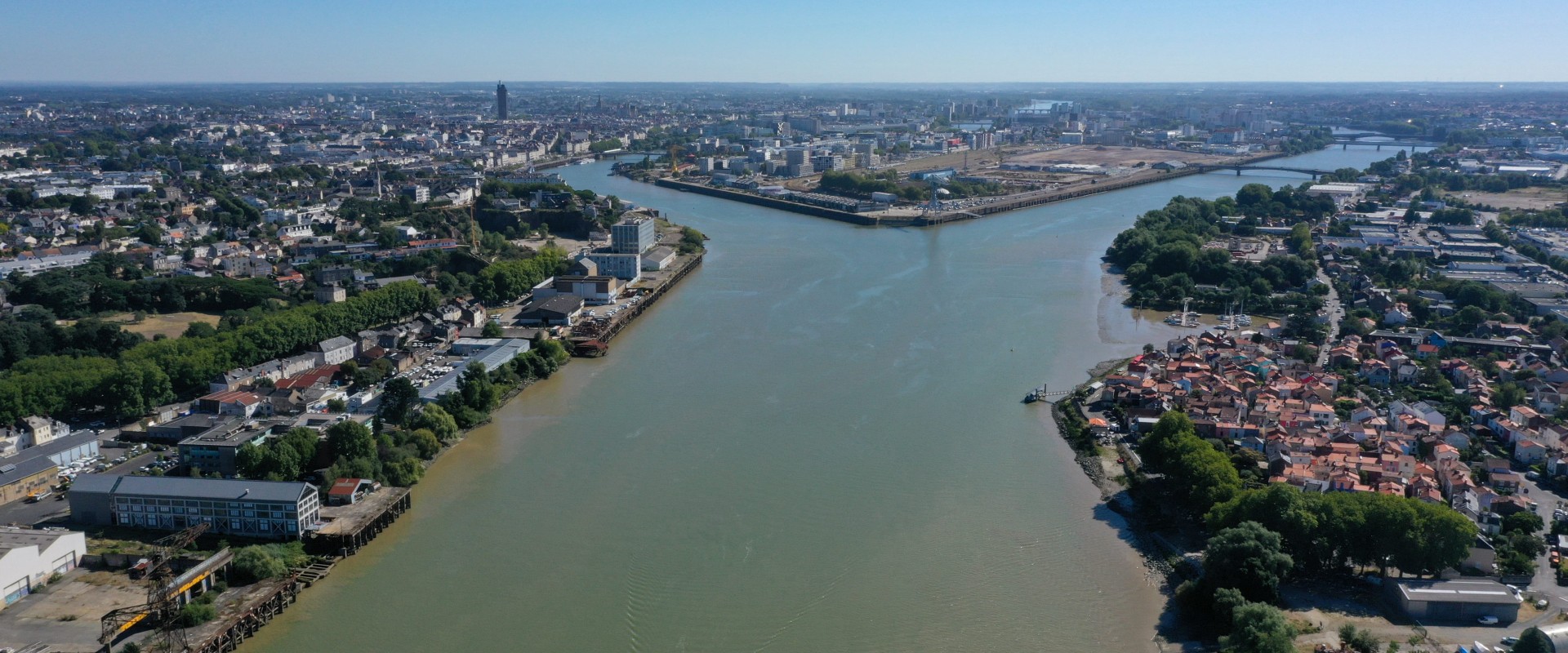 Press
Welcome to our press area. You will find our latest press releases and press kits.
To view or download our other publications, West Link magazine or our annual report and CSR, please visit the media section.
Need photos to illustrate your topics? A panel of our most beautiful reports, in low definition, is available for free access in our photo library.
7th January 2021
Port Traffic: The Impact of the Health Crisis Is Offset Thanks to the Resilience of Nantes ‒ Saint Nazaire Port Professionals
In 2020, the overall traffic volume at the Port of Nantes − Saint Nazaire amounts to 28 million tonnes (MT). This figure is down 8.8 % compared to 2019, whereas all of France's major seaports taken together recorded a 15 % decline in traffic volume as of the end of November. The mobilization of all the port professionals and the implementation of a business continuity plan in the spring of 2020 served to alleviate the effects of this unprecedented health and economic crisis
10th December 2020
Three Cranes for the Agri-Food, Industrial and MRE Sectors
Three new latest-generation Liebherr port cranes have been received at the Port of Nantes ‒ Saint Nazaire. One of the cranes will be added to the dedicated bulk agri-food cargo handling plant and equipment of terminal operator Montoir Bulk Terminal (MBT). The other two cranes will equip the Saint Nazaire port facility operated by Nantes ‒ Saint Nazaire Port, where they will notably be used to handle the offshore wind turbine components for the future Banc de Guérande wind farm.
18th March 2020
Port Activities Continue at Nantes − Saint Nazaire
In the context of a health crisis on an unprecedented scale, the port professionals are getting organized and ensuring business continuity, so as to secure the supply of goods and flows of freight in Greater Western France and to the French West Indies in strict compliance with the directives in force for the protection of persons.
12th February 2020
2019 : A Year of Transition and Experimentation
The governance and organization of the business have evolved along lines never seen before in Metropolitan France. A collective process of deliberation has been embarked upon with Regional Community stakeholders, in order to define the new port strategy for the Loire Estuary, with the aim of making Nantes − Saint Nazaire the Port for Greater Western France.
Need information, request for an interview, request for access for a report?
Contact our press officer, Béatrice Louerat : 02 40 44 71 60