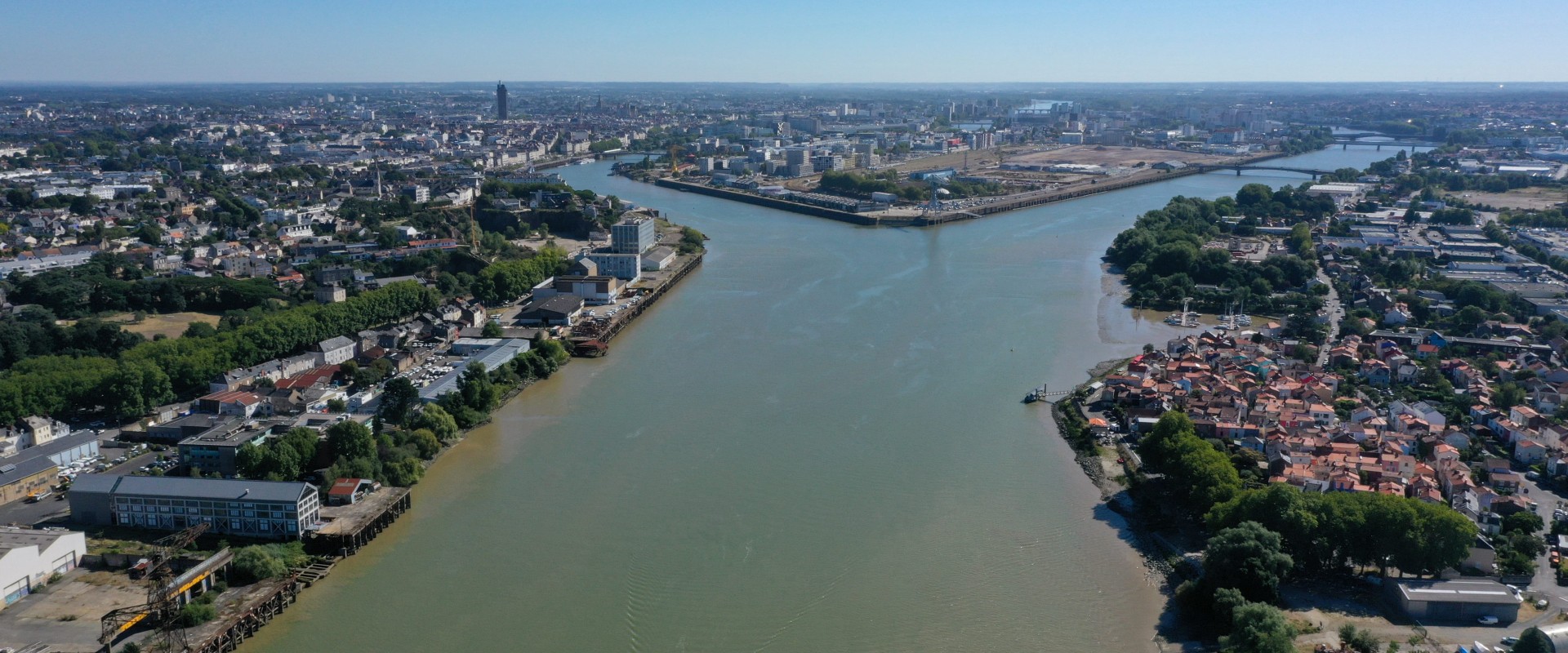 Press
Welcome to our press area. You will find our latest press releases and press kits.
To view or download our other publications, West Link magazine or our annual report and CSR, please visit the media section.
Need photos to illustrate your topics? A panel of our most beautiful reports, in low definition, is available for free access in our photo library.
23 juillet 2021
"Dans le secret des roselières" 18 années de suivi scientifique des oiseaux à Donges-Est
L'association ACROLA (Association pour la Connaissance et la Recherche Ornithologique en Loire et Atlantique) mène depuis 2002 des travaux de recherche et de suivi scientifique des passereaux paludicoles à Donges-Est, en estuaire de la Loire. Situé sur le domaine de Nantes Saint-Nazaire Port qui soutient les travaux d'ACROLA depuis le début, ce site exceptionnel abrite la plus grande roselière de l'estuaire, constituant un habitat de halte idéal pour les oiseaux migrateurs. Aujourd'hui, l'ACROLA et Nantes Saint-Nazaire Port publient la synthèse de ces 18 années de suivi "Dans le secret des roselières".
13th July 2021
Fun-to-Do, Educational Pathways to (Re)Discover the Port of Nantes ‒ Saint Nazaire
Nantes ‒ Saint Nazaire Port is launching "Portside": an invitation to find out about the port environment that takes the form of a treasure hunt accessible via your smartphone, where you go on a tour of the infrastructures or lesser-known viewpoints in the Port Authority area. After the "Safe in Port" app proposed in June 2020, this new digital solution developed by the Nantes-based start-up Baludik builds on the ideas arising from the Smart Port Hackathon.
16th June 2021
Nantes ‒ Saint Nazaire Port Headquarters Takes on New Colours with Möön's Artwork
In asking the Nantes-based illustrator Möön to decorate the exterior of the building, Nantes ‒ Saint Nazaire Port wished to bring an original artistic touch to its headquarters located on Quai Ernest Renaud, in Nantes. Its port identity is thereby marked in a singular way, at the heart of a thoroughfare beside the River Loire undergoing rapid change.
7th January 2021
Port Traffic: The Impact of the Health Crisis Is Offset Thanks to the Resilience of Nantes ‒ Saint Nazaire Port Professionals
In 2020, the overall traffic volume at the Port of Nantes − Saint Nazaire amounts to 28 million tonnes (MT). This figure is down 8.8 % compared to 2019, whereas all of France's major seaports taken together recorded a 15 % decline in traffic volume as of the end of November. The mobilization of all the port professionals and the implementation of a business continuity plan in the spring of 2020 served to alleviate the effects of this unprecedented health and economic crisis
10th December 2020
Three Cranes for the Agri-Food, Industrial and MRE Sectors
Three new latest-generation Liebherr port cranes have been received at the Port of Nantes ‒ Saint Nazaire. One of the cranes will be added to the dedicated bulk agri-food cargo handling plant and equipment of terminal operator Montoir Bulk Terminal (MBT). The other two cranes will equip the Saint Nazaire port facility operated by Nantes ‒ Saint Nazaire Port, where they will notably be used to handle the offshore wind turbine components for the future Banc de Guérande wind farm.
18th March 2020
Port Activities Continue at Nantes − Saint Nazaire
In the context of a health crisis on an unprecedented scale, the port professionals are getting organized and ensuring business continuity, so as to secure the supply of goods and flows of freight in Greater Western France and to the French West Indies in strict compliance with the directives in force for the protection of persons.
12th February 2020
2019 : A Year of Transition and Experimentation
The governance and organization of the business have evolved along lines never seen before in Metropolitan France. A collective process of deliberation has been embarked upon with Regional Community stakeholders, in order to define the new port strategy for the Loire Estuary, with the aim of making Nantes − Saint Nazaire the Port for Greater Western France.
Need information, request for an interview, request for access for a report?
Contact our press officer, Béatrice Louerat : 02 40 44 71 60