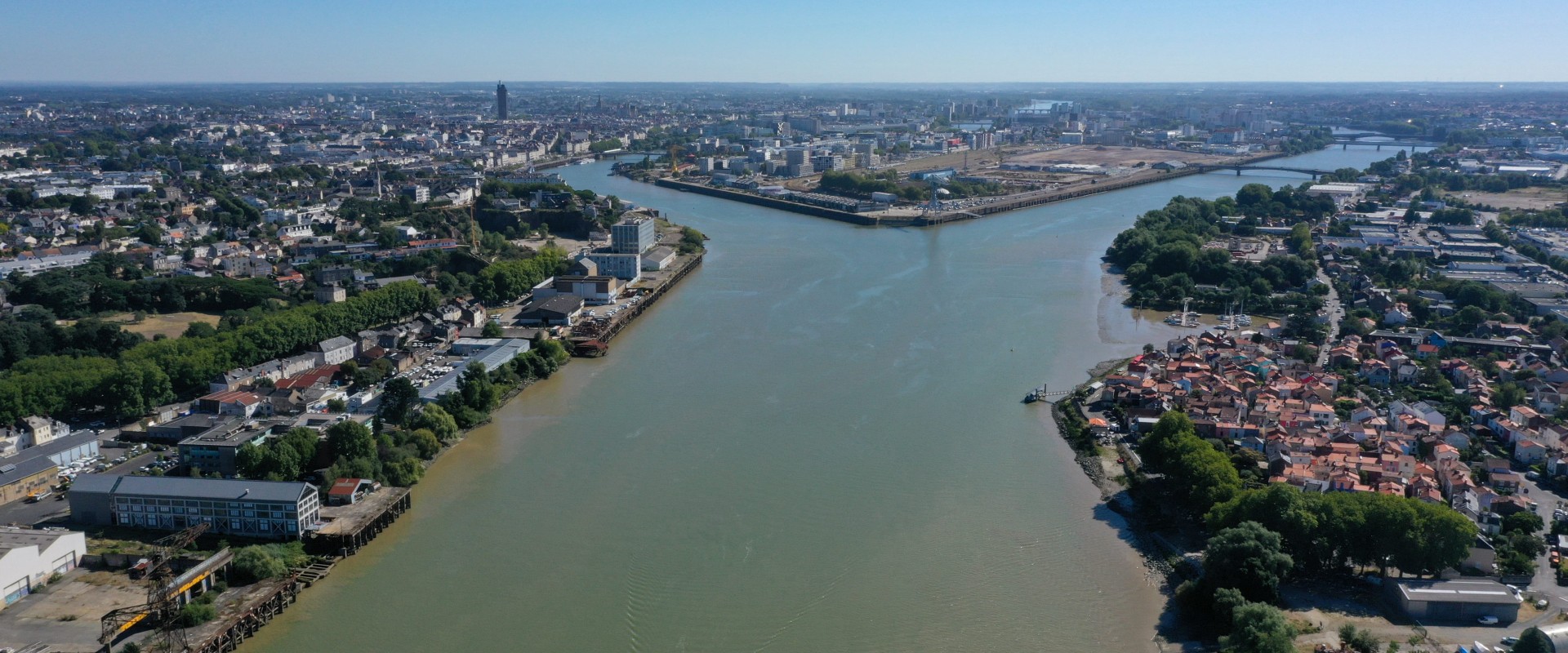 Press
Welcome to our press area. Here you will find our latest press releases and press kits.
To view or download our other publications, the West Link magazine or our annual and CSR report, go to the media section.
Need photos to illustrate your stories? A selection of our most beautiful reports, in low definition, is available for free access in our photo library.
13th February 2023
Record-Breaking Call at the Montoir de Bretagne Ro-Ro Terminal
The ro-ro vessel Neptune Horizon, of the Neptune Shipping Line, called at Montoir de Bretagne on Saturday, 11th February. She had on board nearly 3 100 Renault and Dacia vehicles, which were arriving from plants in Bursa, in Turkey, and in Pitesti, in Romania. A new record.
18th January 2023
Representatives of six leading wind ports shook hands on handling Europe's offshore wind challenge together
Even though they are usually competitors, representatives of the six largest wind ports in Europe shook hands and signed a declaration today at Port Esbjerg in Denmark and immediately started the work. They have agreed to join forces to speed up the green transition in order to meet Europe's ambitious offshore wind deployment targets. The ports lack capacity.
6th January 2023
Greater Western France's Port at the Heart of National and International Energy-Related Challenges
In 2021, the overall traffic level at the Port of Nantes ‒ Saint Nazaire amounts to more than 29.7 million tonnes (MT), 76 % of which comprises import traffic. This evidences the Port Community's ability to gain fresh impetus, in a context marked by considerable geopolitical tensions and by the expected development of energy transition.
21st November 2022
Lhyfe and Nantes ‒ Saint Nazaire Port Collaborate to Develop Offshore Renewable Hydrogen
 Lhyfe (EURONEXT: LHYFE), one of the world's pioneers for the production of green renewable hydrogen, and Nantes ‒ Saint Nazaire Port, France's fourth largest seaport, have reached a partnership agreement so as to develop the offshore renewable sector and thereby ramp up energy transition on the Loire Estuary. 
14th October 2022
The Port Revealed on 27th and 28th October  
Nantes ‒ Saint Nazaire Port will be opening its doors to the public as part of the 7th edition of the Pays de la Loire Region's "Company Tours in Our Region Days" initiative. Unique visits will offer people the chance to discover the richness of the whole port and industrial complex by talking to those who work there.
14th October 2022
OPORTUNITY: The New Dynamic of Greater Western France's Port Collective
OPORTUNITY is the new identity of Greater Western France's port collective. It was unveiled at the launch event held in the evening of Thursday, 13th October, at Escal'Atlantic in Saint Nazaire, in the presence of over 150 Nantes ‒ Saint Nazaire Port Community players. Instituted in 2018, Nantes ‒ Saint Nazaire's port promotion initiative is thereby given fresh impetus. To exist, the Port of Nantes ‒ Saint Nazaire has to play as a team, to make its port services and logistics offer visible, to demonstrate agility and take up, together, the challenge of energy transition. More than a new identity, this is a genuine programme of action that is being put in place and being driven by an entire collective. 
18th May 2022
Port and Industrial Complex on the Loire Estuary Generates 28 500 Jobs
The latest study by INSEE, the French National Institute of Economic and Statistical Information, shows the social and economic development of the port and industrial complex located on the Loire Estuary, from Nantes to Saint Nazaire. Over the period 2015-2018, 2 300 jobs were created there, and the economic value added (EVA) increased by 14 %..
5th April 2022
Nantes ‒ Saint Nazaire Port Extends the Capacity of the Liquid Cargo Berth
At the end of March, Nantes ‒ Saint Nazaire Port commenced the nautical work operations for the extension of the liquid cargo berth located at the Montoir de Bretagne multi-bulk terminal. The creation of two new landing stages will make it possible to significantly increase the capacity of the berth, for which the current occupancy rate is close to saturation point. These port infrastructures are expected to be delivered in December 2022.
 
25th January 2022
Review of 2021 and Future Prospects
In 2021, Nantes ‒ Saint Nazaire Port has seen its governance change and its strategic plan for the period 2021-2026 unanimously approved. Now more than ever, the Port Authority is committed to serving the firms and companies in its Regional Community and to quickening the pace of the necessary ecological and energy transitions. Having made improvements to its organizational structure in order to deliver the best possible response to the challenges that it faces, once again this year Nantes ‒ Saint Nazaire Port has been enriched by new talent. Furthermore, the Port Authority has maintained a strong level of investment and instituted an ambitious programming of investments for the years to come. Nantes ‒ Saint Nazaire Port is embarking upon a phase that is key to its future, in which a change of economic model is imperative, and in which new growth drivers are being activated as of now.
Review of 2021 and Future Prospects
7th January 2022
Energy-Related Traffic Falls Sharply in 2021, But Overall, The Other Activities Have Returned to Their Pre-Crisis Levels
In 2021, the overall traffic level at the Port of Nantes ‒ Saint Nazaire amounts to 19 million tonnes (MT), which includes 15.2 MT in import traffic and 3.7 MT in export traffic. This year is marked by the suspension of refining activities by TotalEnergies and by the health and economic crises that struck in 2020.
7th January 2021
Port Traffic: The Impact of the Health Crisis Is Offset Thanks to the Resilience of Nantes ‒ Saint Nazaire Port Professionals
In 2020, the overall traffic volume at the Port of Nantes − Saint Nazaire amounts to 28 million tonnes (MT). This figure is down 8.8 % compared to 2019, whereas all of France's major seaports taken together recorded a 15 % decline in traffic volume as of the end of November. The mobilization of all the port professionals and the implementation of a business continuity plan in the spring of 2020 served to alleviate the effects of this unprecedented health and economic crisis.
Need information, request an interview, request access for a report...?
Contact our press officer, Béatrice Louerat : 02 40 44 71 60