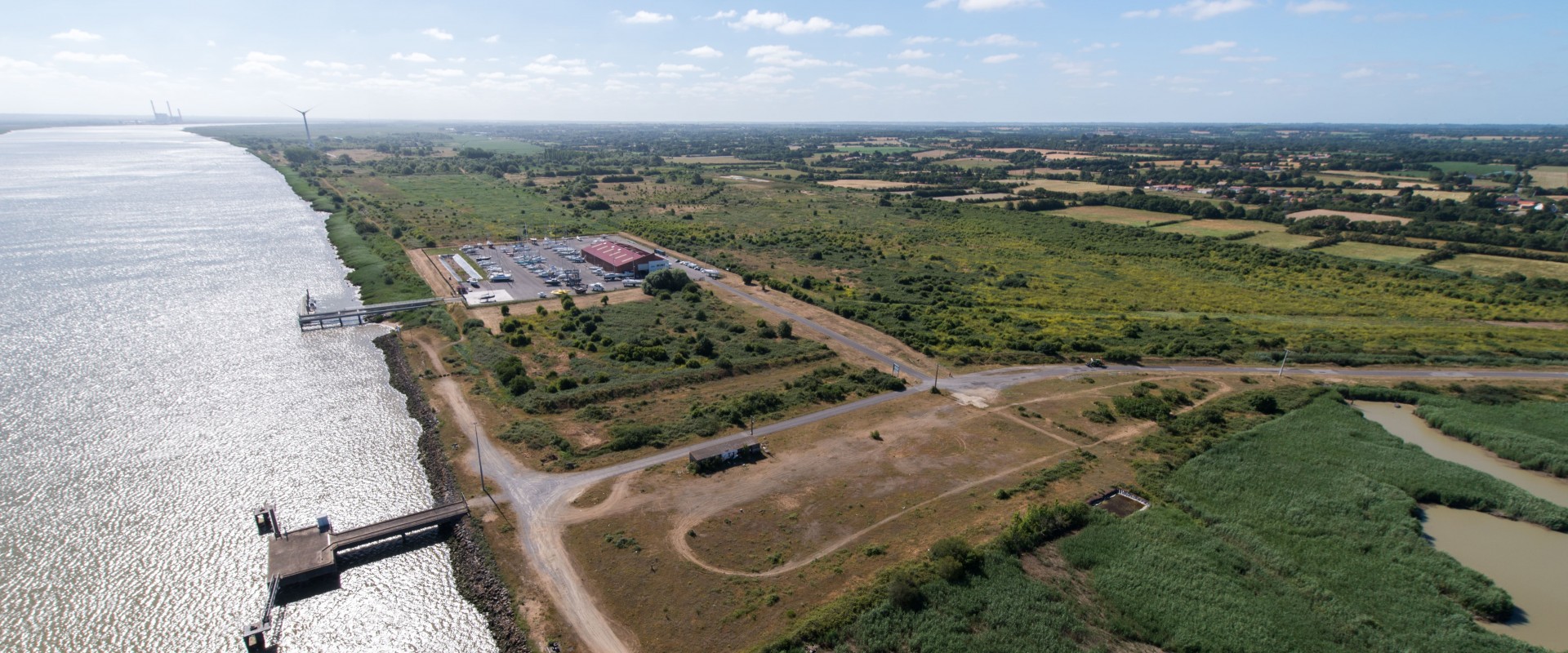 Le Carnet
A Site Inscribed In The Estuary's Energy And Ecological Transition
On the south bank of the Loire River, Nantes-Saint Nazaire Port has a area on the Carnet site, located on the communes of Frossay and Paimboeuf. 
Development is possible for eco-technologic* activities only when economic and environmental conditions will be joined. Nantes - Saint Nazaire Port particularly wishes to carry out new fauna and flora inventories in order to update the site management plan.
*According to the definition given by the European Union's "Environmental Technologies Action Plan", environmental technologies include all technologies whose use is less harmful to the environment than the use of conventional technologies meeting the same needs. At the service of sustainable development, environmental technologies actively contribute to the growth of a new economy aimed at reducing environmental impacts.