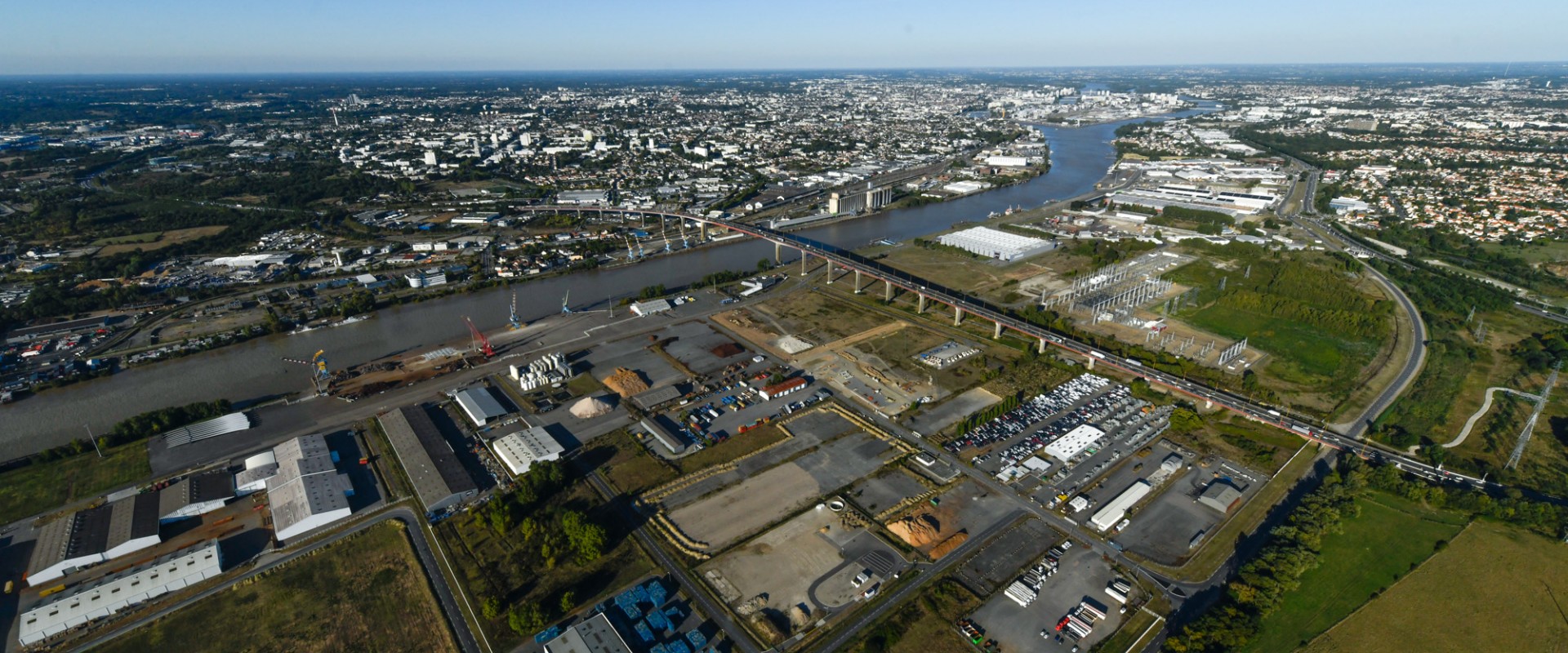 Real-estate offers
Are you looking for a plot of land or a building to grow your business?
Find out about our offers of real estate available for short-term or long-term occupancy.
Assisting You with Your Project
Nantes − Saint Nazaire Port's teams offer assistance during all the phases of your project.
Applications will be processed within the framework of an ISO 14001 certified procedure, based on the prior submission of a complete dossier presenting the business development project (activities, surface area, duration and sites requested, sea and inland waterway traffic generated, investment, jobs created, environmental protection rating for the project). The specific conditions regarding the occupancy of Nantes − Saint Nazaire Port real estate (site, surface area, duration, pricing, etc.) will be determined according to the given criteria for each project.
Download all our real-estate offers
Do you want to obtain information about the plots of land and buildings that are available?
Amélie Hamon : (+33) (0)240 442 048