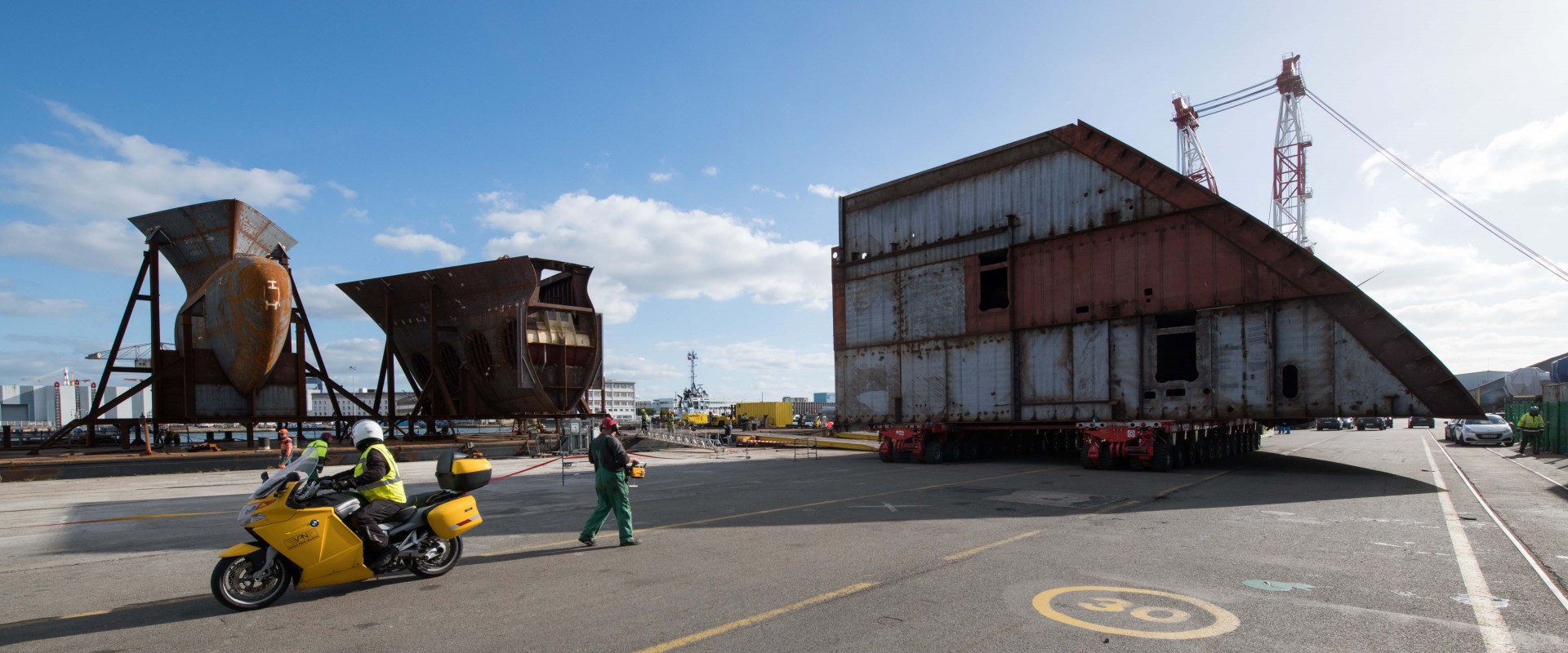 Breakbulk and Industrial Cargo
Services Designed for Your XXL and High-Added-Value Consignments
Equipped with the requisite infrastructures (dedicated quays, ro-ro berths…), possessing efficient plant and equipment (cranes offering superior lifting capacity), and assisted by proven professionals, Nantes ‒ Saint Nazaire Port guarantees maximum-precision logistics when it comes to handling your industrial cargo. With the reinforcement of several quays, the adaptation of road accesses as well as the creation of a logistics hub, Nantes ‒ Saint Nazaire Port is ideally equipped for the handling and transportation of your industrial cargo consignments.
Improvements and Infrastructures Designed for the Largest Volumes
Heavy-lift (or even very heavy-lift !) cargo consignments pass through the port facilities on an increasingly regular basis. Nantes ‒ Saint Nazaire Port has embarked on an extensive programme of work to meet the requirements of this type of cargo and to accompany developments in the industrial and marine renewable energy sectors. In Saint Nazaire and at Montoir de Bretagne, several quays have been reinforced or specially designed to a bearing capacity of 15 tonnes per m2compared to 4 tonnes per m2 previously. These quays are strong enough to receive all sorts of heavy-lift cargo, even the most imposing items, such as for the transportation by barge of a 4 000-tonne electrical substation built by the Chantiers de l'Atlantique Shipyard.
A 12-hectare area adjoining the Joubert sluice dock and offering direct access to the sea has been specially converted and developed to permit the storage and pre-assembly of offshore wind turbines, delivering the logistics for the future wind farms to be sited out at sea. Parallel to the work undertaken quayside, the road accesses to the Saint Nazaire dock basins have been modified. A road link measuring over 20 metres in width makes it possible to transport XXL cargo consignments between the port facilities of Montoir de Bretagne and Saint Nazaire in complete safety.
The port facilities in Nantes constitute for their part a logistics platform right on the City's doorstep. They also possess the necessary lifting and handling equipment to receive all types of heavy-lift or breakbulk cargo. The Nantes port facilities are connected to the other industrial facilities on the Loire Estuary via the Flexiloire inland waterway barge service. Airbus is the main user of the service, but the consignments of other local industrial firms are added to the cargo loads conveyed by the barges, which operate at least 240 rotations a year.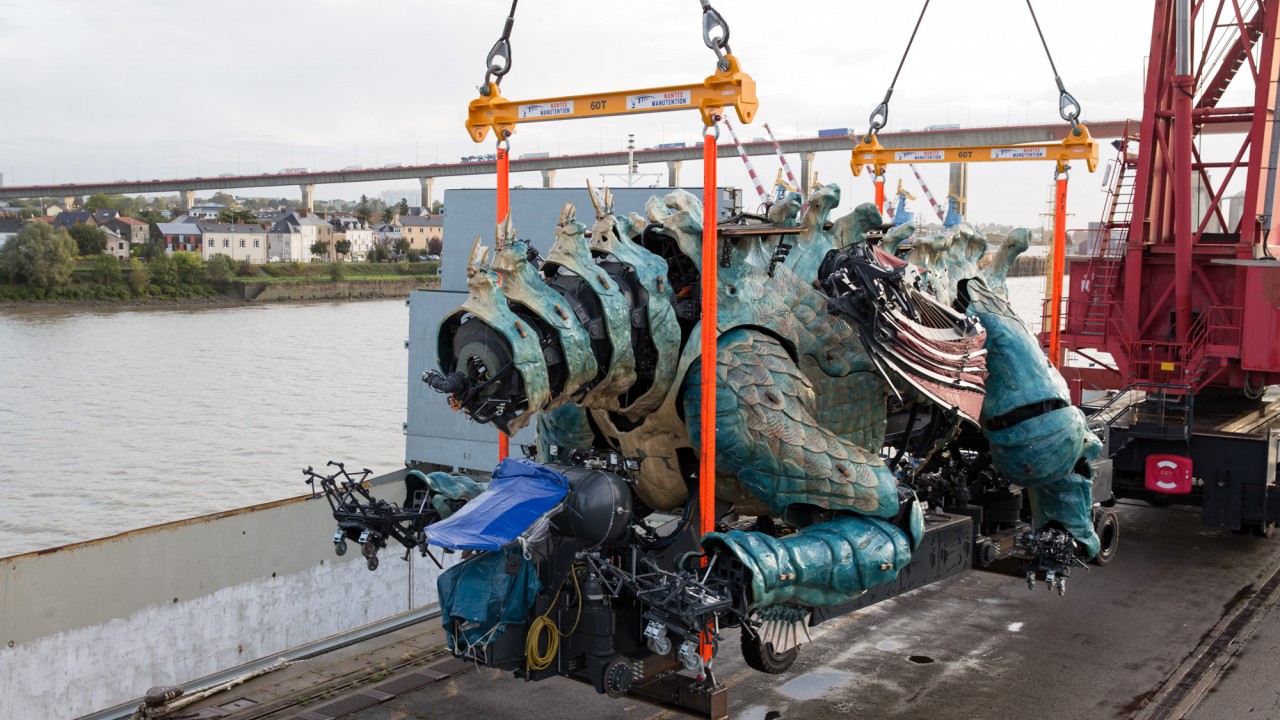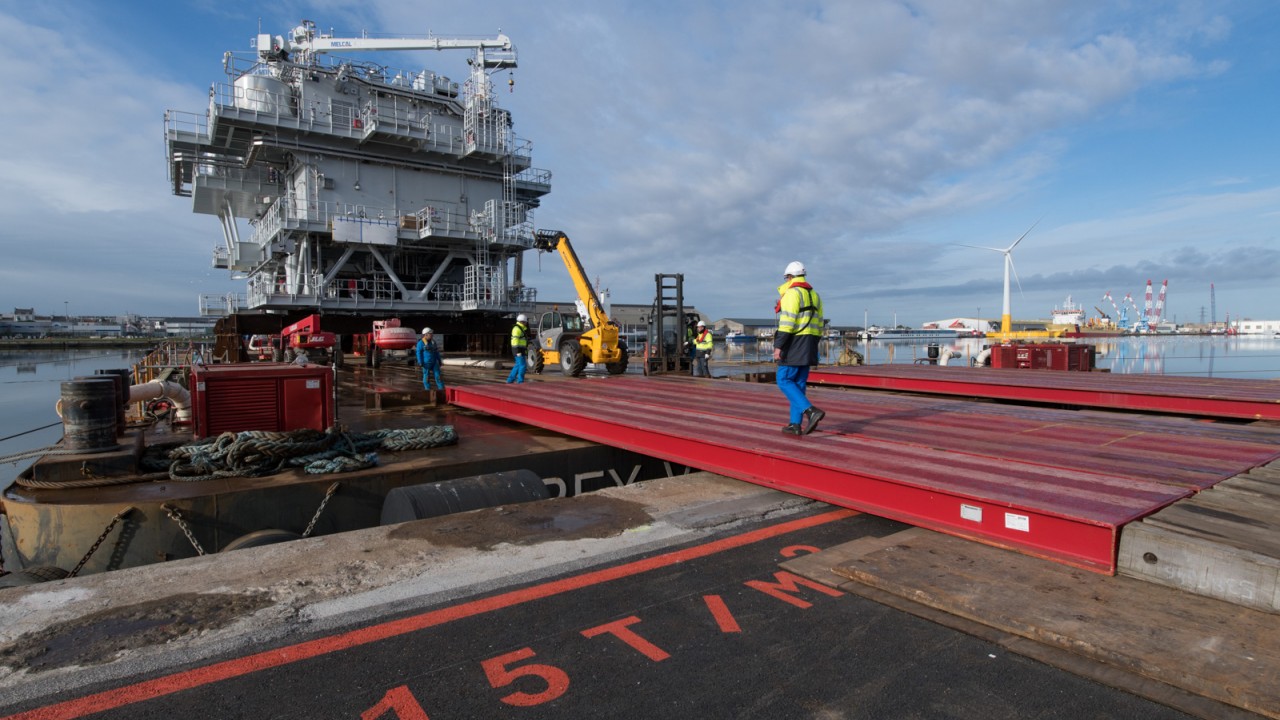 Our advantages
1 quay able to receive heavy-lift cargo (15 tonnes per m2)
A 400 tonne jumbo derrick
Cranes permitting twin-operation handling for the largest volumes
Two new mobile cranes
A widened road access to the entrance of the Saint Nazaire port facility
An inland waterway transport service designed for heavy-lift cargo consignments
A 12 hectare logistics platform located alongside quay and adjoining the Joubert sluice dock
Breakbulk and XXL cargo handling specialists at your service:
Sogebras, IDEA, Scales…
 
Need more information?
Contact our Saint Nazaire Business Unit Manager, Laurent Connil