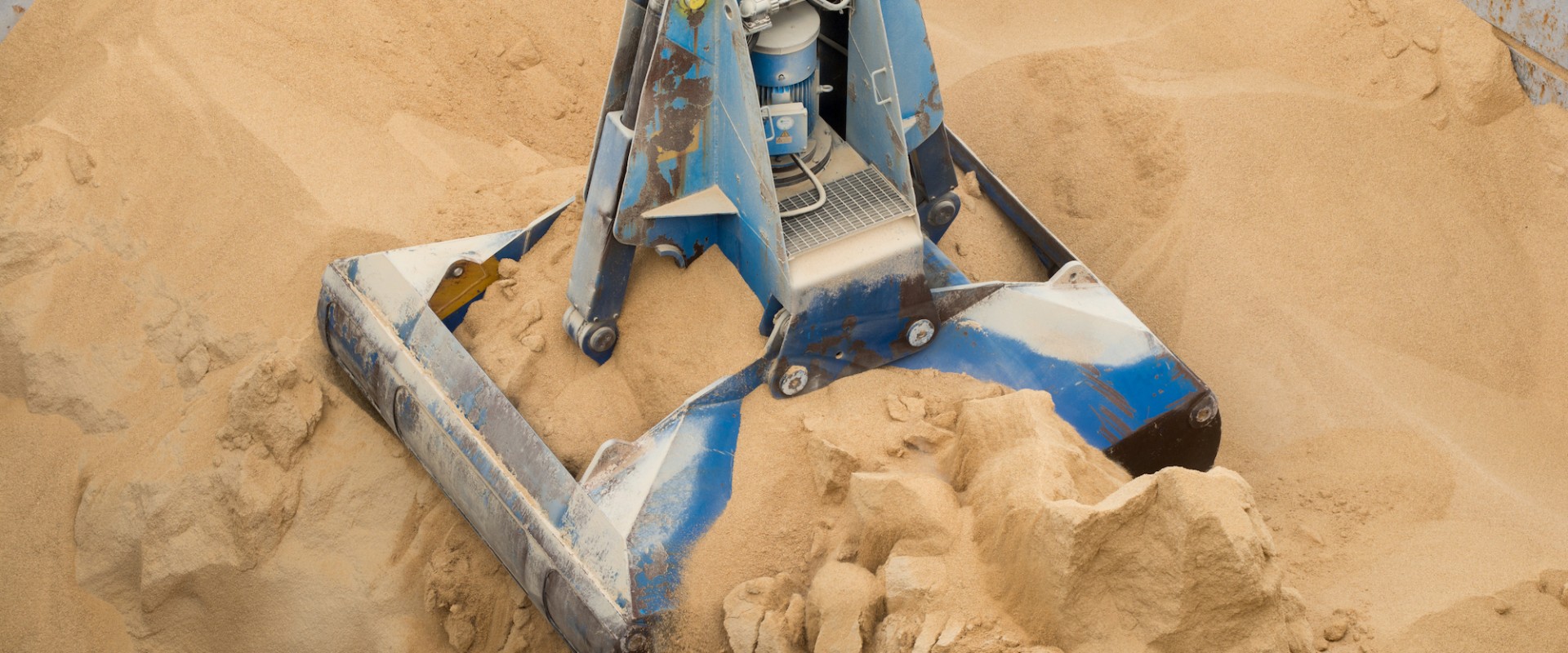 Bulk Cargo
The Leading Port on France's Atlantic Seaboard
With its different facilities spread out along the Loire Estuary, Nantes ‒ Saint Nazaire Port is the leading port for liquid and solid bulk cargo on France's Atlantic Seaboard. Whether energy-related, industrial, agri-food, construction or recycled products, all types can transit or be processed at the port facilities. A dense ecosystem, a unique hinterland and available real-estate reserves further add to the Port's appeal. In total, the various terminals have 13 liquid bulk cargo berths and 12 solid bulk cargo berths.
Agri-Food: the Gateway to a Unique Hinterland
Ideally located at the heart of Greater Western France, the biggest livestock breeding region in France, Nantes ‒ Saint Nazaire Port is the leading port for cattle feed imports. From Saint Nazaire to Nantes, several terminals specialize in bulk agri-foodstuffs. Nantes ‒ Saint Nazaire Port and the logistics providers and industrial firms present at the terminals offer considerable storage capacity, as well as processing and packaging solutions for such bulk cargo. Furthermore, the port installations guarantee processing system safety and the traceability of materials.
A Diversity of Types of Cargo
Timber and scrap metal in Nantes, cement and sand at Montoir de Bretagne… construction and demolition materials form a large part of the bulk cargo traffic at Nantes ‒ Saint Nazaire Port. Other types of cargo such as fertilizers, food oils or chemicals also transit the Nantes or Montoir de Bretagne terminals. In total, the port installations possess 13 liquid bulk cargo berths and 12 solid bulk cargo berths.
Our Advantages
Complementary port facilities that are equipped to receive and to store all types of bulk cargo (storage, pre- and post-carriage, subpackaging, industrial processes…)
New storage capacity in preparation
Reliable, efficient handling equipment
Certified health quality and security of the installations
A one-stop facility to simplify the administrative process for regulatory and phytosanitary requirements
Experts at the Service of Shippers
Operators: Montoir Bulk Terminal, OTCM, Nantes Port Terminal, Invivo, IDEA, TGO, TMV4, Total, Elengy
Logistics providers and cargo handlers: Nantes Manutention, Sea-Invest, Sogebras, Idea, the Port Operations Common Labour Structure (GMOP)
These port services are used by : 
Bunge, Cargill, Invivo, Elengy, Total, Eqiom, Derichbourg, GDE, Saremer… (this list is non-exhaustive)
"Each year, we bring in over 300 000 tonnes of raw materials that are transported by ship from Ports in France and Spain. We then crush and grind those raw materials to manufacture cement, which is sold to our customers based in Greater Western France. Our location at the Montoir de Bretagne terminal is essential because it makes the delivery process so much easier. As soon as a ship arrives alongside quay, we know that we can count on the responsiveness of the cargo handlers at the Port to unload the cargo without delay in terms of the mobilization of equipment. What is more, as an occupant of the port activity zone, we appreciate the free-flowing dialogue with Nantes ‒ Saint Nazaire Port's business unit and sales people. If there is the slightest problem, I know that all I have to do is pick up the 'phone..."

Nicolas Fiolet, Manager in charge of the Eqiom facilities at Montoir de Bretagne
Need more information?
Contact our Multi-Bulk Cargo Business Unit Manager, Gaël Seyer