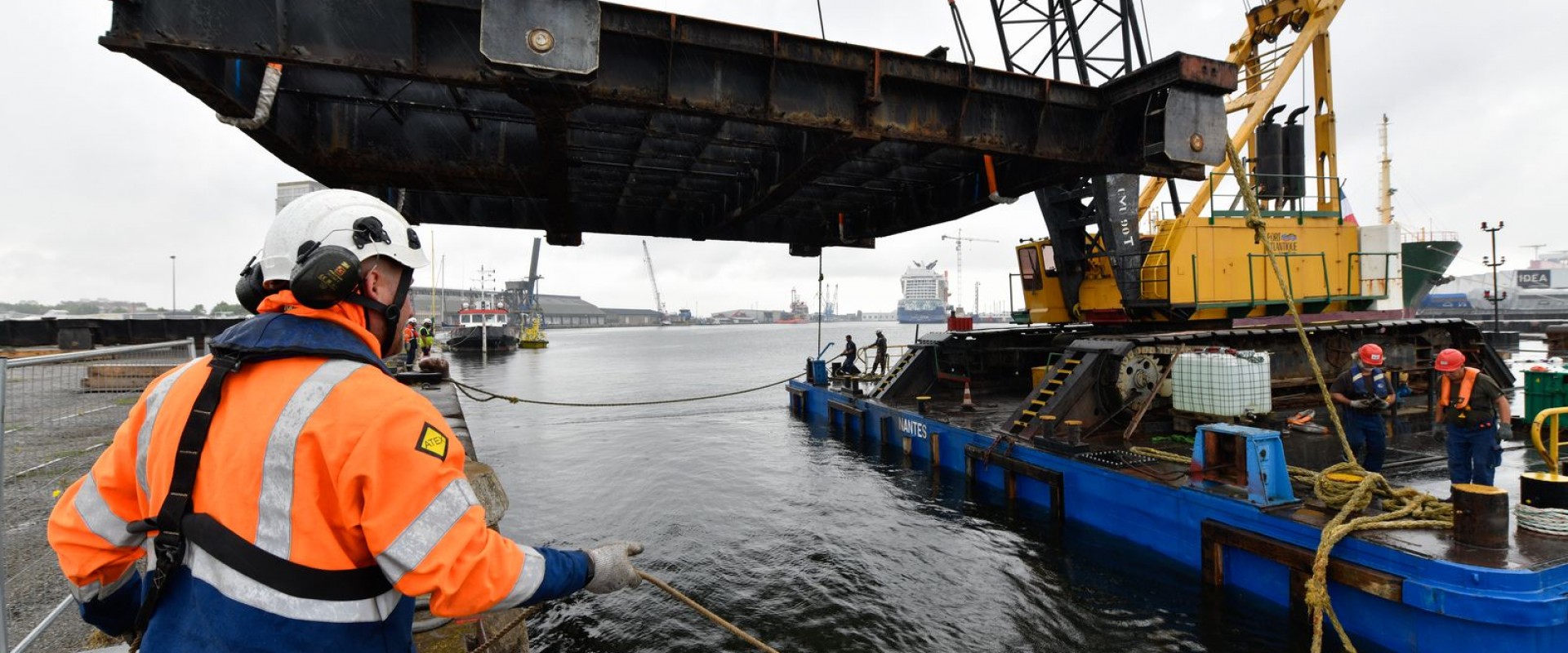 Port-Based Service Provisions
Nantes Saint-Nazaire Port offers high added value solutions for all types of ship repair work or even for construction sites thanks to its infrastructure, tools and the expertise of its qualified staff.
A Multi-Specialist Team for Service and Maintenance Provisions
Nantes ‒ Saint Nazaire Port possesses a large Maintenance Department with the multiple know-how to handle all types of maintenance operations. In addition to the upkeep of the Port Authority's own property, and to the repair work carried out on its nautical craft and onshore equipment, Nantes ‒ Saint Nazaire Port's Maintenance Department offers its services for external work contracts. The Bacs de Loire ferry company, the terminal operators or port dredging group GIE Dragages Ports regularly call upon Nantes ‒ Saint Nazaire Port's expertise for the maintenance of their installations.
120 technicians
4 units
- Project engineering
- Maintenance methods
- Planning and scheduling
- Contract management
4 production and maintenance workshops
- Cheviré
- Le Pellerin
- Montoir
- Saint-Nazaire 
The Les Coteaux Workshop
The Les Coteaux Workshop is fully equipped and covers a range of specialisms, including general mechanical engineering, machining, diesel engine mechanics, hydraulics, sheet-metal working, metal-structure engineering, welding, electricity, carpentry and marine joinery.
The facility also possesses specific items of lifting equipment for ship repair work, with two tower cranes and a crane pontoon with a capacity of 90 tonnes at 10 metres.
In addition, the Les Coteaux Workshop has a spacious design and engineering office that is able to respond to all sorts of demands. Through its customer relationship interfaces, it receives and handles work requests, organizes service provisions and maintenance turnaround operations.
60 qualified technicians  
4 specialist workshops:
machining 
on-board mechanics, welding
carpentry and joinery
electricity
Complete range of machinery
Lifting equipment: two tower cranes, one crane pontoon
Floating dock: 92 metres long, 16 metres wide, and with a capacity of 1 700 tonnes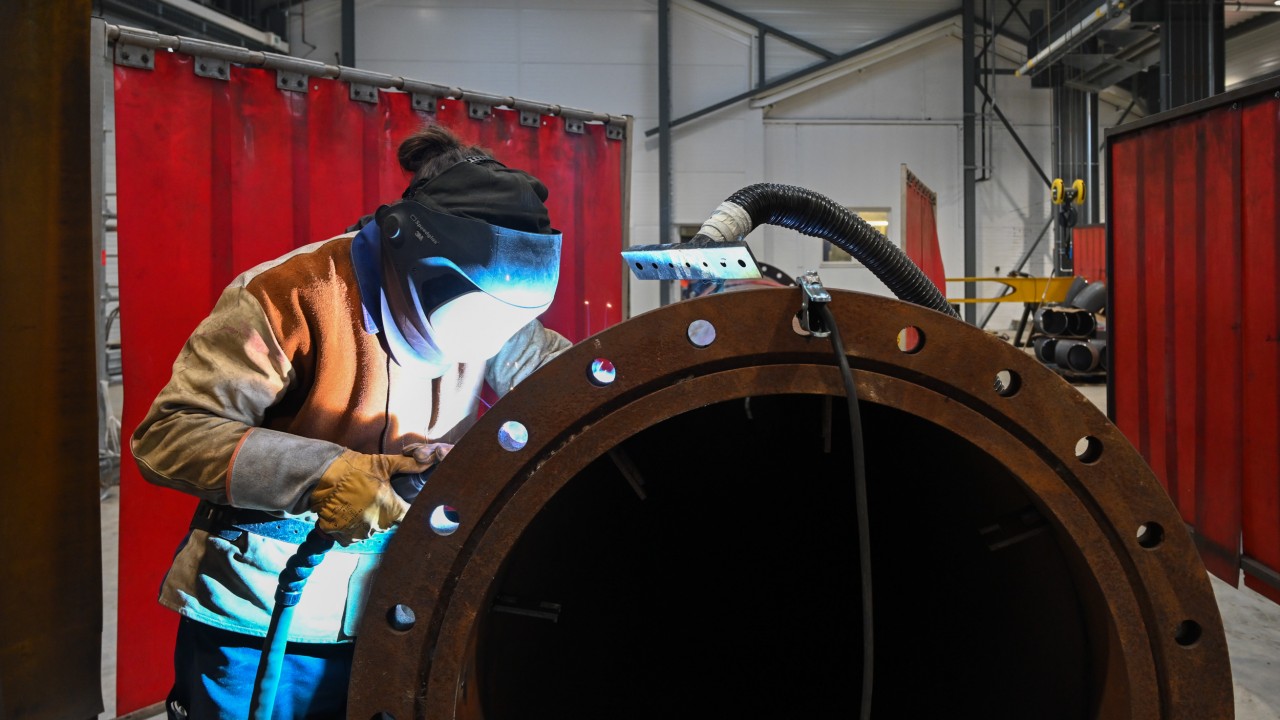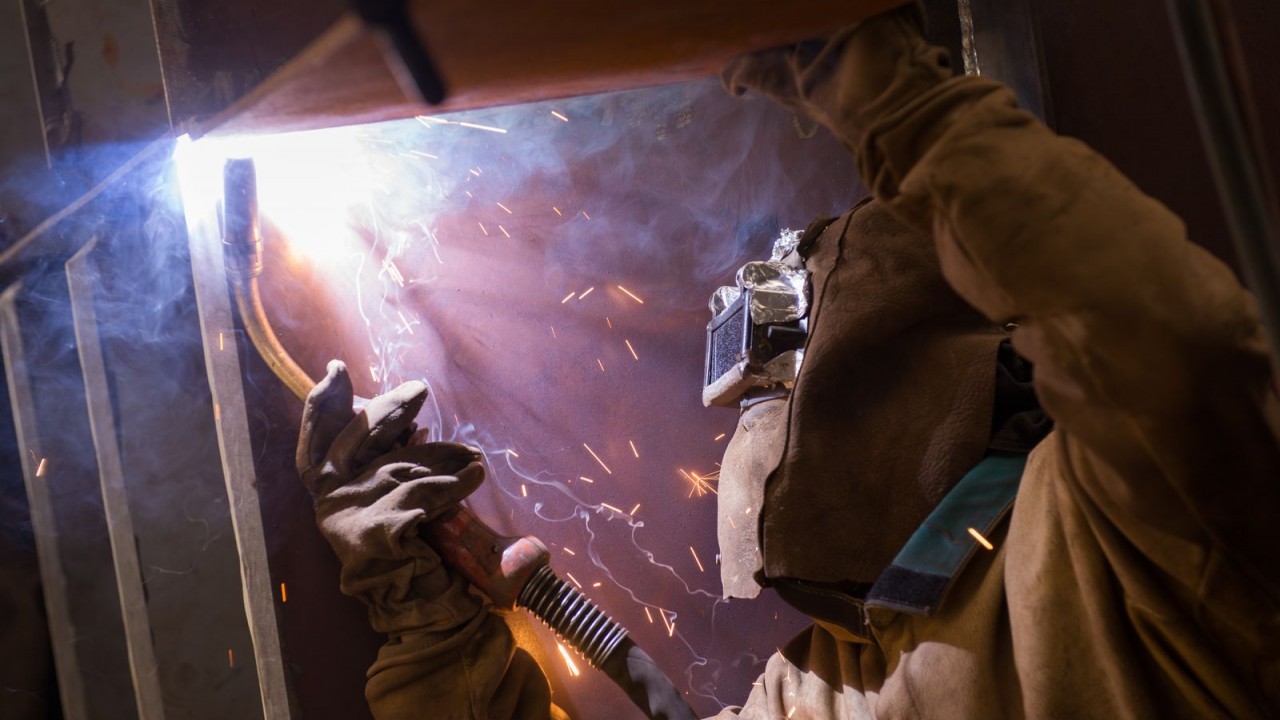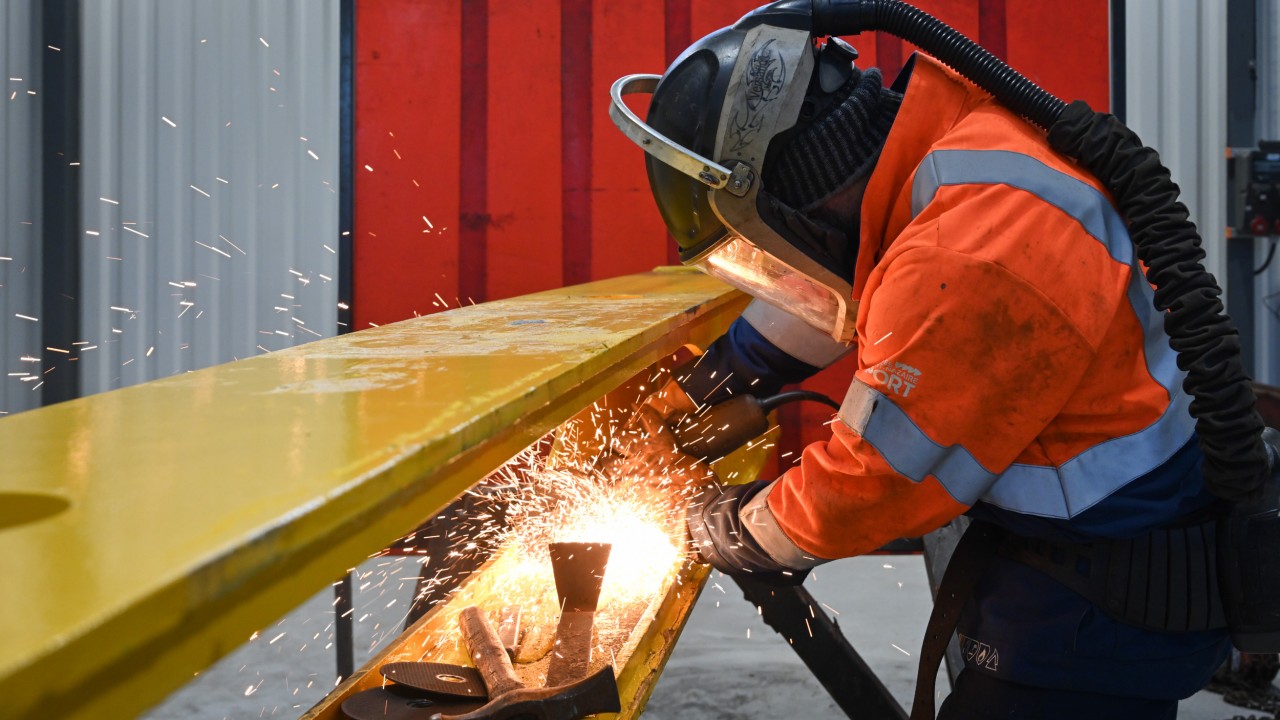 Would you like more information?
Lifting Services
The 400-tonne jumbo derrick is used to handle the heavy-lift consignments transiting the Saint Nazaire dock basins. Set up 18 metres from the quay, this piece of lifting equipment has a capacity of 2 times 200 tonnes and an operating speed of 1.5 metres per minute. Engines, large boilerwork fabrications, aircraft or vessel components: Nantes – Saint Nazaire Port's technical team is ready to meet your requirements for all loading and unloading operations.
The Aloès pontoon is deployed on the River Loire and has a lifting capacity of 90 tonnes. It is mainly utilized for on-water handling operations and the transportation of heavy-lift consignments, with its 200 m² platform being able to receive a maximum load of around 200 tonnes.
Nantes – Saint Nazaire Port's technical team carries out specific studies and matches the services to your requirements, so as to offer you a tailor-made service provision.
Upkeep, Cleaning, Securing… the Other Services Available
Is your business located on a site within the Port Authority's boundaries? The teams of personnel employed in the Port Operations Department of Nantes ‒ Saint Nazaire Port propose their services for a variety of activities.Two teams based on the upriver and downriver sections of the Estuary intervene at all the port facilities. They have the necessary equipment to provide the following services:
Vegetation management: clearing and weeding employing natural solutions
Cleaning: cleaning of storage areas and units, sweeping
Securing of plots of land: installation of worksite fencing and barriers
Scaffolding work
Vous souhaitez obtenir des informations complémentaires sur nos autres prestations ?
Contactez notre service Exploitation portuaire.