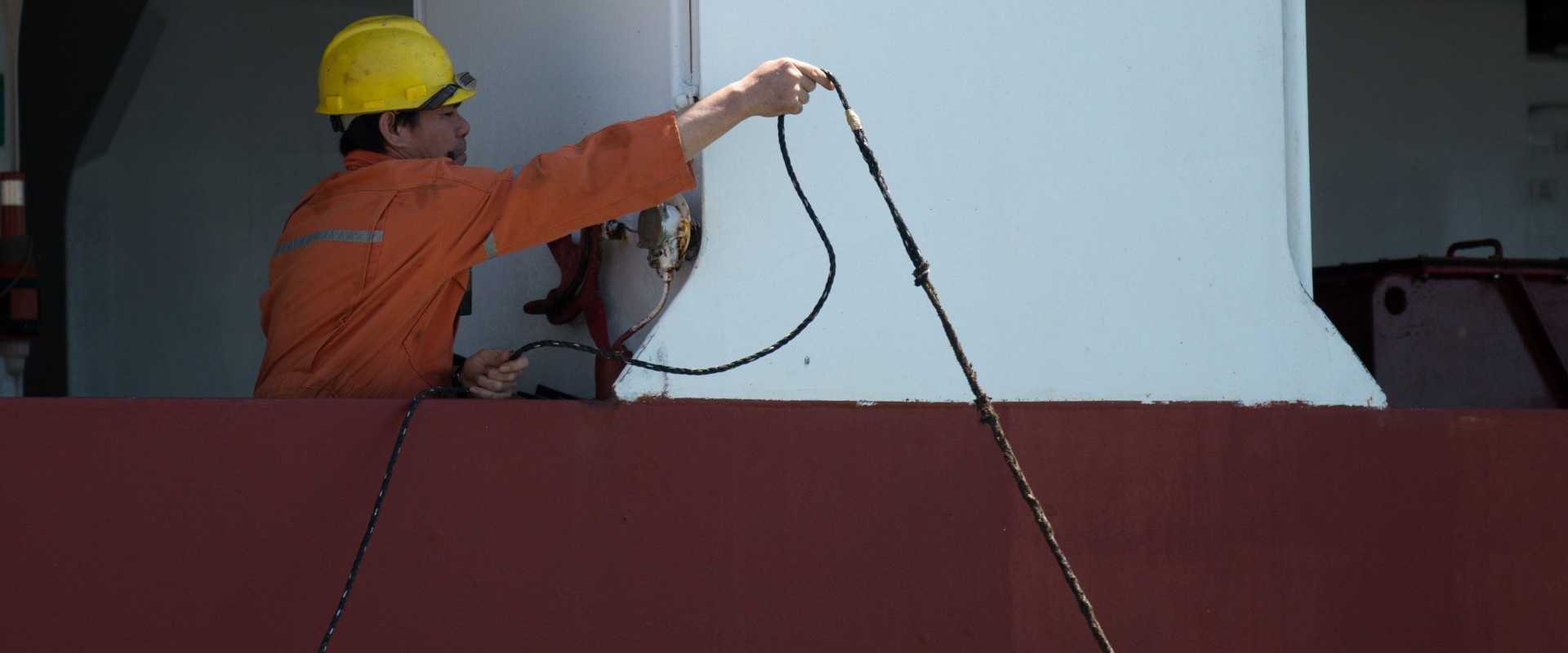 Reception of Visiting Seamen
Over 30 000 seamen representing some sixty different nationalities call at the Port of Nantes − Saint Nazaire every year. Formed into associations, volunteers join forces in order to reach out to these seafarers, to identify any needs and to propose suitable services: on-board visits, mediation, interpreting, information about local commercial outlets and place of interest, religious observance, sports, transport, contact with families by telephone or audiovisual media, and so on.
Two associations work at the port facilities on the Loire Estuary: one for the upriver section, the other for the downriver section. Each has its own minibus and seamen's club.
These associations are financed by the Nantes − Saint Nazaire Seafarers' Welfare Council, which collects and redistributes the funds provided by the Nantes − Saint Nazaire Port Authority and by the local representatives of shipping lines. Both also receive technical or financial support from Local Government. The activities of the associations are overseen by the Nantes − Saint Nazaire Port Commission for Seafarers' Welfare, which is chaired by the Prefect for the Department of Loire Atlantique.
The Marine Accueil Loire Association was founded in 1991. Its membership comprises 16 volunteers, who work at the port facilities at Donges, at Montoir de Bretagne and in Saint Nazaire. It proposes a minibus service to and from the Montoir and Donges port facilities between 2 p.m. and 6 p.m., from Monday to Friday (except on public holidays). The Association receives visiting seafarers at its premises located close to the centre of Saint Nazaire, every day, from 6.30 p.m. to 10 p.m.
Headquarters and Seamen's Club
15, Rue du Port,
44600 Saint Nazaire
E-mail : marineaccueilloire@free.fr
Tel : (+33) (0)789 959 655
Created in 2003, Nantes Port Accueil brings together around twenty volunteers. From Monday to Saturday, the members of the Association visit seafarers on board their vessels, to offer them seamen's welfare services (distribution of newspapers, books, information about the Port, the City and the means of transport available). The Association welcomes seafarers at the Seamen's Club, which is open between 6 p.m. and 8 p.m., Monday to Friday (depending on the availability of the volunteers).
Nantes Port Accueil also proposes a minibus service to the centre of the City, to local shopping centres and to the Seamen's Club.
Seamen's Club
Rue de l'île Botty
44100 NANTES
Tél. +33 (0)2 40 31 80 19
Find out more