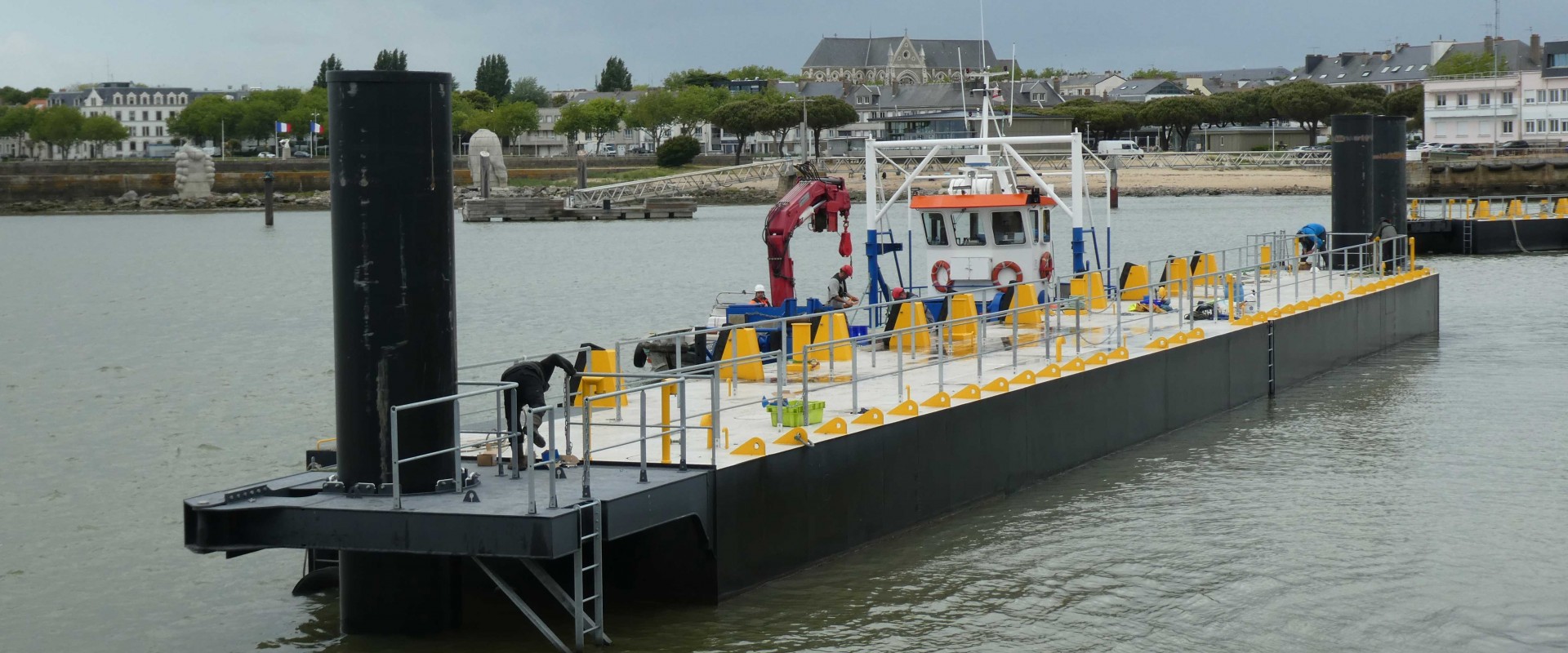 Progress Report on the Outer Harbour Work
Since 18th May, two new pontoons have been added to the port community offer in the outer harbour in Saint Nazaire. Positioned outside the dock basins and taking the place of the old barge N° 46, these two structures each measuring around 50 metres in length are aligned on the axis of the four piles that have recently been driven into place on site. Anchored into the rock to a depth of over 2 metres, the piles serve to guide and to maintain the pontoons in position, while at the same time preserving their tidal range in a zone that is affected by tidal movements.
These two new mooring structures have been built locally by a Saint Nazaire-based company, using a pontoon that was formerly used to carry out maintenance work on the Pont de Saint Nazaire bridge.
They will be made available to port and maritime service units such as the Tugboat Service, the Coastguard, the Departmental Authority Fire and Rescue Service (SDIS), the hydrographical survey craft, the French National Lifeboat Association (SNSM) and the Departmental Authority Directorate for Territorial Community and Maritime Affairs (DTTM).
In a few weeks' time, the gangway built by the Les Coteaux workshops in Le Pellerin will be installed on site so as to provide access to the two pontoons.
Contact at Nantes Saint-Nazaire Port – Laurent Connil