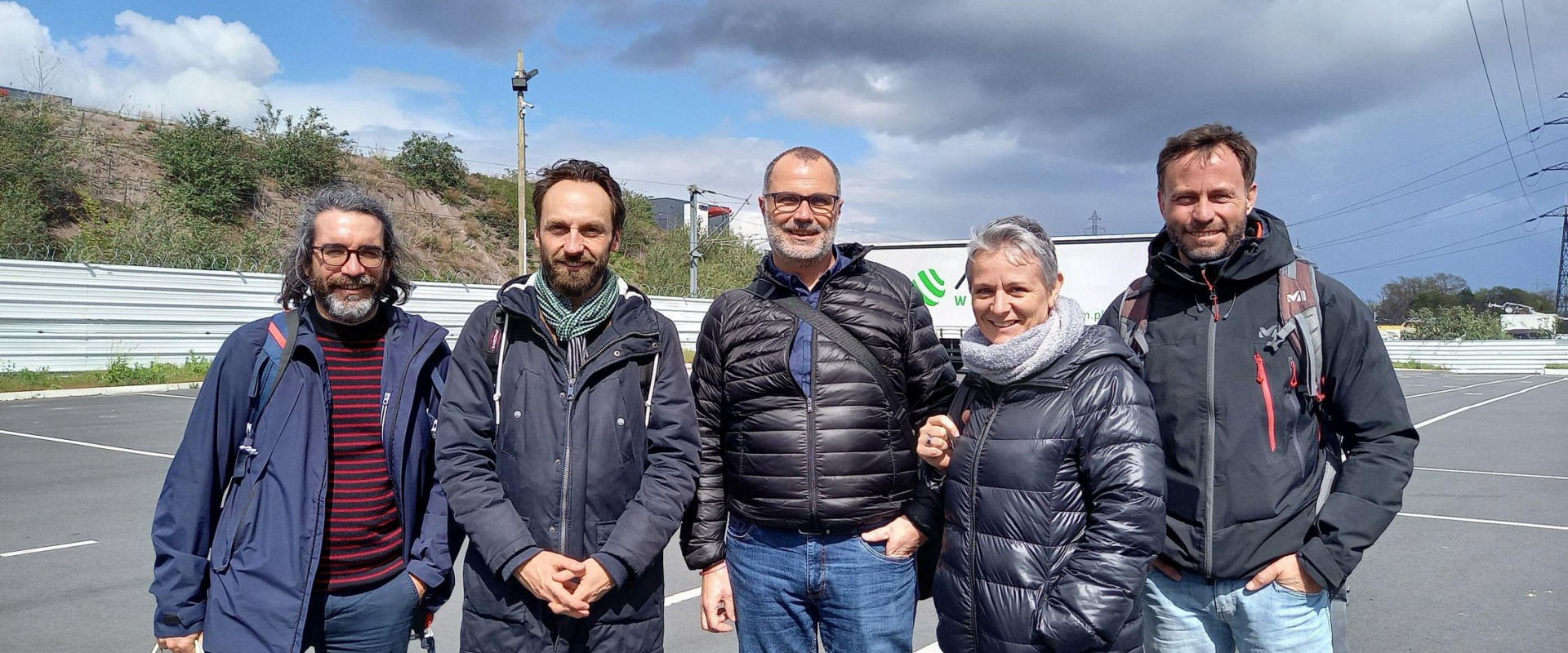 Visit to the Olympic Village in Saint-Denis
Nantes Metropolitan District Council is currently deliberating on how to use the River Loire to remove rubble and excavated earth from and supply materials to the sites of the Metropolitan Area's future large-scale urban work projects.
As part of those deliberations, on 13th April Nantes ‒ Saint Nazaire Port's Marketing Directorate accompanied a delegation comprising representatives from Nantes Metropolitan District Council and the French National Waterways Authority (VNF) on a tour of the worksite of the future Olympic and Paralympic Village in Saint-Denis (Department of Seine-Saint-Denis).
During their visit, the delegation met the contracting authority SOLIDEO, which utilizes inland waterway transportation mainly for such delivery and removal operations to and from the worksite.
Contact at Nantes Saint-Nazaire Port – Philippe Léon
From the left to the right: A. VALLEE (VNF), A. BERNARD (Nantes Métropole - Direction des projets urbains), D. ROUFFINEAU (Nantes Métropole - PC Circulation), V. AUMOND (Nantes Métropole - Direction de la commande publique) and Philippe LEON (Nantes Saint-Nazaire Port – Direction Marketing)