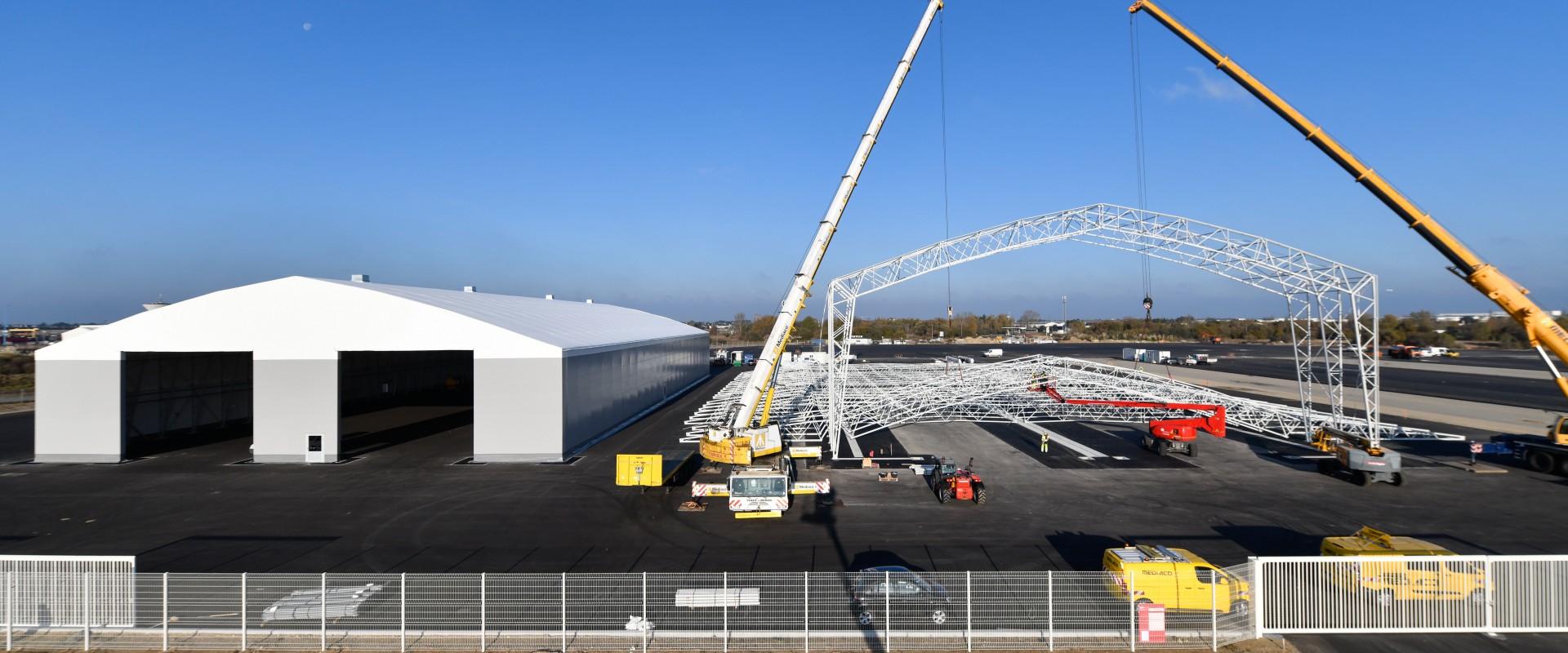 Turnkey Warehousing at Montoir de Bretagne
The preparation work on the platform for the three 3 000 m² warehouses permitting industrial activities to be carried out on behalf of General Electric (GE) is in progress and will be completed in February 2022. In addition, works contracts are being placed for the building to be used by TGO, the operator of the Montoir de Bretagne container terminal.
Nantes ‒ Saint Nazaire Port has decided to exploit some one hundred hectares of the Port Authority's developed real estate reserves located to the rear of the Montoir de Bretagne port terminals. Its strategy is to offer industrial firms customized, turnkey logistics solutions. The storage solutions offer is today a major economic issue in what is a strained local market. The presence of warehousing in proximity to the quays notably makes it possible to reduce journey times, transport costs and the carbon footprint. In order to assist industrial firms as effectively as possible in their development, Nantes ‒ Saint Nazaire Port has made the strategic choice to become an investor and lessor
.
In practical terms, the buildings will be constructed on the "plug and play" model, so as to enable the customer to take possession of the premises all the quicker. In order to reduce the leadtimes, the ground has been preloaded and the administrative processes have been commenced. In this way, a first temporary occupancy permit has been signed with GE, and a second is pending. The warehouses will be made available to the Company and to its subcontractors for a period of 3 to 5 years, with delivery being scheduled for May of this year.