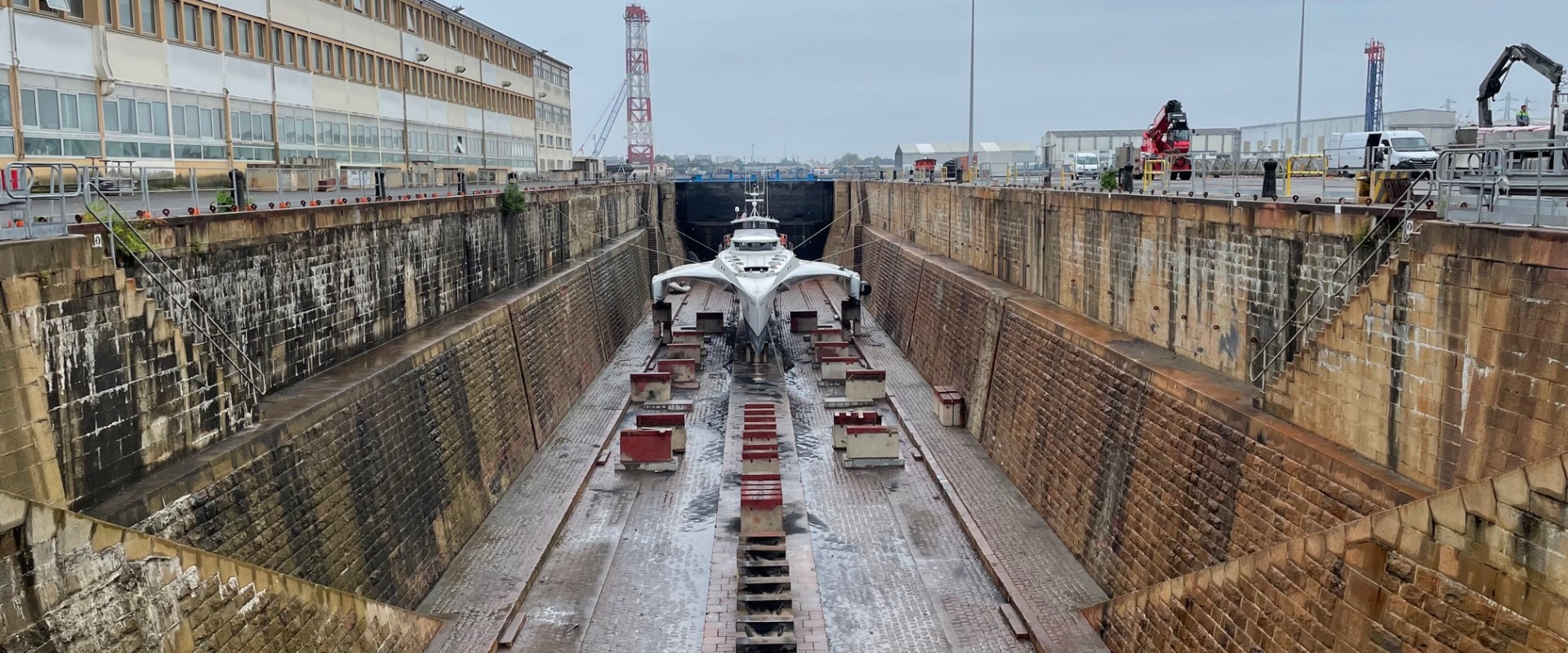 A Trimaran Received at the Dry Docks
The Brigitte Bardot, which belongs to Oceanic Assistance, a company specializing in emergency situations at sea, called in at Saint Nazaire at the start of June for a classification survey. Previously owned by the Sea Shepherd Association, the trimaran will henceforth be proposing deep-sea maritime services.
The turnaround operation was conducted in dry dock N° 3. Since the start of the year, Nantes ‒ Saint Nazaire Port's dry docks have received 16 vessels and other nautical craft. Suited to all types of vessels, the three dry docks together with the Joubert sluice dock for large-sized vessels offer the advantage of giving directly onto the Penhoët dock basin and are therefore accessible whatever the tidal conditions.
More information about our shipbuilding and ship repair services is available on our website: www.nantes.port.fr/en/port-professionals/vessels/ship-repair