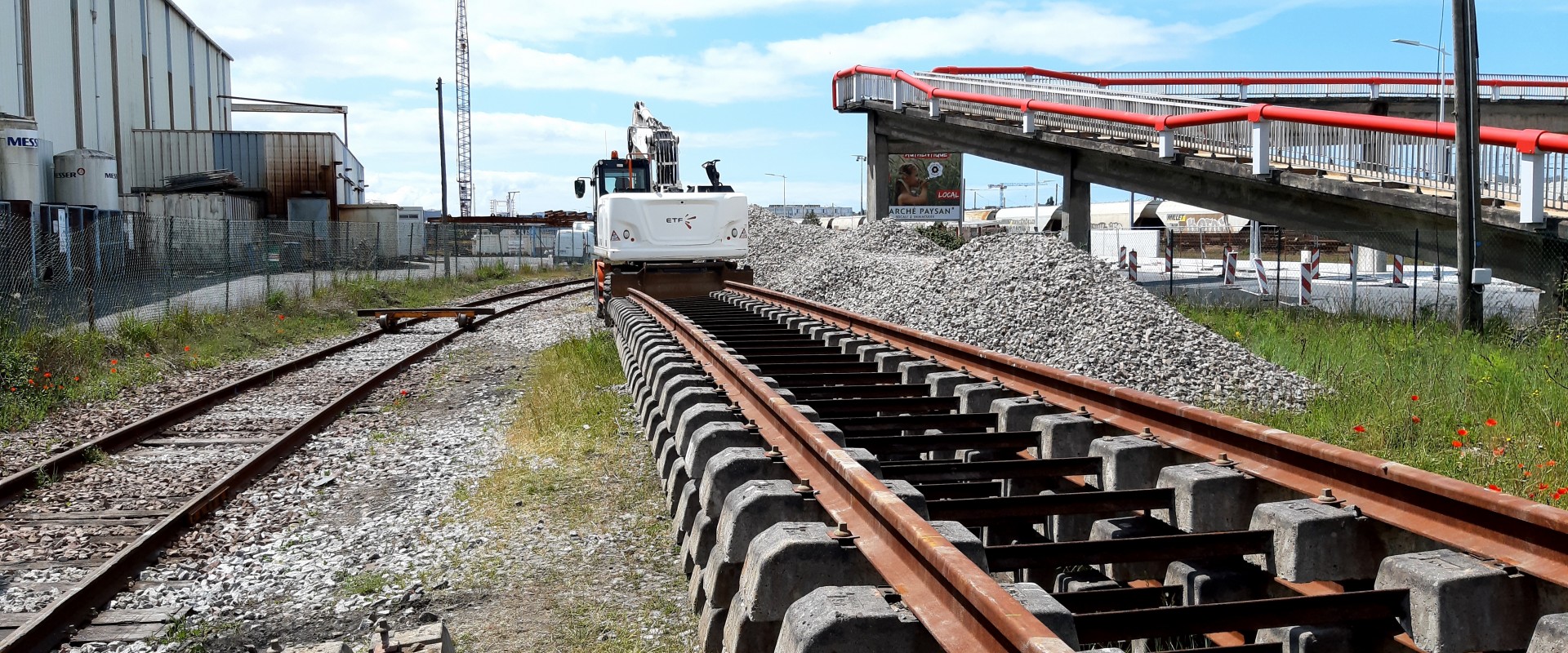 Track Upgrade in Saint Nazaire
From 10th May to 3rd June, Nantes ‒ Saint Nazaire Port's teams replaced 500 metres of track (rails, sleepers and ballasts) serving the Cargill plant and the IDEA silo, between Avenue de Penhoët and the furthest point of the Fruit Terminal in Saint Nazaire.
The aim of this operation on the port-based rail network is to ensure that the pre- and post-carriage of cargo go ahead in complete safety. The work involved teams of personnel from the Engineering and Port Operations Departments.
Contact at Nantes Saint-Nazaire Port – Jérôme Kieser