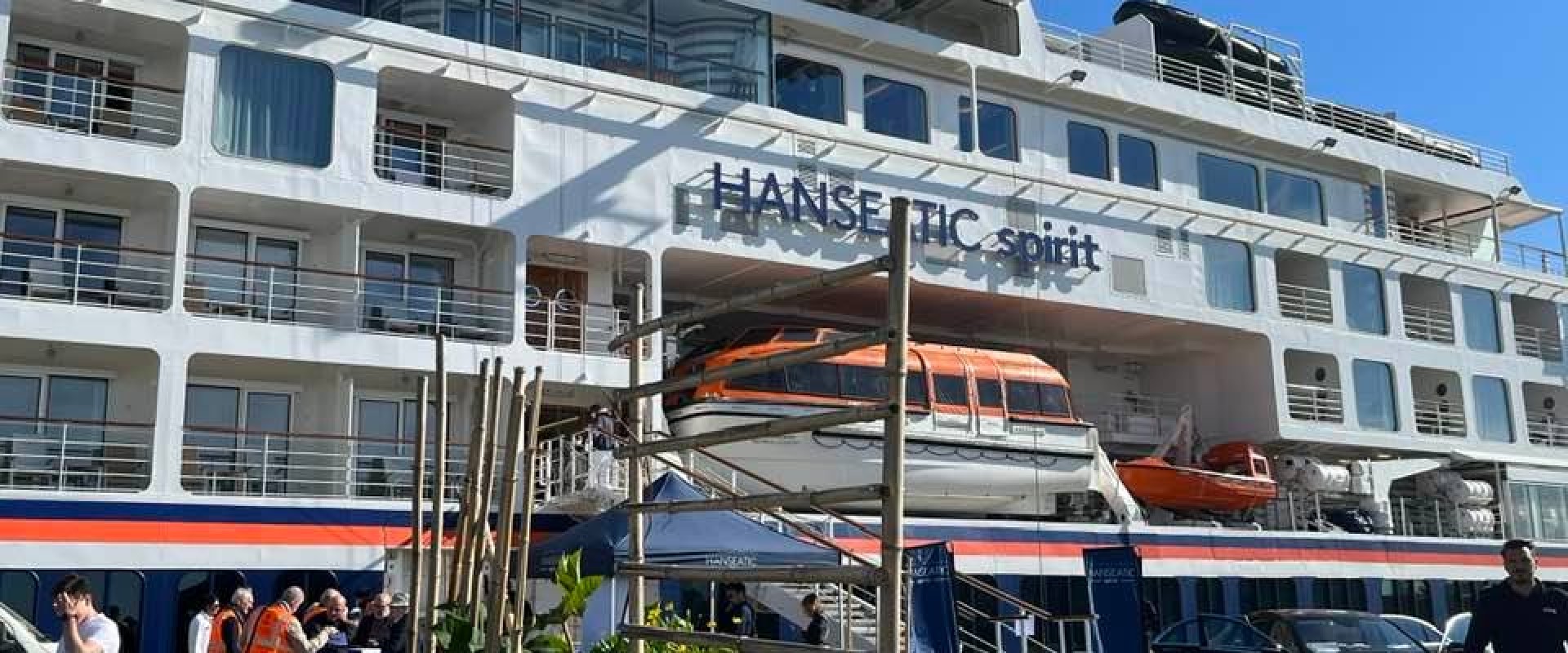 Three Cruise Liner Calls in June
After the call made by the German vessel Ocean Majesty mid-May, three more cruise liners chose to drop anchor at the Loire Estuary port facilities in June.
The German cruise liner Hanseatic Spirit was at Nantes Cheviré all day on 1st June, with over 200 passengers on board. From 11th to 13th June, it was the turn of The World, a 196-metre-long cruise liner, which bears the distinction of being the largest residential vessel in the World, since she conveys 165 residents who either own or lease their own cabins and also co-own the cruise liner. Then on 15th June, at Montoir de Bretagne, came the turn of the Artania and her 850 passengers to spend the day ashore.
Different excursions to the Region's leading tourist attractions were organized for the passengers by the receiving agents. The programme of visits included Nantes, Saint Nazaire, Guérande and La Brière nature reserve, the Region's vineyards or the Loire Châteaux.
These calls are organized by shipping agents, receiving agents, the Nantes and Saint Nazaire Tourist Offices, Nantes Metropolitan District Council as regards the Cheviré quay revegetation project, the Loire Pilots Association, Nantes ‒ Saint Nazaire Port's teams and the Nantes − Saint Nazaire Cruise Shipping Club.
Contact at Club Croisière Nantes Saint-Nazaire -  Laurence Paitel