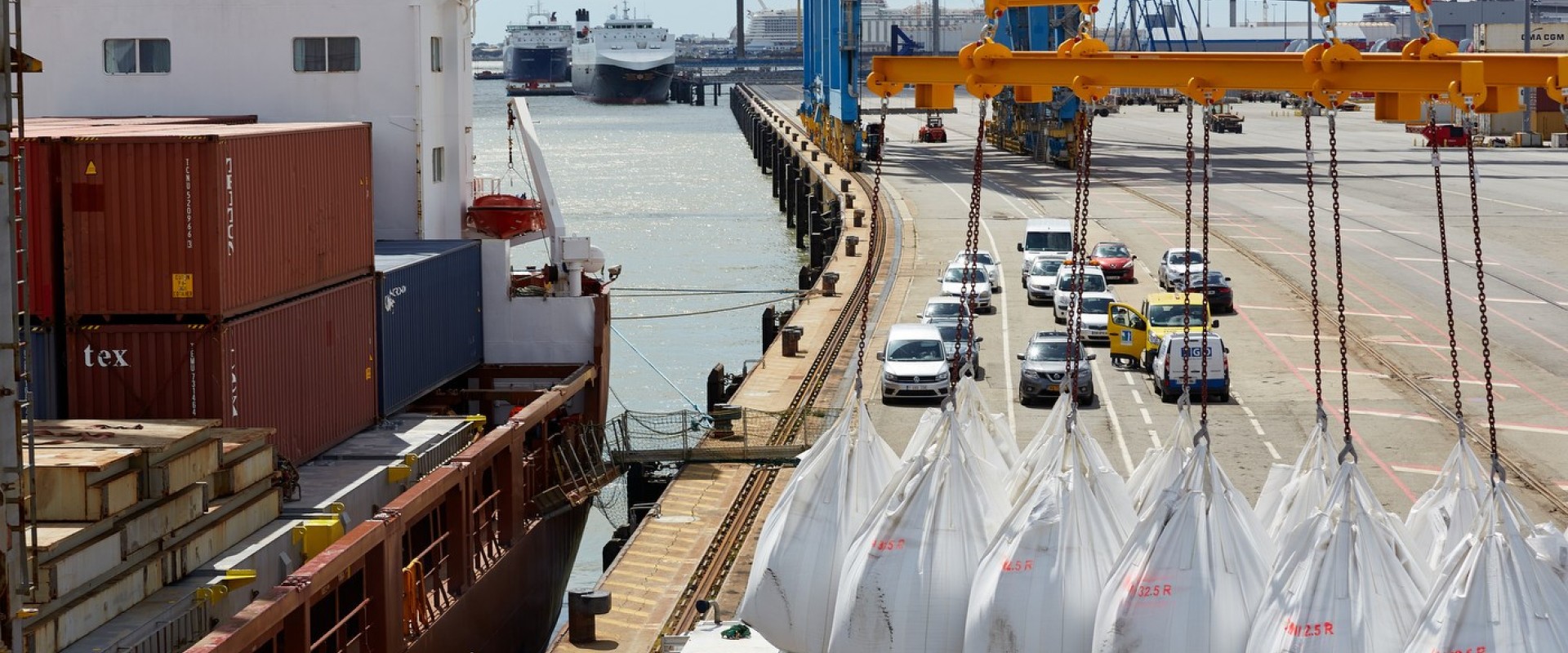 Spliethoff: First Major Export Consignment from Montoir
In May, the M/V SINAA, operated by the Spliethoff shipping line, took on board 4 600 tonnes of freight comprising various items of civil engineering equipment and machinery to be used in a work project to extend a cruise liner quay at the Port of Saint Pierre and Miquelon.
The cargo handling and port agent's services were provided by TGO, which made specific arrangements for the reception and allotment of the cargo, so as to permit the loading of all 1 250 items, which were mainly manufactured in the Departments of Vendée and Deux-Sèvres.
Forwarding agent Saint-Pierrais, shipping agency Alliance Europe, which specializes in transporting cargo to this destination, and shipper STP all emphasized the proximity of Montoir de Bretagne to the production facilities of the main suppliers.
This operation represents the first major export consignment on the Montoir de Bretagne / Great Lakes – US East Coast breakbulk shipping service, which is already used by industrial firms in Saint Nazaire for imports of materials.
Spliethoff provides two calls per month between Montoir de Bretagne and the Great Lakes ‒ US East Coast (link to article in "West Link"). The breakbulk vessels have a lifting capacity of 210 tonnes and can also be used to transport project cargo, oversized mobile machinery and heavy-lift cargo.
Contact at Nantes Saint-Nazaire Port: Jean-Luc Bernard