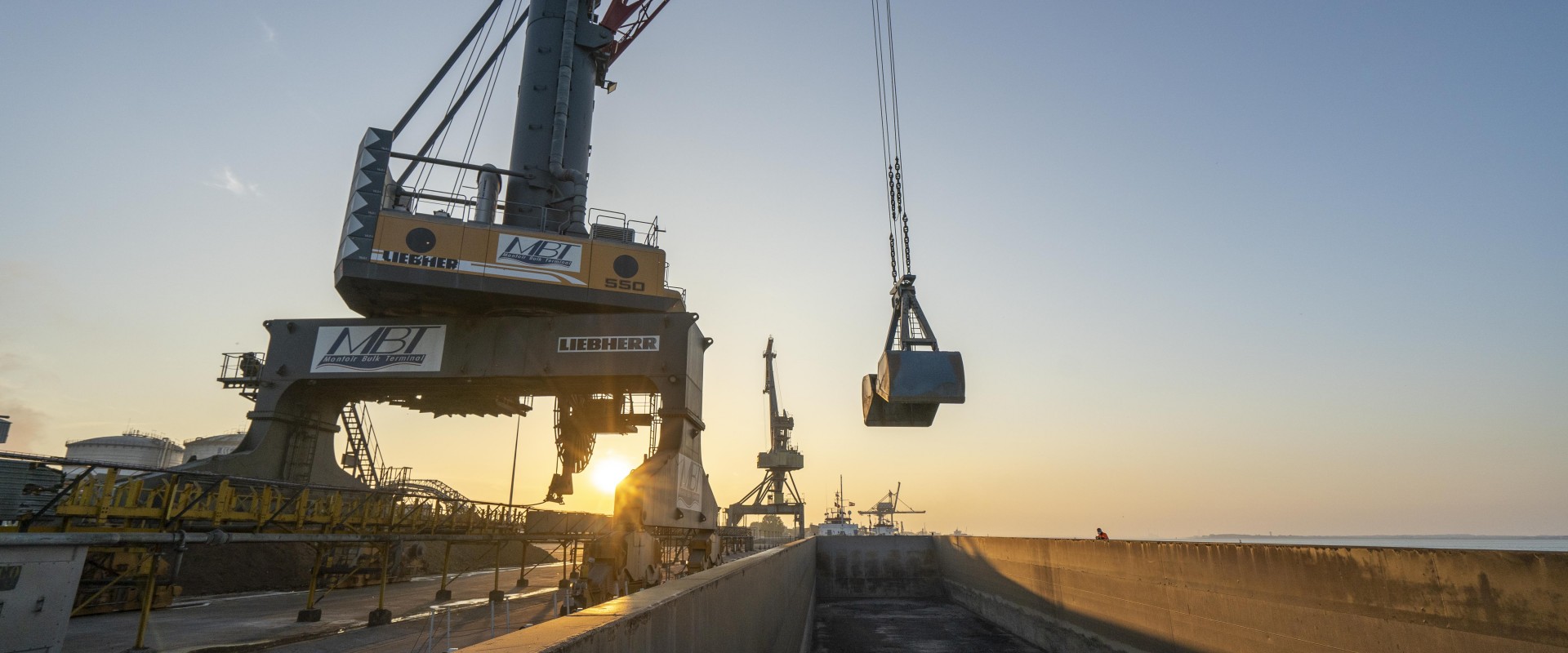 Rubble from the Rail Bypass Project Evacuated by Barge
The Charier Company, which is responsible for carrying out the work on the rail bypass for the Total refinery at Donges, has utilized the inland waterway solution for the evacuation of some of the rubble from the worksite.
The loading operation took place on 15th June, a few kilometres away from the site of the rail bypass, at berth N° 1 of the Montoir de Bretagne multi-bulk terminal, which is operated by Montoir Bulk Terminal (MBT). Once loaded, the Compagnie Ligérienne des Transports barge Ligérienne IV set off for the Cheviré terminals, to the rear of which are located the Cheviré Ecohub and the Atlantic Terres Solutions soil treatment facility operated by the Charier – Suez consortium. In Nantes, the operations were carried out by Nantes Manutention with the support of Nantes − Saint Nazaire Port subsidiary company Nantes Port Terminal.
Copyright : Charier - Gaël Arnaud