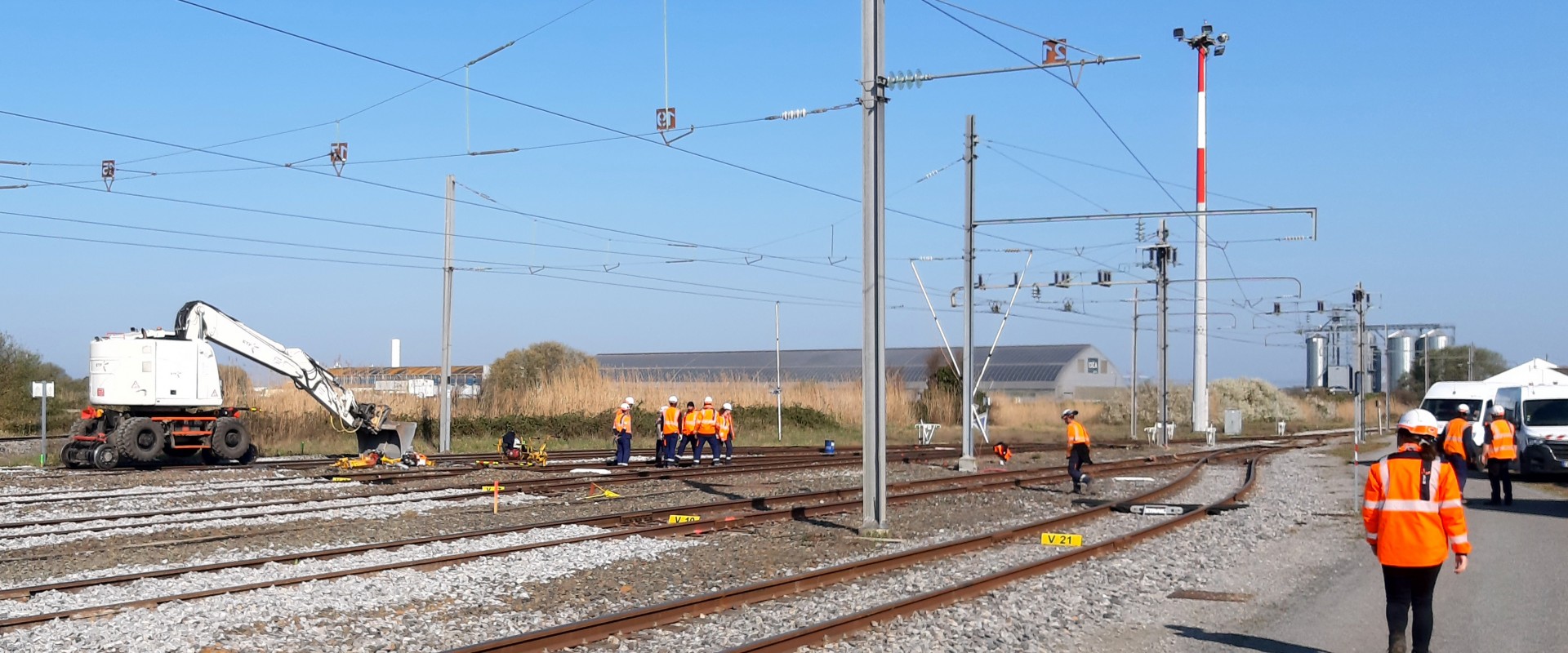 Renewal of the Le Priory Rail Facility
The replacement of 3 600 metres of ballast and sleepers will be completed in a few weeks' time.
Built at the start of the 1980s, the Le Priory rail facility was designed to serve as a back-up logistics solution for the transportation of coal to the Cordemais thermal power station, in the event that transportation by inland waterway was not possible. The rail facility was complemented by the loading tower located beside Rue des Clippers at Montoir de Bretagne, which permits trains to be loaded from the coal storage yard. Since they have an operating life of 40 years, there was a need to renew the installations.
More than 4 000 tonnes of ballast and 6 000 sleepers have been laid. The work project will take around 13 consecutive weeks. A tamping machine will be used to tamp the ballast in place at the end of May. The work has been carried out track by track, so as to maintain continuity of operation and service for Nantes ‒ Saint Nazaire Port's customers.
Contact at Nantes Saint-Nazaire Port -  Jérôme Kieser