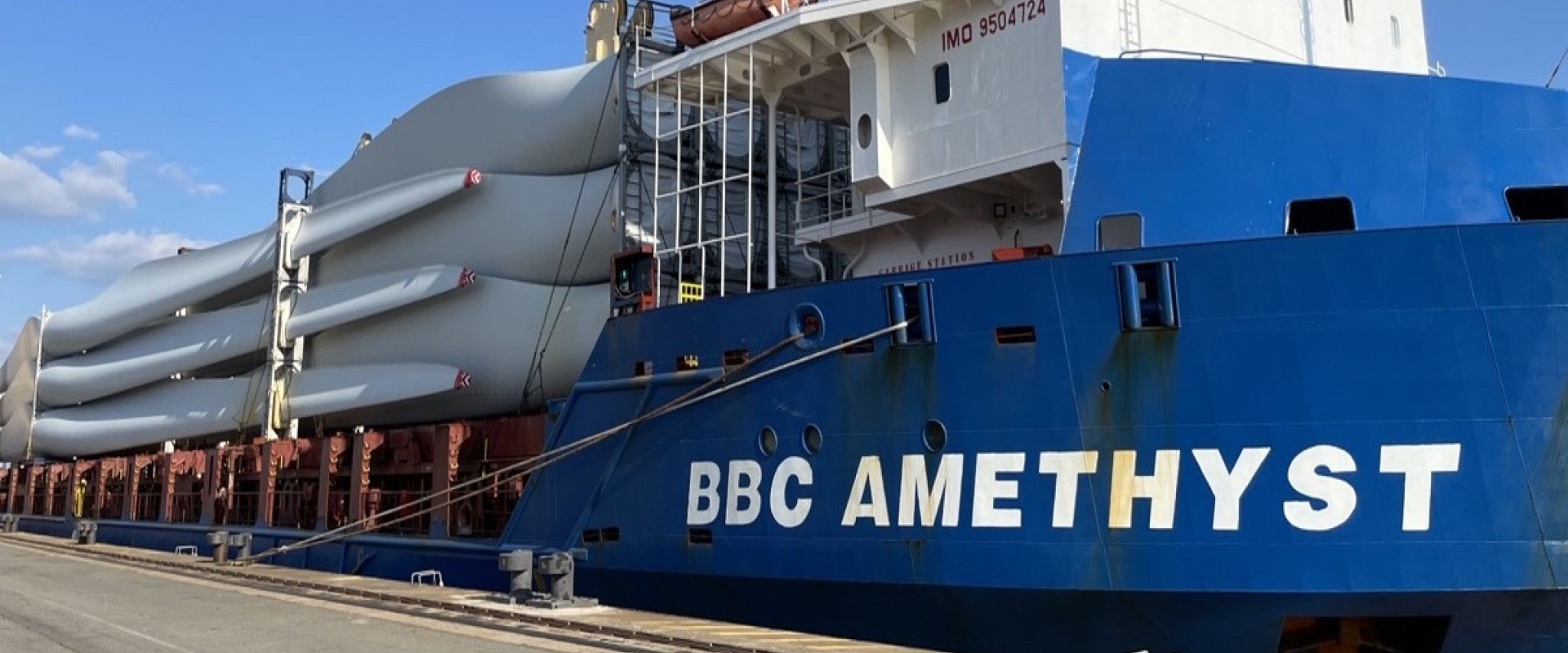 A Record Number of Onshore Wind Turbines Unloaded at TGO
This autumn, the teams at the TGO Terminal at Montoir de Bretagne carried out their biggest ever unloading operation of a single consignment of onshore wind turbines: seventeen V126-type Vestas wind turbines! 
At the end of September, seventeen 70-tonne nacelles, seventeen 62-tonne drive shafts, seventeen 32-tonne hubs and fifty-one 62-metre-long blades were brought ashore from the same vessel, the M/V BBC Amethyst. All together for this "onshore wind turbines" operation, 6 other vessels were received between August and October for a total of 102 tower sections weighing 45 to 70 tonnes and with a diameter of around 4 to 5 metres.
To accommodate this entire outsized project, the components were stored both at the premises of TGO, upriver from its quays, and downriver from the ro-ro terminal.
Contact at TGO – Etienne Baudon