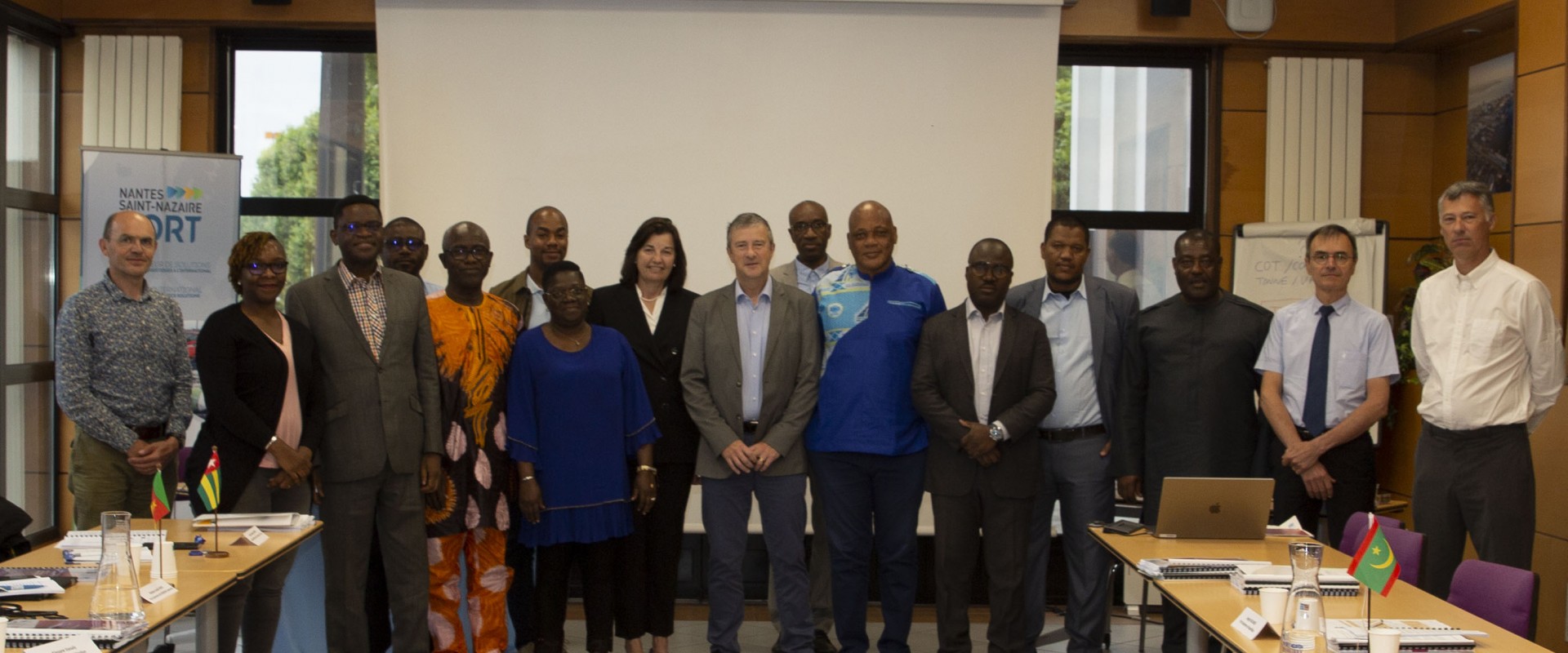 Port Managers from Africa Receive Training at Nantes ‒ Saint Nazaire Port
From 7th to 17th June, Nantes ‒ Saint Nazaire Port welcomed senior executives from West and Central Africa for a training-of-trainers session as part of UNCTAD's TrainForTrade Programme.
Via the TrainForTrade Programme, UNCTAD works to develop modern port management techniques in the context of three networks, which are respectively English-speaking, Spanish-speaking and French-speaking.
The Ports of Nantes ‒ Saint Nazaire and Marseille ‒ Fos are the two French ports that host the training sessions, each taking charge of one part of the programme. For this 2022 edition, Nantes ‒ Saint Nazaire Port welcome a 15-strong group of port managers hailing from Mauritania to the north and from as far as Gabon to the south, and taking in Senegal, Guinea, Côte d'Ivoire, Togo and Cameroon.
The training is interactive and a source of fruitful exchanges of experiences, involving contributions from representatives of Nantes ‒ Saint Nazaire Port and from the Port Community. The programme covered all the port-related themes, such as the changes in and the dynamics of international trade, the different port authority organizations, services, and the current and upcoming challenges for ports.
Contacts at Nantes Saint-Nazaire Port -  Morgane Chopin & Christophe Leclerc