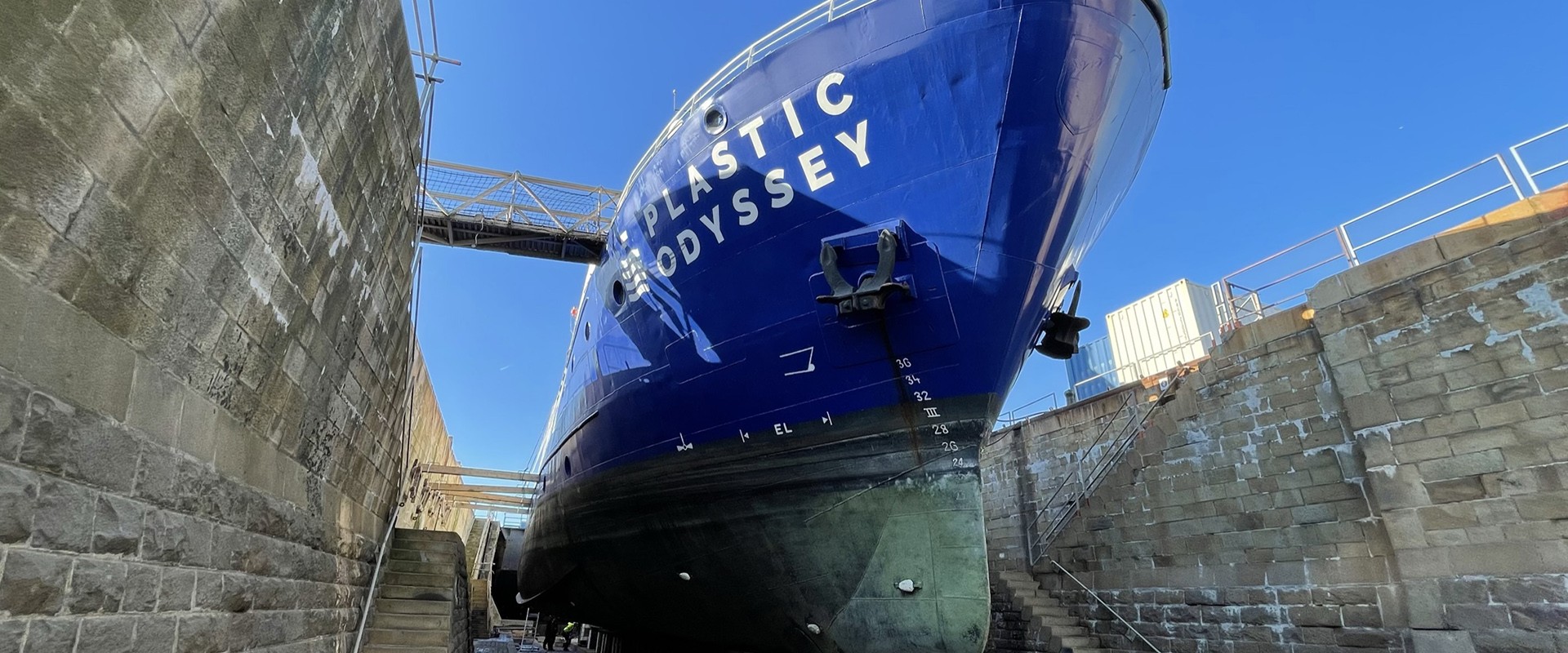 The Plastic Odyssey in Ship Repair Dock
Since mid-January, the vessel Plastic Odyssey has put in at Saint Nazaire for a number of months, so as to carry out work that notably includes a change of ballast.
The 39-metre-long vessel is in ship repair dock N° 2, to permit work on the vessel to be carried out in dry dock by the Saint Nazaire-based Company Clemessy Services. The Plastic Odyssey is part of a project to combat plastic waste at sea. The project is due to last three years and involves a round-the-world expedition to propose solutions from port call to port call.
In Saint Nazaire, Nantes ‒ Saint Nazaire Port proposes the right plant, equipment, and know-how for this type of work, notably reinforced quays designed for ship repair operations at a constant water level and dedicated infrastructures: four shipbuilding and ship repair docks, including the Joubert sluice dock, and up-to-date, mobile lifting equipment.
Contact Nantes Saint-Nazaire Port -  Laurent Connil