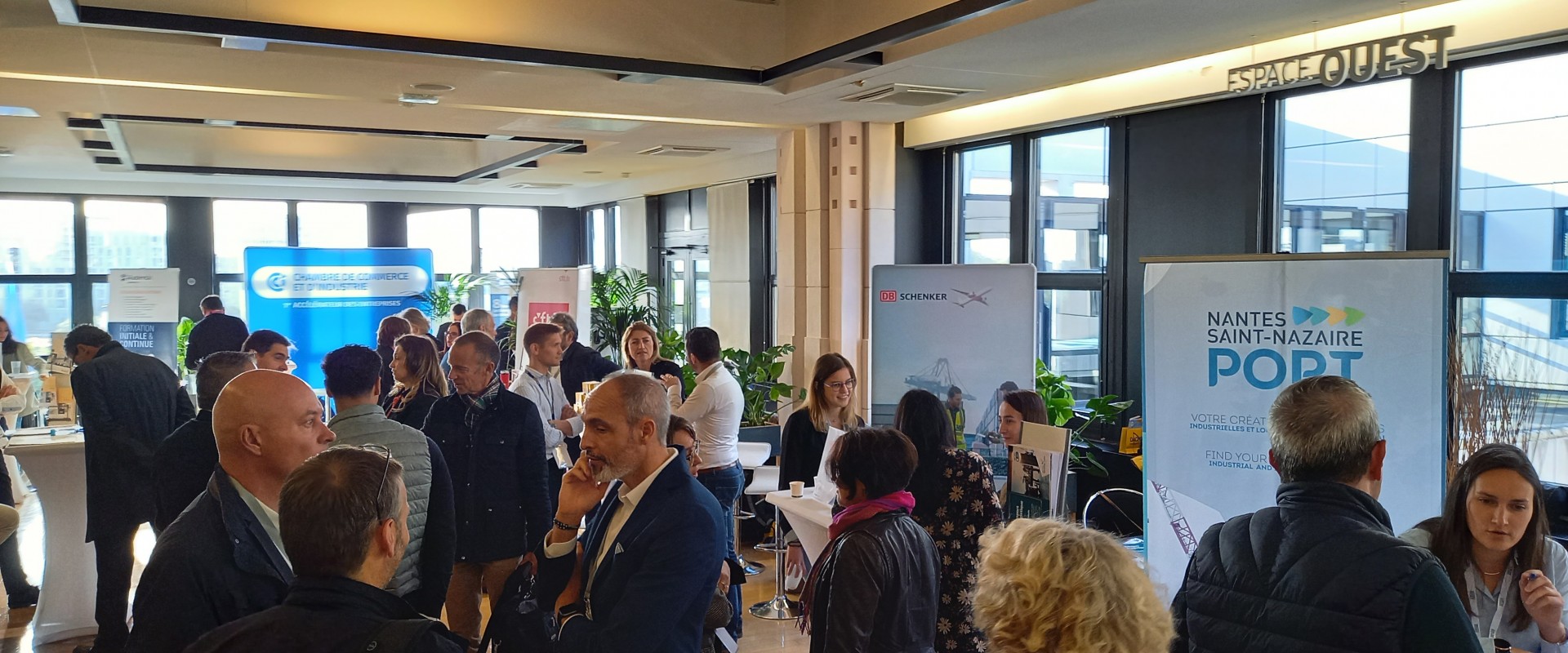 Oportunity Plays Its Part in International Week
For its sixth edition, which this year will be held from 25th to 29th September in different cities in the Region (Laval, Angers, Le Mans, La Roche sur Yon and Nantes), the Pays de la Loire's network of Chambers of Commerce and Industry and their partners are organizing Pays de la Loire International Week.
This key gathering for international development enables firms and companies in the Pays de la Loire Region to review the conditions of access to markets and the business opportunities with country specialists covering 70 different nations, to better understand the changes affecting various sectors of activity such as agrotech, tech & services, industry & cleantech, and lifestyle & health… and to draw on the expertise of numerous participants, including businesses, local principals, and entrepreneurs...
28th September: Panel Discussion with Oportunity
The Oportunity partners will have their own stand at the Chamber of Commerce and Industry's Centre des Salorges Headquarters in Nantes, and will be heading up a panel discussion on 28th September, from 3.30 p.m., on the subject of "Advantageous Solutions for Your Import/Export Flows". By proposing made-to-measure solutions, Nantes ‒ Saint Nazaire Port serves shippers in Greater Western France and meets their logistical needs both for import operations and for export operations.
This workshop hosted by Oportunity , Greater Western France's port promotion collective, will give shippers the chance to discover the transport solutions proposed, and the competitive edge and benefits to be gained in terms of leadtimes, costs and carbon footprints. In addition to this, a presentation will be made of the new shipping services that have been created in order to meet the needs of shippers.
Contacts at Oportunity – Olivier Remay & Cédric Eon