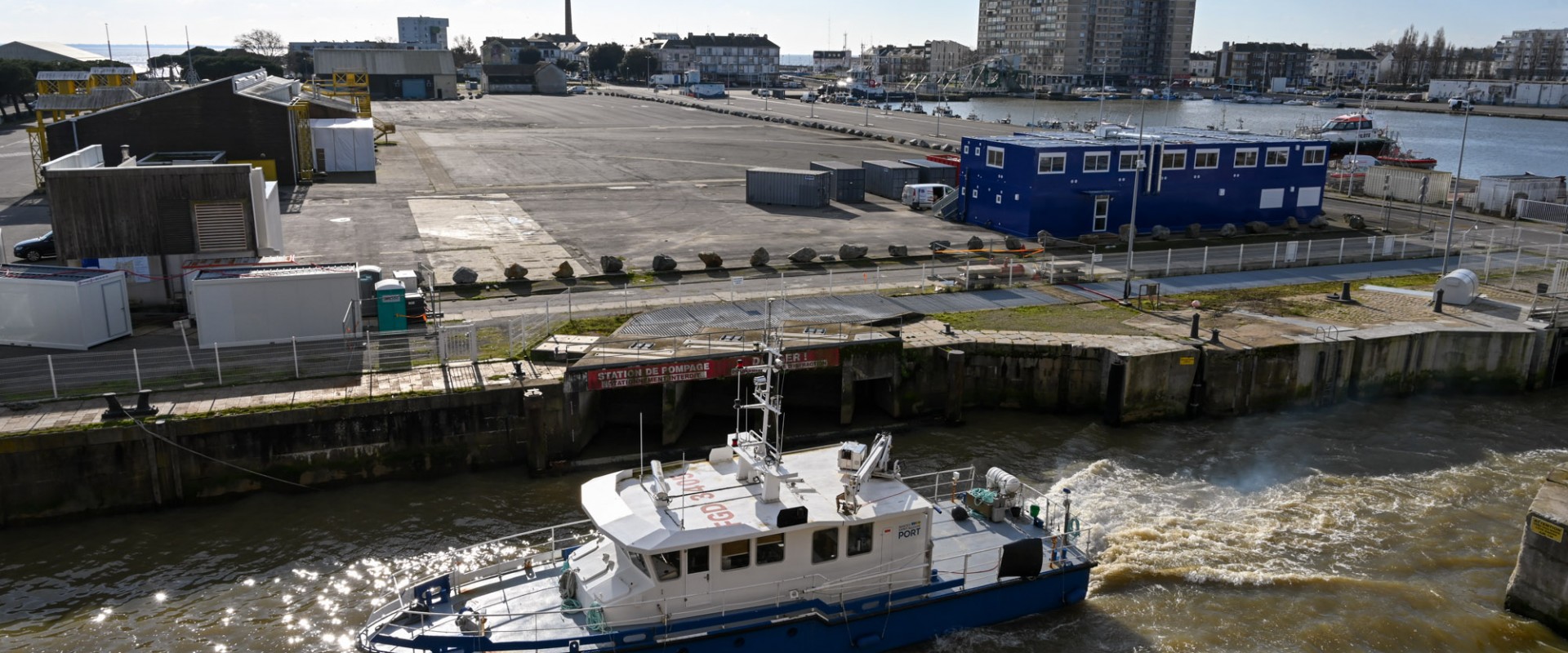 Opening of the Wind Farm Construction Base
Installed close to the east lock, on the Quai de Kribi quay in Saint Nazaire, the construction base for the wind farm facility to be sited off Saint Nazaire was opened on 4th February. A true support base for all the logistics relating to the installation of the offshore wind turbines, this operations coordination centre will ensure the safety of personnel and of the construction site for the EDF Renouvelables consortium project.
The presence of this facility at the Port marks a further step forward in the work project led by the consortium. Since 2012, Nantes ‒ Saint Nazaire Port has fully contributed to that project and has provided industrial, logistical and real-estate solutions to support the marine renewable energy (MRE) sector on the Loire Estuary. The Port Authority has accommodated the General Electric (former Alstom) factory at the centre for industrial and logistical operations at Montoir de Bretagne, redeveloped a 12-hectare site so as to transform it into a wind turbine pre-assembly logistics facility, reinforced the infrastructures of its quays, and invested in high-performance plant and equipment.