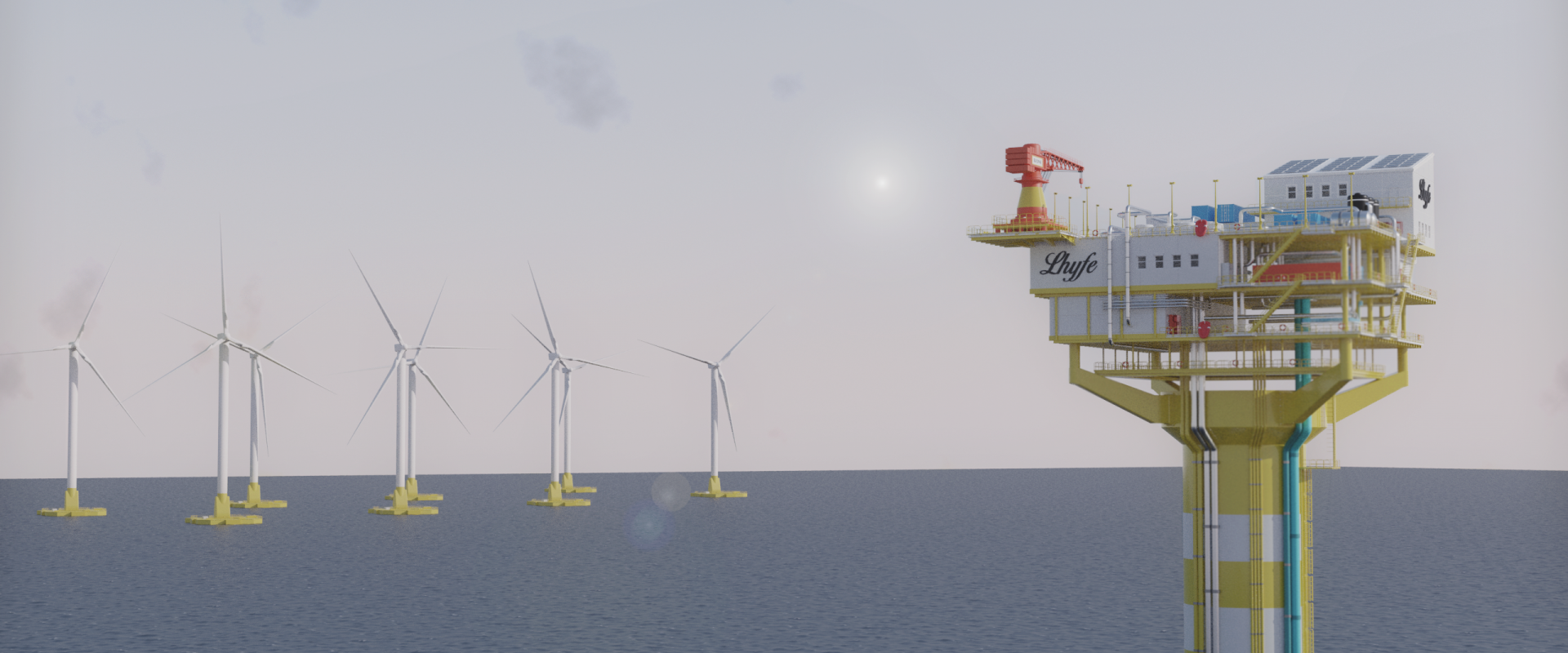 Opening Up The Throttle on Energy Transition
Hydrogen today represents less than 0.05 % of the world energy production market. But its potential for development is huge, driven by the speeding up of the energy transition process. Mikaa Mered, author and lecturer at HEC Paris, specializing in the geopolitics and geoeconomics of climate change, explains.
Both a source and a vector of carbon-free energy, hydrogen is at present at the core of energy transition. What are the reasons for this?
"In the years ahead, we are going to have to focus massively on electrifying our economies, so as to adhere to the objectives of the Paris Agreements. But electrification does not fully meet the needs of our economies in terms of flexibility. While stationary tools can be directly connected to supply networks, mobile items of equipment require their own motorization, using either electric batteries or hydrogen fuel cells. The latter, which are rechargeable in a few minutes, unlike the former, which involve several hours of down time for an operator, offer a definite advantage."
What are the other advantages of hydrogen?
"The other strong point is that the electricity produced can be stored then redeployed with more flexibility. That is necessary in order to be able to realize the full potential of intermittent renewable energy sources, which do not continuously produce electricity. Combining them with hydrogen makes it possible to smooth out that intermittence. It's really an element that unlocks the massification of investments and a fantastic boost for innovation in regional communities."
All the Regions have a hydrogen strategy. Where is the Pays de la Loire Region in this regard?
"A very strong level of commitment can be observed over the past three years, through the Region's "Planet Hydrogen: Atlantic Energy Sources, Energy Sources of the Future" programme. The Pays de la Loire Region is structured around major regional community ecosystems: Le Mans, La Roche-sur-Yon with Lhyfe, and then Nantes ‒ Saint Nazaire Port. The interconnection of the different players with their hinterland thanks to the multimodal network, their seaboard location permitting the installation of offshore wind turbines, but also their requirements in terms of plant and equipment use, make ports a favourable environment in which to structure a hydrogen sector. Decarbonization also offers them new outlets, which are much more captive in nature, and which unlike fossil energy sources are not about to disappear. This applies all the more in the case of Nantes ‒ Saint Nazaire Port, which as a major importer of LNG is naturally destined to become a major port for hydrogen."