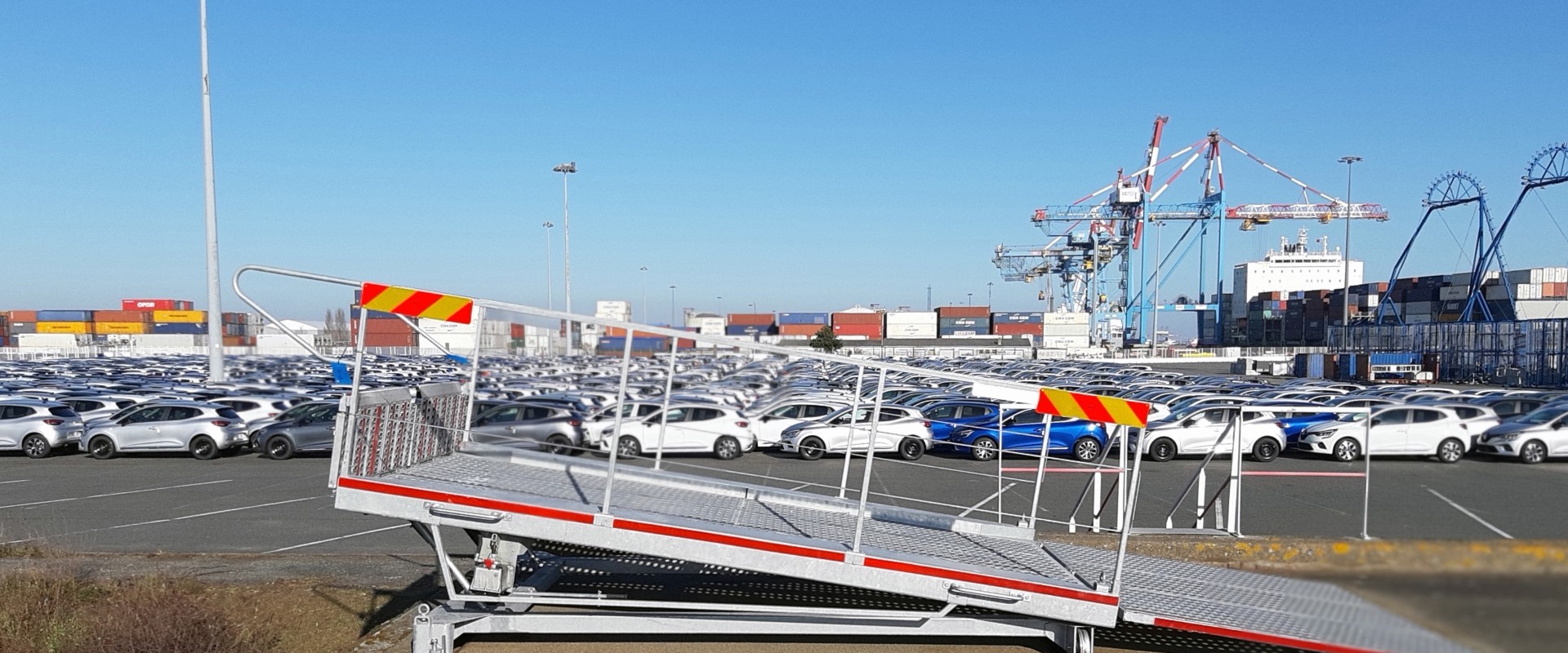 A New Rail Ramp to Develop Modal Shift
At the start of February, Nantes ‒ Saint Nazaire Port acquired a rail ramp that enables light vehicles to be loaded onto and unloaded from auto-carrier wagons.
This piece of equipment was manufactured in Eastern France by the LOHR Company, which also produces wagons used on rolling road systems (transportation of road trailers on rail wagons).
The ramp will permit a modal shift to rail and the decarbonization of automotive manufacturers' supply chains. It complements the rail offer proposed by Nantes ‒ Saint Nazaire Port, following the large-scale regeneration work carried out on the port-based rail network in 2022.
In this way, the ro-ro terminal becomes a multimodal hub serving logistics providers.
Contact at Nantes ‒ Saint Nazaire Port: Jérôme Kieser