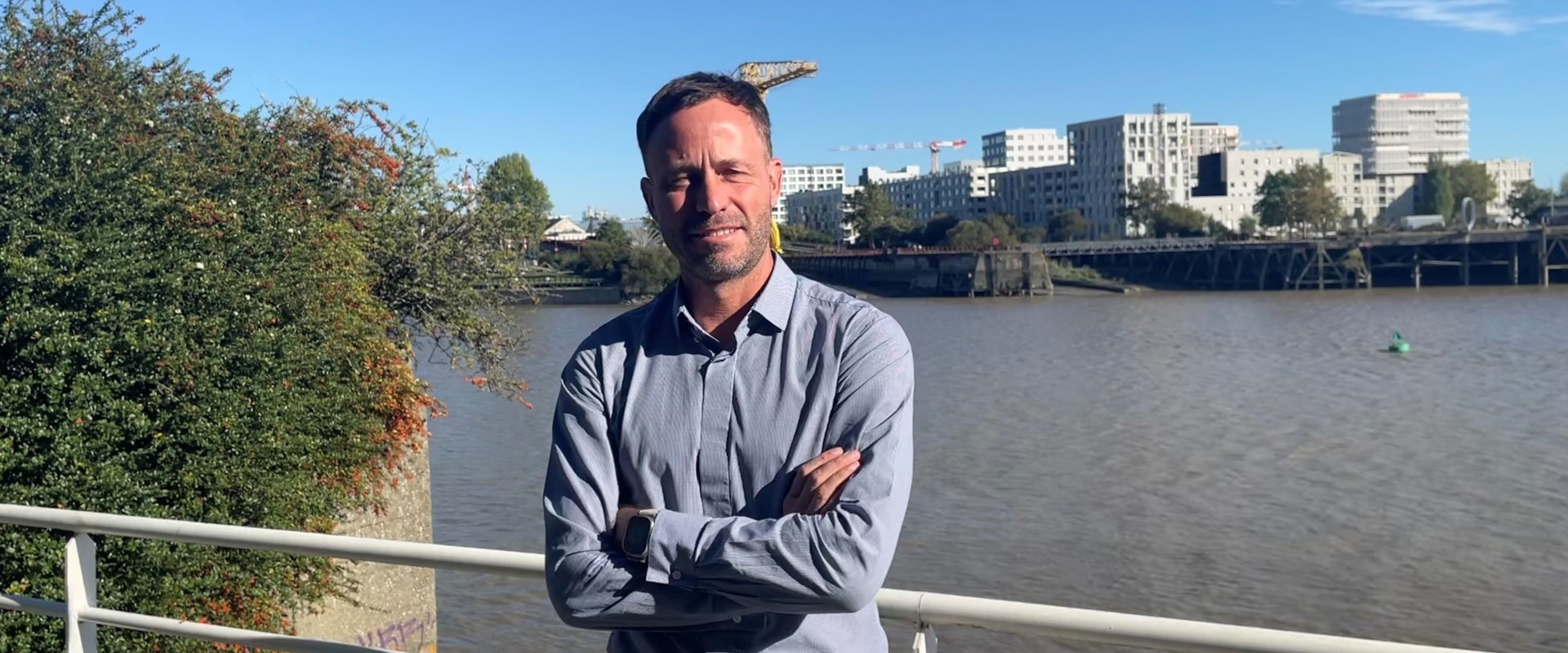 A New Project Leader
As of 1st October, Philippe Léon has taken up the position of EOLE project leader. Previously, he notably played a part in the project to develop the logistics hub and east entrance site in Saint Nazaire, in collaboration with the Chantiers de l'Atlantique Shipyard.
Numerous EOLE project-related studies are currently in progress. They will inform the public debate and consultation phase, which will begin in 2024. The project consists in developing a linear section of quay measuring over 750 metres in length and reinforced to bear more than 30 tonnes per m², complete with XXL plant and equipment to handle cargo consignments weighing several thousands of tonnes, as well as a tidal berth for floats that will be able to receive the new generation of jack-up vessels.
On 19 October, one of its first missions was to attend the first conference organised by BLUESIGN Lead the way, INTEC S.A. and AKROCEAN on offshore renewable energies in Athens. The opportunity for Philippe to share the port experience of Nantes Saint-Nazaire on the first French offshore wind farm and to present the development projects on floating wind.
Contact at Nantes Saint-Nazaire Port – Philippe Léon