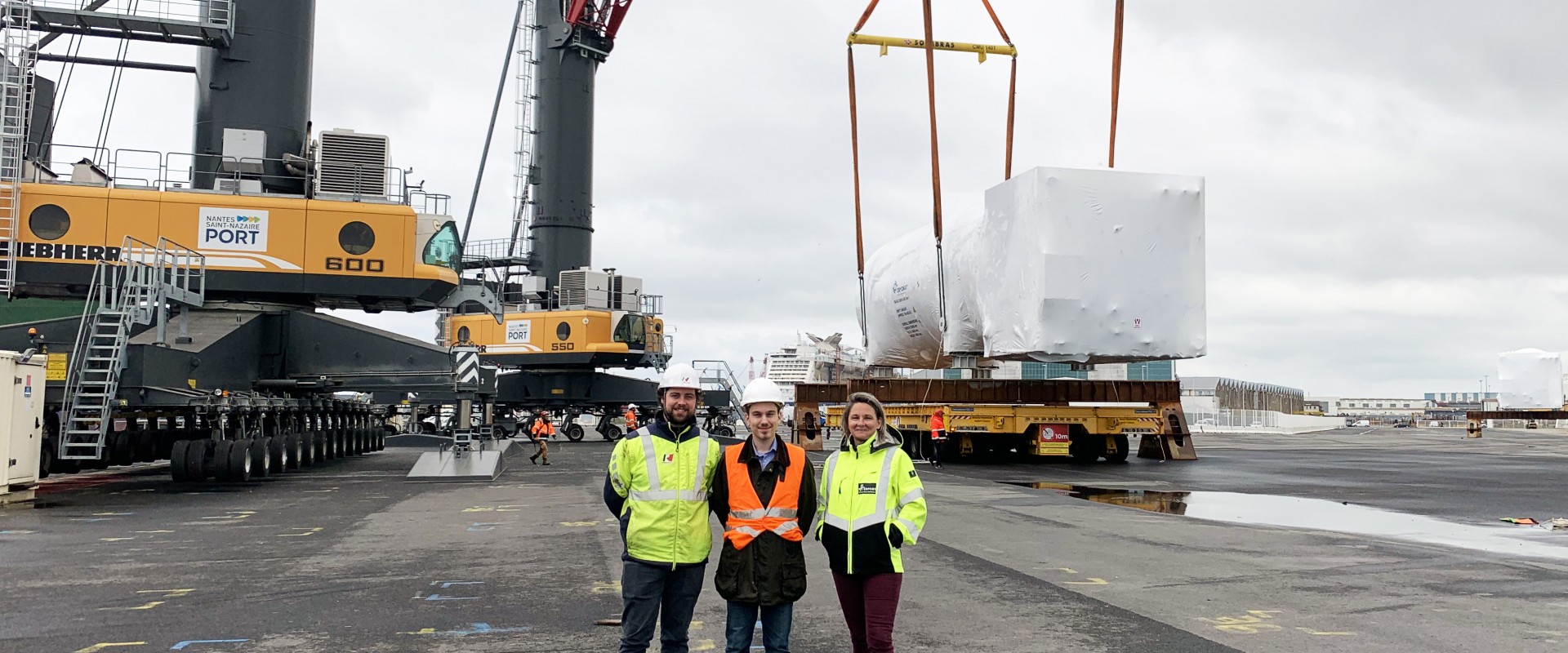 A New Agency in Saint Nazaire
Promaritime, which has its headquarters in Rouen, has recently opened PROCEAN, a new shipping and ship's services agency, at the Port of Nantes ‒ Saint Nazaire.
Located at Trignac, between the port facilities of Montoir de Bretagne and Saint Nazaire, the PROCEAN agency operates in full compliance with the skills criteria contained in the AMCF and FONASBA charters, and acts as a liner agent and as a ship's agent, while also proposing transit and customs services. Its main sectors are industrial projects, offshore wind power, shipbuilding, and container and breakbulk shipping services.
Contacts at Procéan – Johann Feltgen & Carole Lozachmeur