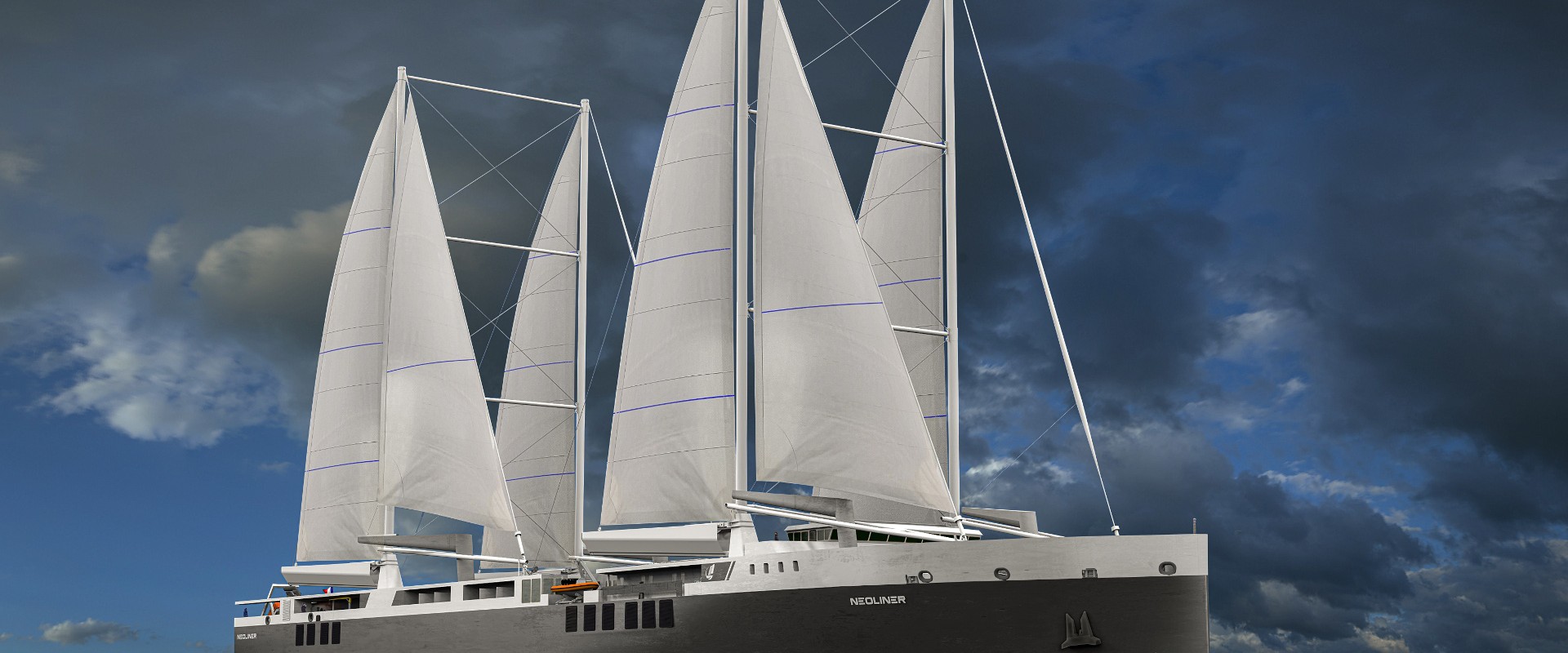 NEOLINE Signs an LOI with Neopolia for its First Sail-Powered Cargo Ship
On 15th June, the French shipping line NEOLINE confirmed that it had chosen Neopolia Mobility and signed a letter of intent (LOI) for the construction of its first, 136-metre-long, sail-powered cargo ship.
NEOLINE's decision brings to a close a second international tendering process whereby at the end of 2020 NEOLINE consulted some ten different shipyards worldwide. The financial details for the project are now being finalized. NEOLINE aims to commence the shipbuilding work this summer, with the vessel to be commissioned in the first half of 2024.
NEOLINE develops a responsible maritime transport offer based on the operation of ro-ro cargo vessels whose main means of propulsion is sail, thereby permitting an 80 % to 90 % reduction in consumption and associated emissions compared to a conventional vessel of the same size.
For its part, Neopolia Mobility is a company that has evolved out of the Neopolia Network, the vocation of which is to federate 240 firms based principally in the Pays de la Loire Region, so that they can work together on innovative industrial projects.