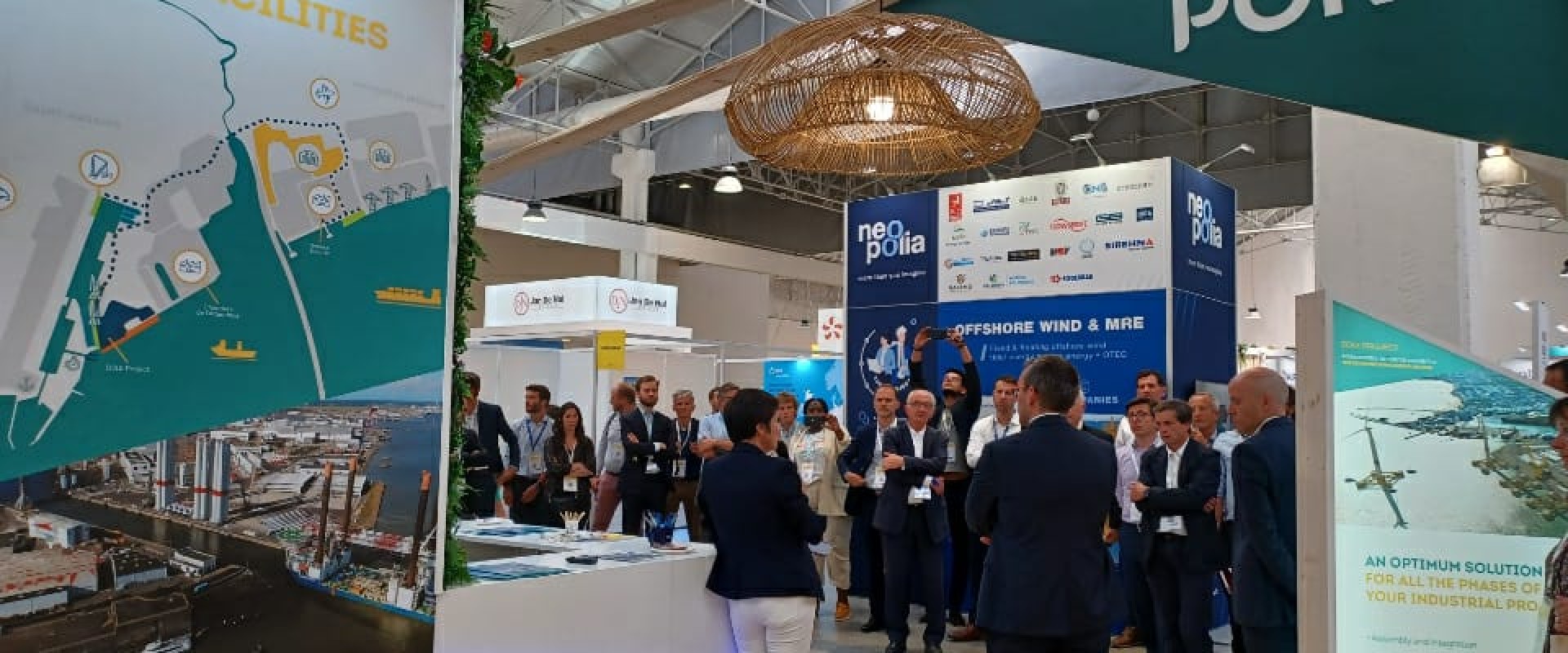 Nantes ‒ Saint Nazaire Port at Seanergy
Organized by Bluesign, the Seanergy international forum devoted to marine energy was held this year in Le Havre, from 15th to 17th June. Nantes ‒ Saint Nazaire Port occupied a stand at the event. 
The event presents and brings together sectors of activity that take in offshore fixed-foundation and floating wind turbines, tidal energy, floating photovoltaic technology… as well as related sectors such as energy storage, digital technology, wind- or hydrogen-powered carbon-free maritime transportation, drones or eco-designed materials…
Seanergy attracted over 3 500 international participants, who included political representatives, principals (energy companies and industrial firms), technological experts, investors and subcontractors, to an exhibition space in which more than 250 exhibitors from around the world were gathered. The programme of events comprised industry and technical conferences, business meetings, presentations and workshops.
On the Nantes ‒ Saint Nazaire Port Stand
At a workshop on 15th June, the Development Directorate's teams presented the experience acquired in Saint Nazaire, where France's first offshore wind farm facility is being built: "From Fixed-Foundation to Floating Wind Turbines… An Industrial Base for the Deployment of Offshore Wind Power". The following day, it was the turn of the Marketing Directorate to propose a close-up view of the solutions and know-how available as regards the port-based logistics for industrial heavy-lift cargo consignments.
 
Contacts at Nantes Saint-Nazaire Port - Ludovic Bocquier, Omar Alaoui & Cédric Eon