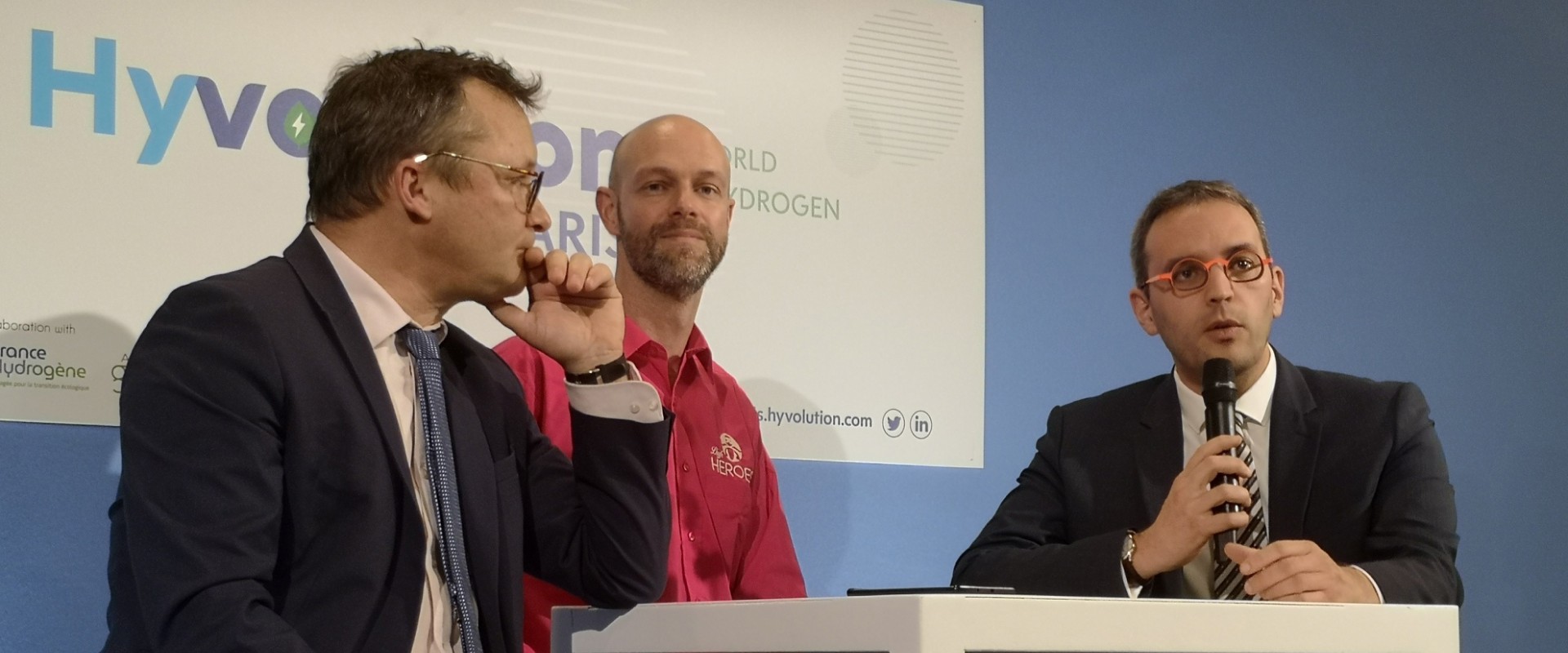 Nantes ‒ Saint Nazaire Port at the HyVolution Trade Show
At the Paris Porte de Versailles Exhibition Centre on 1st and 2nd February, Nantes ‒ Saint Nazaire Port took part in HyVolution, one of Europe's biggest trade shows dedicated to hydrogen.
Julien Dujardin, Member of the Management Board and Deputy Managing Director of Nantes ‒ Saint Nazaire Port, was a contributor to a roundtable discussion that brought together several Loire Estuary institutional and economic players involved in the development of this sector, which is embedded in the energy transition process. Joining him on the panel were the Pays de la Loire Regional Authority's Roland Marion, Representative for Ecological and Energy Transition, and Erwann Rio, Director of the Hydrogen Project, and Matthieu Guesné, the founder of Lhyfe. The topic of discussion was "Hydrogen: A Key Element in the Decarbonization of the Leading Port on France's Atlantic Seaboard."