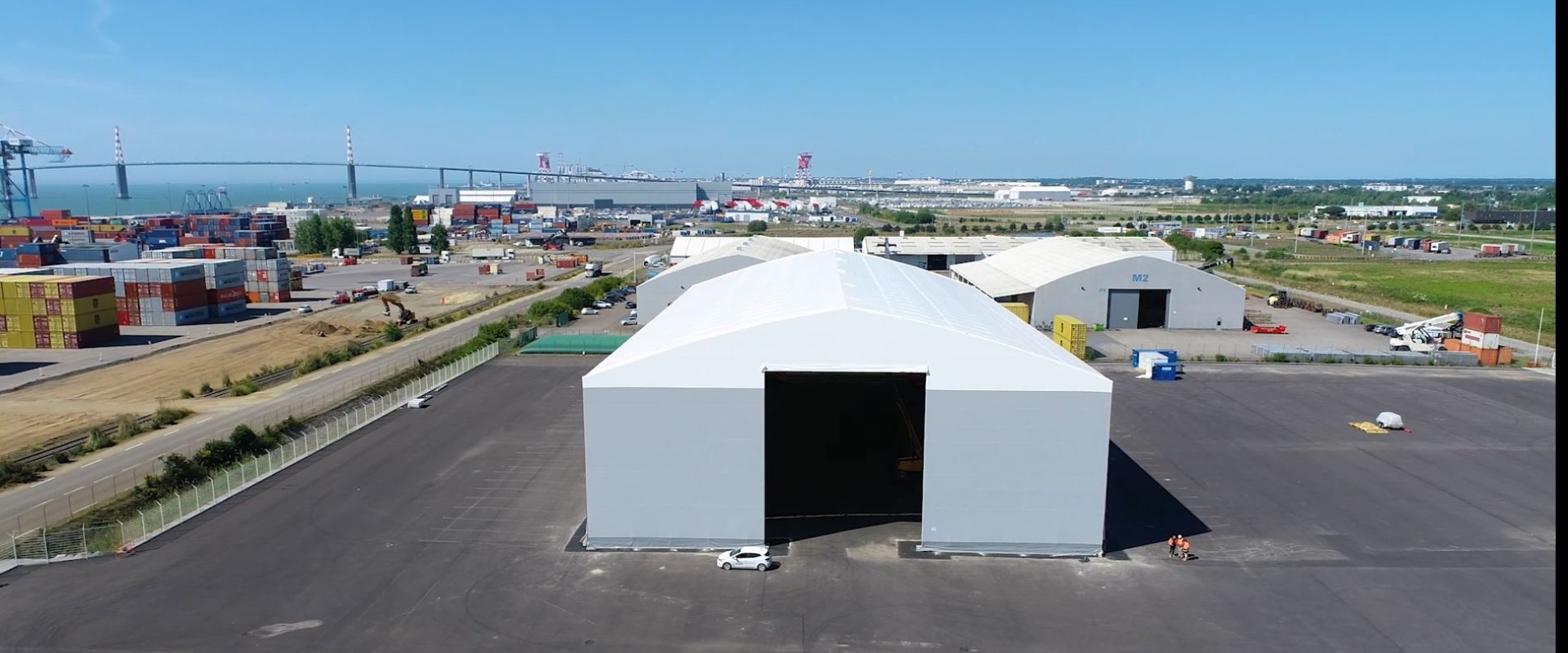 Nantes ‒ Saint Nazaire Port Develops New Logistical Capacity
The programme to develop a "plug-and-play" logistics-oriented real-estate offer at the Montoir de Bretagne industrial operations facility is continuing with the upcoming construction of a 3 000 m² metal-and-textile warehouse. 
The facility will be located at Montoir de Bretagne's eastern hub and will be used for logistical purposes by terminal operator Terminal du Grand Ouest (TGO). This project was approved by Nantes ‒ Saint Nazaire Port's Supervisory Board on 16th September.
The new facility is in addition to the other metal-and-textile warehouses that have been built over the past two years, representing a total surface area of 12 000 m², namely four 3 000 m² buildings, and three warehouses yet to be constructed, making a total of 17 100 m².
Nantes ‒ Saint Nazaire Port is offering new logistical solutions in response to strong demand from the Regional Community's firms, and is banking on the enhancement of its real-estate assets as an essential growth driver with a view to changing its economic model.
The primary purpose is to capture local logistical flows and to propose the shipping services that are available, thereby promoting short supply circuits by reducing the modal share of road transport in favour of shipping, CO2 emissions, and the logistical costs of shippers.