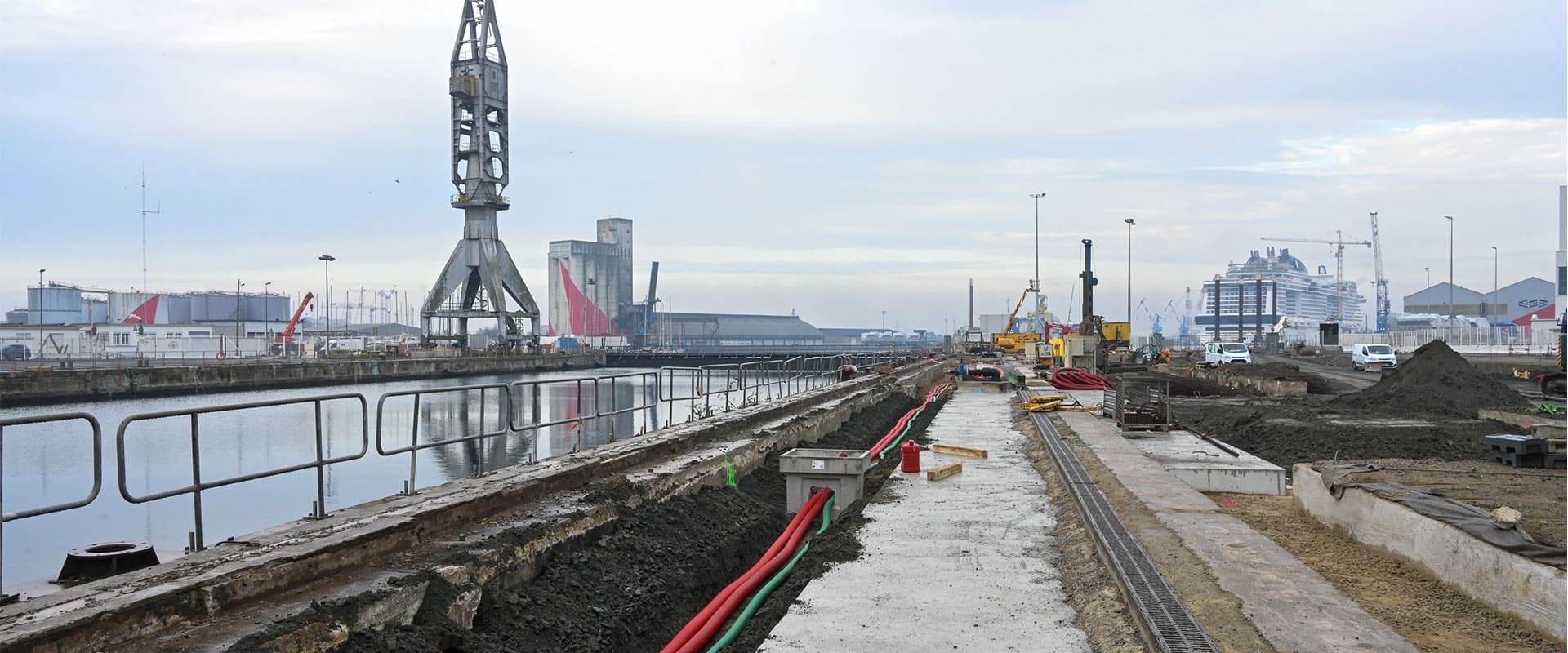 A Look at the Work at the Joubert Sluice Dock
Begun back in August, the operations to reinforce a 250-metre length of quay alongside the Joubert sluice dock to a bearing capacity of 15 tonnes per m² are progressing in Saint Nazaire.
Scheduled to be completed in the first quarter of 2021, the work is being financed within the framework of the Central Government − Regional Government planning agreement and is being carried out by a consortium of firms comprising Viaud Moter, Presqu'île Environnement and Keller, under the supervision of contracting authority Nantes ‒ Saint Nazaire Port. The operations are being conducted in close coordination with General Electric, which has the project ownership role for the work that contractor Entreprise Charier has been asked to carry out to prepare the 12-hectare platform located immediately to the rear of this quay.
The quay will be used as of the end of 2021 by GE Renewable Energy for the handling, pre-assembly and loading of wind turbines, prior to their installation offshore from April 2022 onwards, as part of the Banc de Guérande wind farm project.
Great synergy is thereby being developed by companies with a view to delivering the first ever offshore wind farm on France's Atlantic Seaboard!
Contact at Nantes Saint-Nazaire Port – Ludovic Bocquier