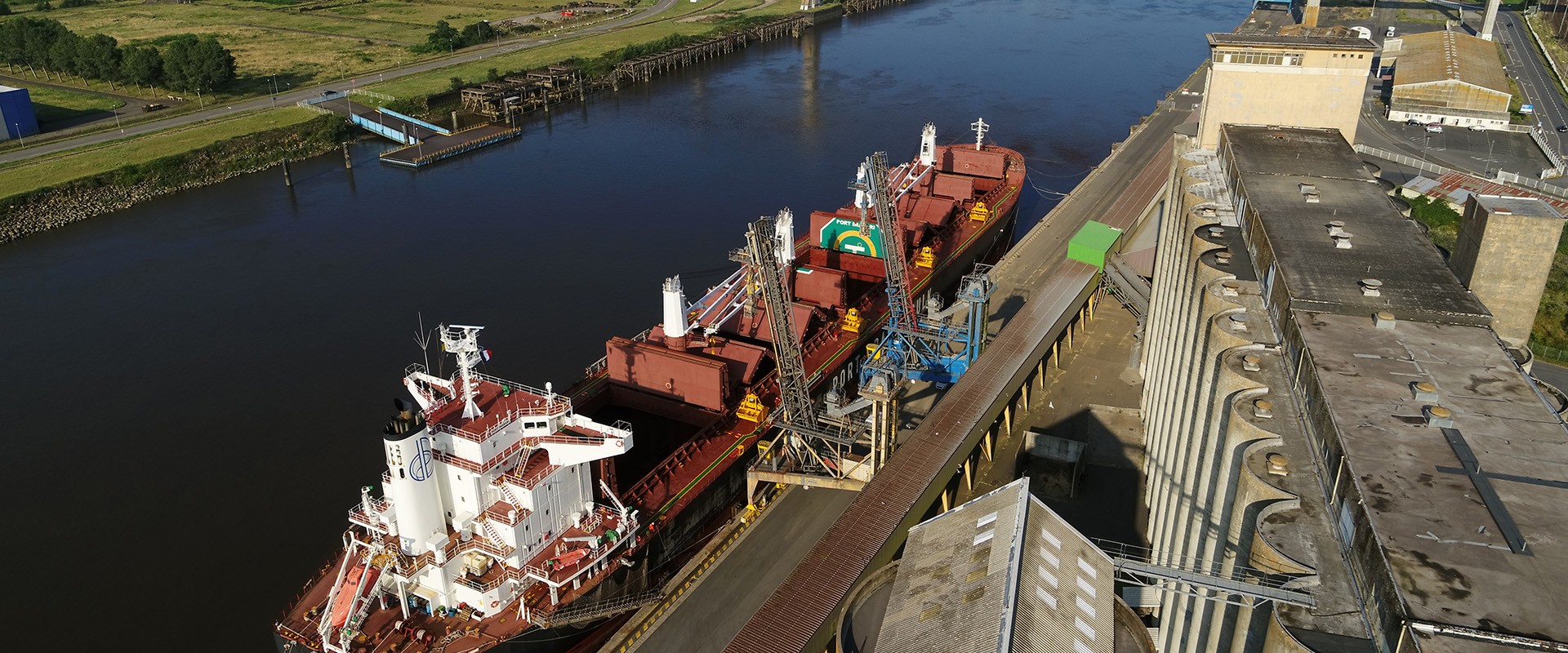 First Vessel of the 2021‒2022 Campaign
On 21st July, the Port Imabari called at Roche Maurice, the grain terminal operated by Union InVivo, the French Union of Agricultural Cooperatives.
This 63 475 DWT Supramax is the first export operation vessel of the 2021‒2022 grain and cereals campaign. She will complete her cargo of barley at Montoir de Bretagne's TMV4 terminal, taking on board a total quantity of around 54 700 tonnes, bound for China.
Following a poor 2020‒2021 campaign offering low export volumes, many signals appear to indicate that, in spite of complicated weather conditions until harvest time, the yields in this new campaign will be much better and will favour exports, driven by ever increasing demand worldwide. France must remain vigilant however, in the face of stiff competition from countries on the Black Sea, Ukraine and Russia notably. This export operation from the Loire Estuary silos to China shows that the quality of the French offer remains a recognized value on the international stage.
Contact at Nantes Saint-Nazaire Port – Gaël Seyer