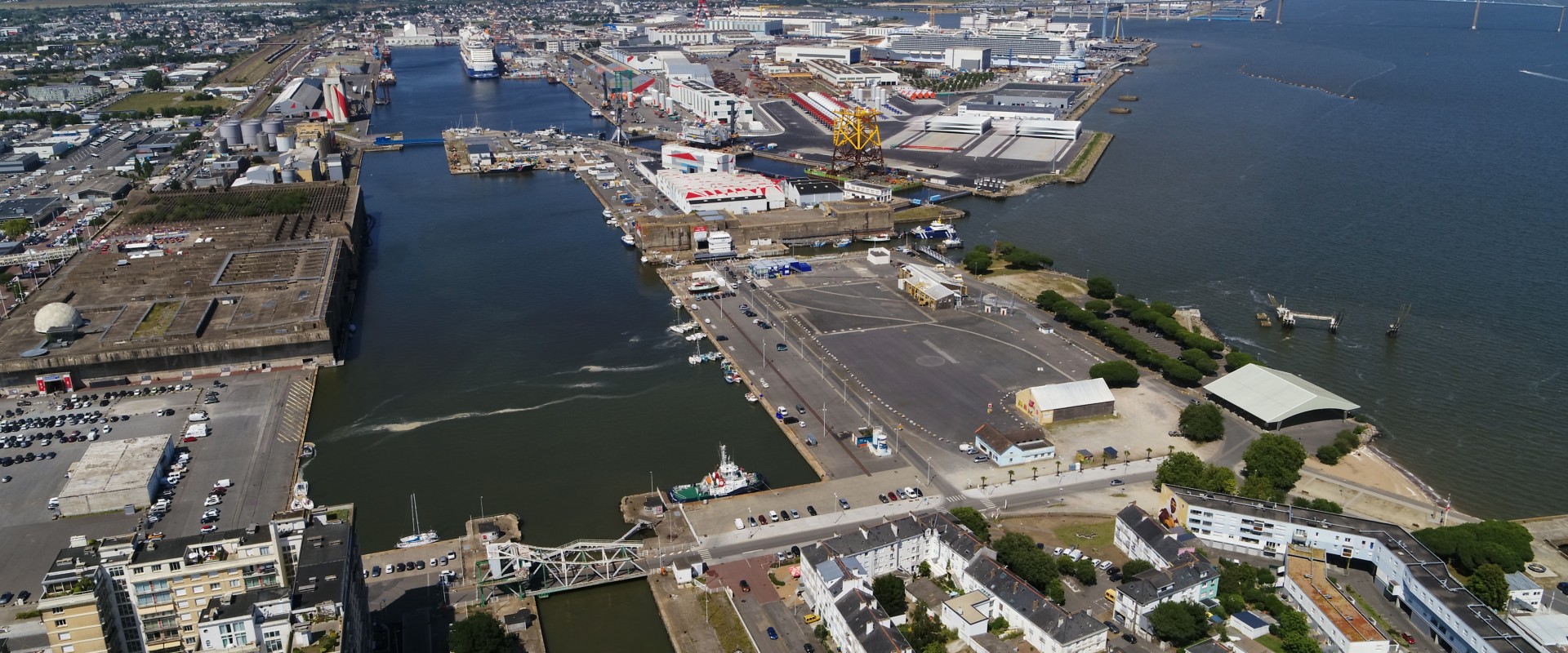 First Tests for the Wind Turbine Masts
In Saint Nazaire, tests were carried out over a number of days by General Electric on the assembly of the wind turbine mast components for the Saint Nazaire offshore wind farm.
In total, 80 Haliade wind turbines are due to be installed at the future wind farm to be sited off the coast of Saint Nazaire. Nantes ‒ Saint Nazaire Port's high-capacity Liebherr cranes have made it possible to assemble the masts at the industrial pre-assembly facility located close to the Joubert sluice dock. The onshore assembly process that has undergone testing will permit the masts to be installed at sea in complete safety in the spring of 2022.
Contact at Nantes ‒ Saint Nazaire Port: Ludovic Bocquier