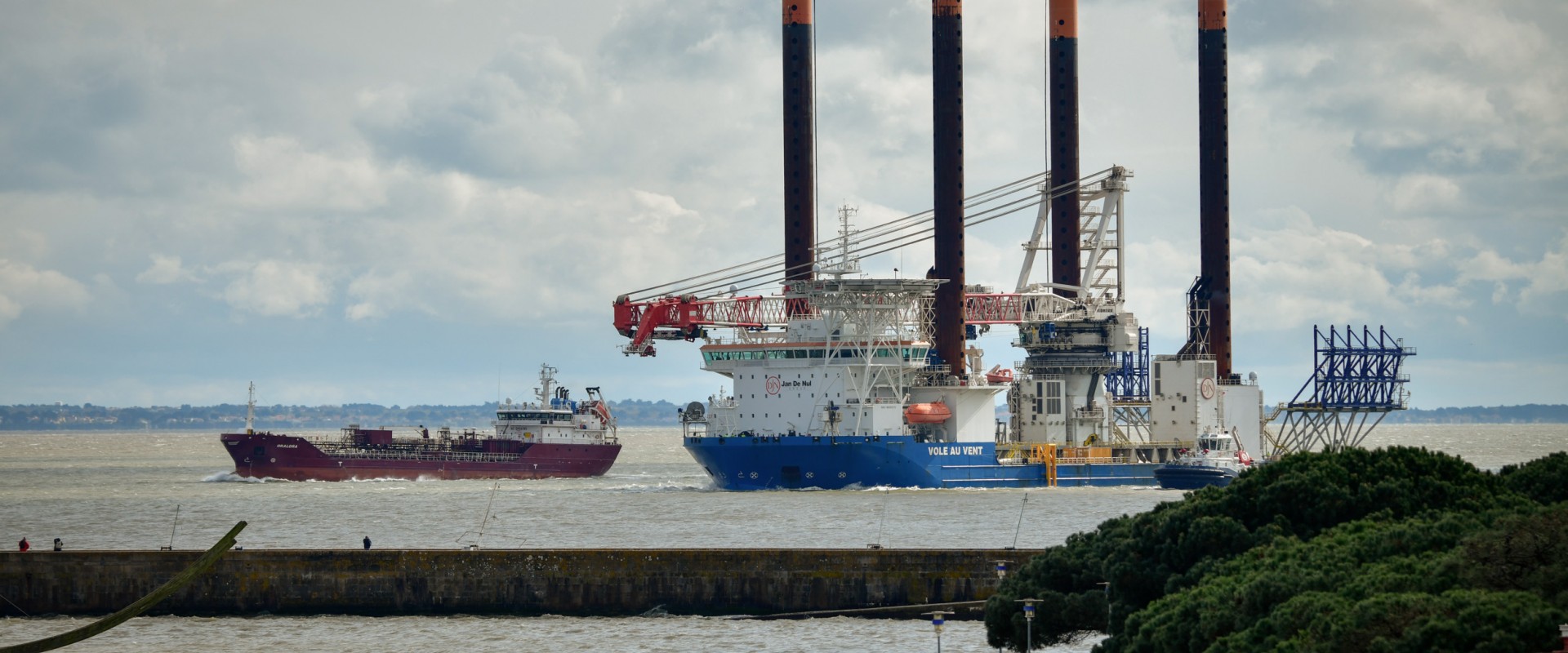 The First Rotations of the Installation Vessel
At the start of April, the offshore installation jack-up vessel Vole au Vent commenced the campaign of wind turbine installation operations for the wind farm facility sited off Saint Nazaire. Moored at the Joubert sluice dock, the vessel took on board the first components before setting out to install them at sea.
Built in 2013, the Vole au Vent is one of the vessels in the fleet of the Jan De Nul Group. Measuring 140 metres in length, the vessel's crane can lift up to 1 500 tonnes. So as to install the 80 wind turbines, which are to be set one kilometre apart, 20 port calls are scheduled to transport 4 wind turbines in component part form (4 masts, 4 nacelles and 4 x 3 blades) per call between now and October. The rotation time will be approximately 7 days, thereby requiring a permanent buffer stock alongside quay at the Joubert sluice dock.
63 foundations have been installed offshore to date, and the Olympic Triton is in the process of laying its 26th inter-turbine cable. The Saint Nazaire wind farm, France's largest offshore wind farm facility, should come into service progressively by December 2022.
Contact at Nantes Saint-Nazaire Port – Ludovic Bocquier