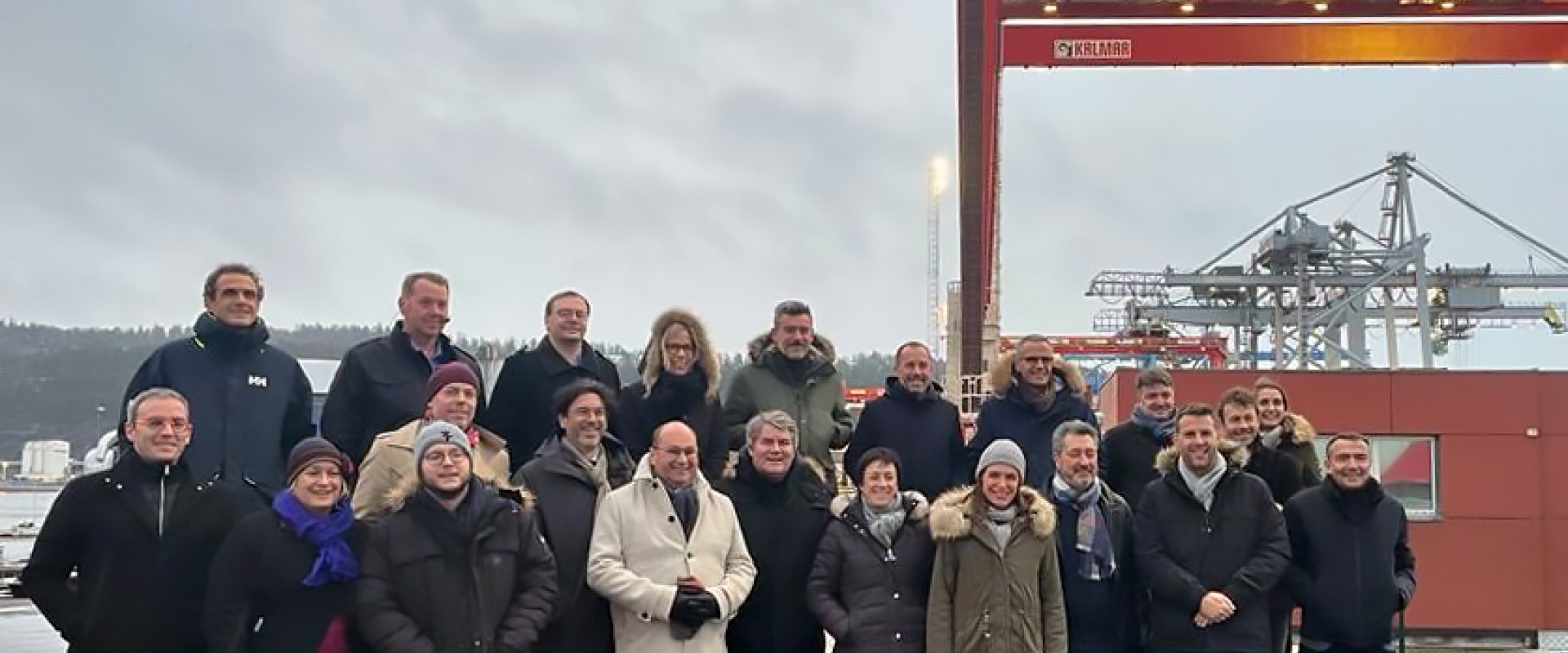 First Port Promotion Mission to Scandinavia
Nantes ‒ Saint Nazaire Port, represented by Julien Dujardin, Deputy Managing Director, and by Jérôme Guiziou, Director of Development, was part of a 20-strong regional delegation to Scandinavia from 20th to 25th November. The mission was led by Christelle Morançais, who is the Chair of Pays de la Loire Regional Council and Chair of Nantes ‒ Saint Nazaire Port's Supervisory Board, and was the first such outing in the colours of OPORTUNITY, the new brand of the port promotion collective for Nantes ‒ Saint Nazaire.
The delegation visited the Ports of Gävle and Stockholm in Sweden, Oslo in Norway, and Esbjerg and Copenhagen in Denmark. The participants also met with Scandinavian industrial firms so as to have discussions with them on issues including the decarbonization of ports, wind power (principally offshore), the electrification of quays and handling equipment, the capture of CO2 or e-fuels (Power-to-X).
Crucial challenges for Nantes ‒ Saint Nazaire Port and its commitment to energy transition at the heart of its 2022-2026 strategic plan.
Contact at Nantes Saint-Nazaire Port - Jérôme Guiziou