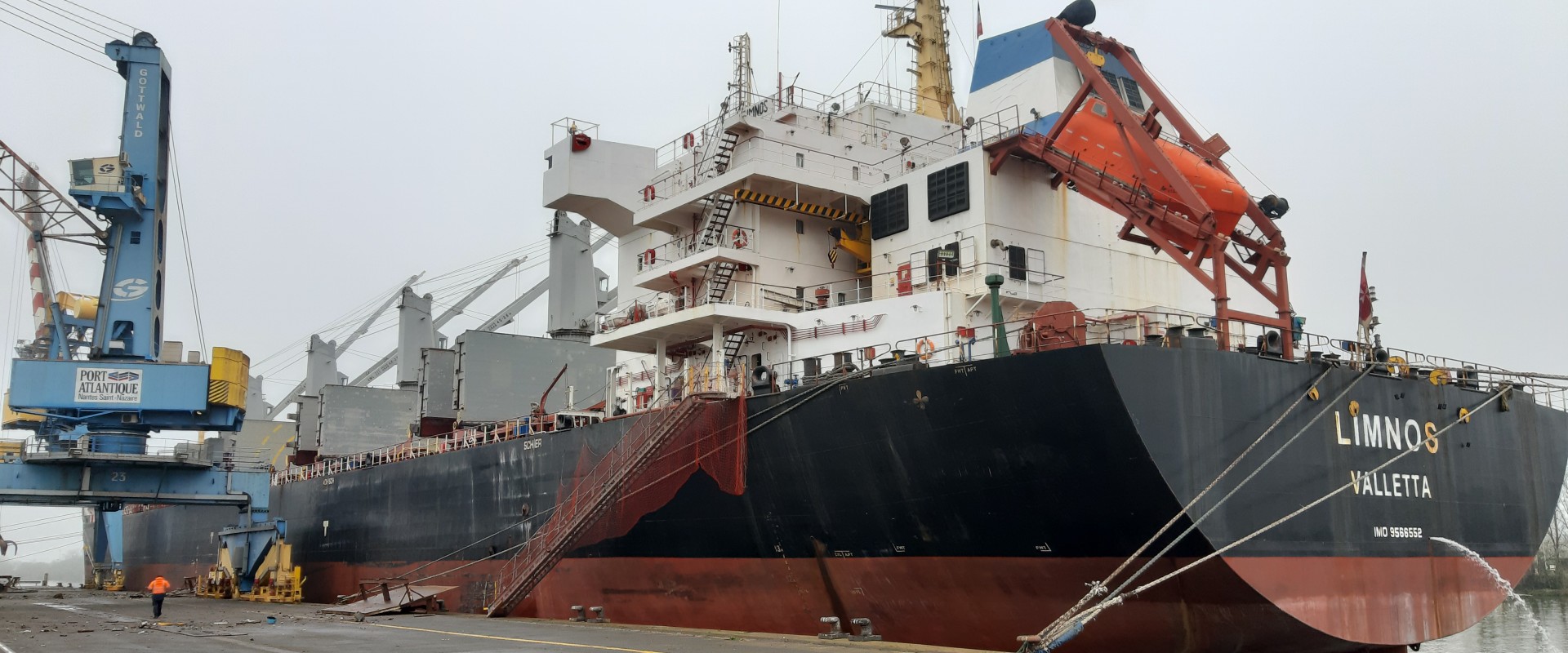 First Dual Export Call for Derichebourg
Present at Nantes Cheviré and at Montoir de Bretagne since taking over from GDE, the Derichebourg Company has carried out a dual loading operation of consignments of scrap metal for the first time on the Loire Estuary.
From 3rd to 10th February, the 190-metre-long freighter Limnos called at Cheviré to take on board over 13 000 tonnes of scrap metal on behalf of the recycling company. On 10th February, the vessel left Cheviré for Montoir de Bretagne, to load another consignment weighing some 22 000 tonnes, at the TGO Great Western Terminal. The Limnos got under way on 16th February, bound for the Port of Izmit in Turkey, where she was to deliver her cargo.