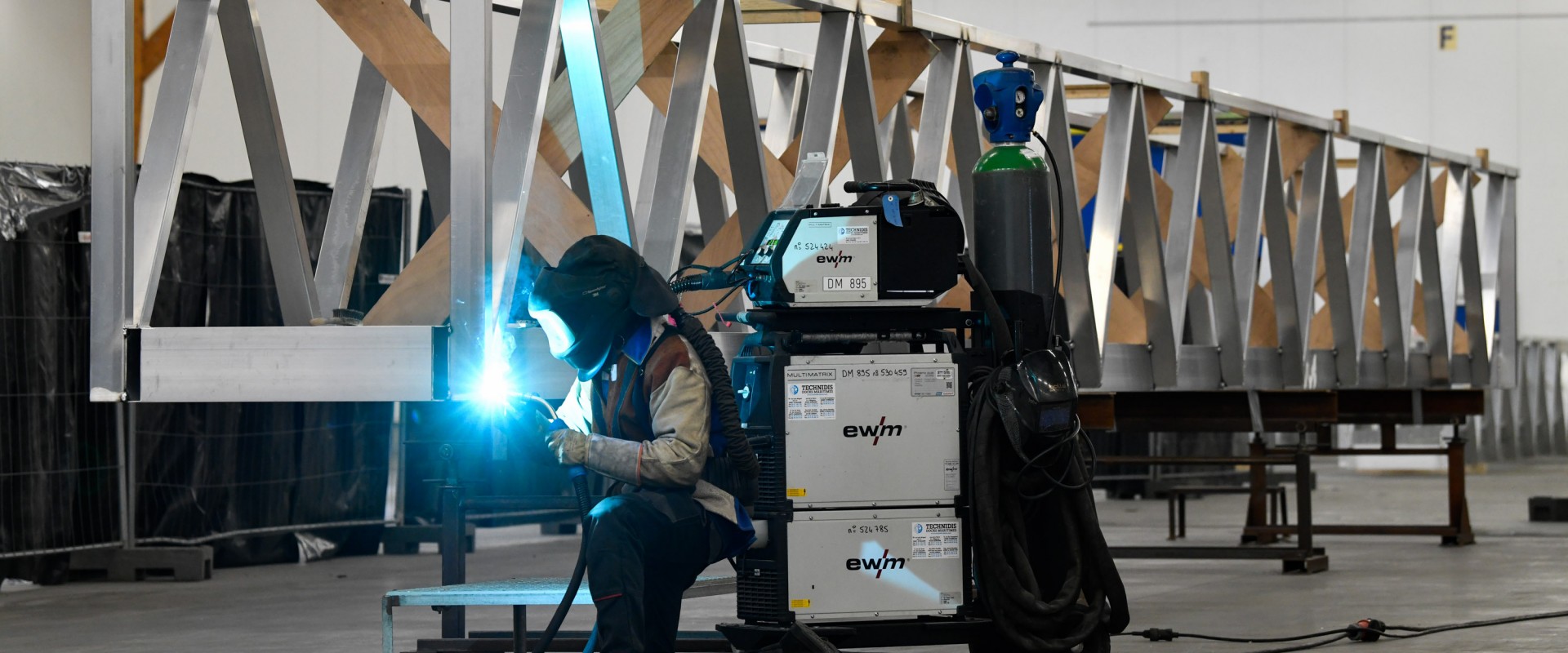 Fifteen Gangways for the Liquid Cargo Berth
As part of the plans to increase the reception capacity at the Montoir de Bretagne liquid cargo berth, fifteen aluminium gangways have been built by Nantes ‒ Saint Nazaire Port's teams at the Les Coteaux workshop in Le Pellerin.
These gangways will enable the inshore pilots to gain access to the new mooring and berthing dolphins from the bank or from the wharves. The manufacture of the 180 metres of gangways between late January and early June involved the intervention of up to 9 members of personnel each day. Completed on schedule, the gangways are now about to be delivered on site.
The installation operations will take place in November, once the dolphins have been put in place by Vinci Maritime and Inland Waterway Construction, the company responsible for carrying out the works contract under the supervision of Nantes ‒ Saint Nazaire Port's Engineering Department.
The liquid cargo berth is used to unload bulk liquid cargo such as sand, chemicals or oils.
Contact at Nantes Saint-Nazaire Port – Marc Labegorre