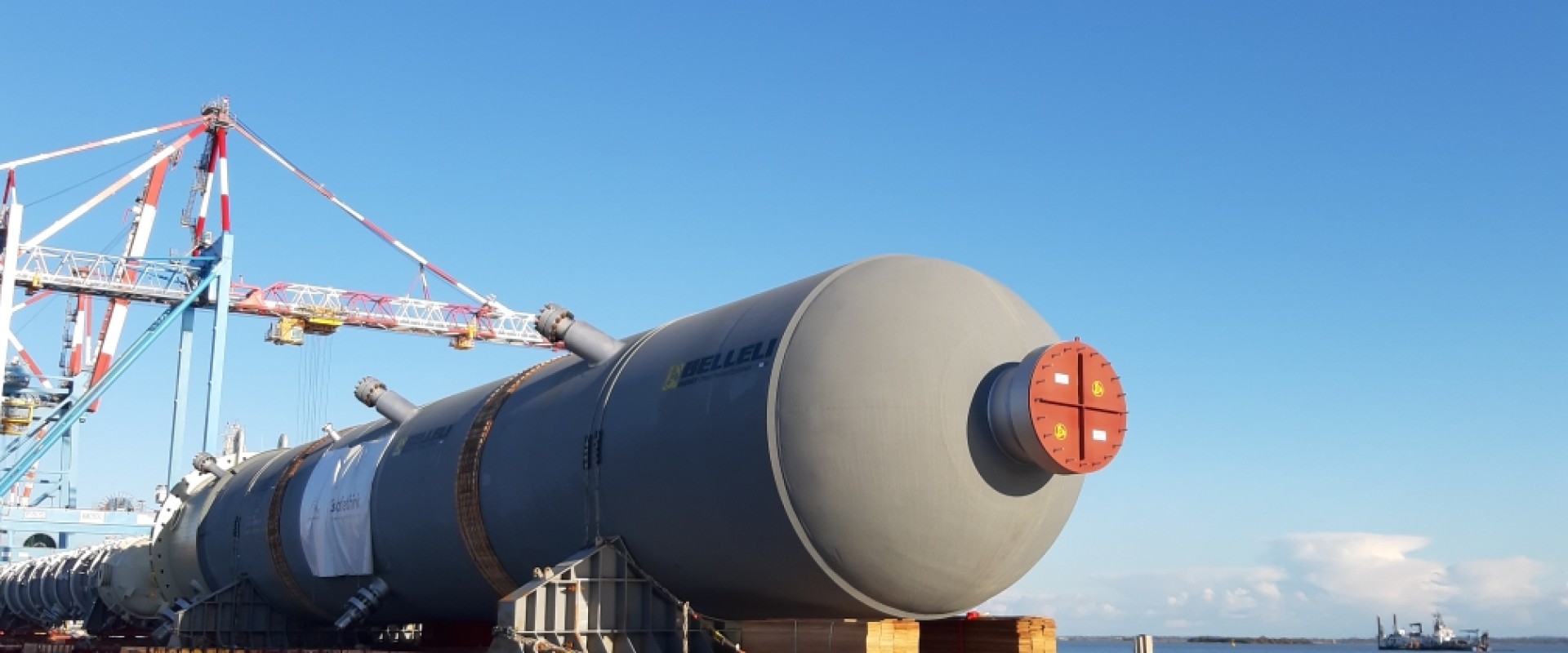 Donges : Oversized Cargo Consignments for the Refinery's Horizon Project
Ever since 2018, Nantes ‒ Saint Nazaire Port has been assisting Total Energies with the first technical studies relating to the provisioning of items of equipment for the Horizon project.
The capacity of the port infrastructures and road accesses to bear the weight of exceptional cargo consignments, such as the one comprising the reactor of the future desulphurization unit measuring nearly 700 tonnes in weight and 42 metres in length, was a key issue. It proved possible to establish the feasibility of exceptional logistical operations such as this very early in the process. In the spring of 2021, the port operations technical teams then collaborated on the securement of special convoys of components with the service providers chosen by Total Energies, notably transport company Mammoet, thereby identifying possible obstacles or sensitive sections of route. Nantes ‒ Saint Nazaire Port deals with over 400 special convoy applications each year. The Port Authority mobilizes all the proven expertise of the community's XXL logistics specialists in order to put in place the most efficient made-to-measure solution for the transfer of such very-high-value and voluminous heavy-lift cargo consignments.
Contact at Nantes ‒ Saint Nazaire Port: Ludovic Bocquier