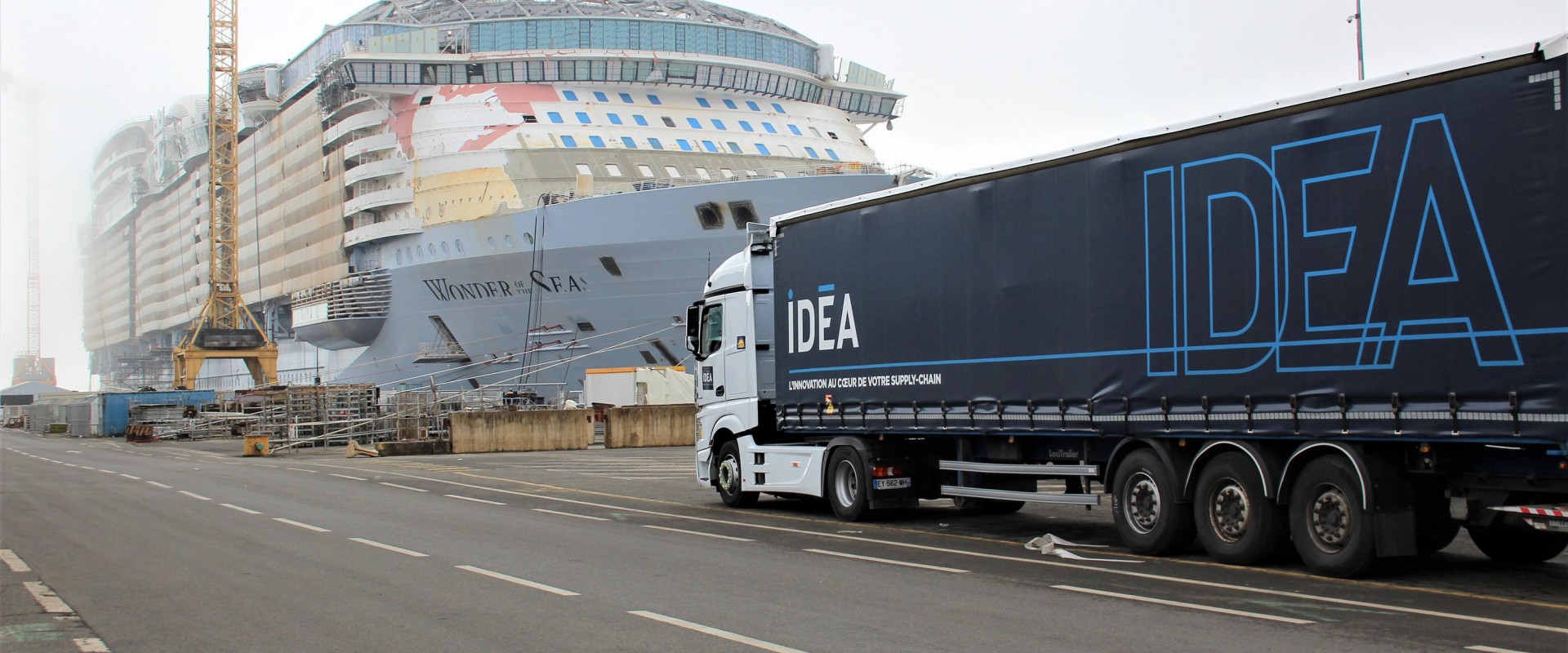 Chantiers de l'Atlantique Shipyard Continues its Collaboration with IDEA
The cruise ship builder has renewed its confidence in IDEA for the transportation of the cabins to be installed aboard all the vessels built in Saint Nazaire.
Chantiers de l'Atlantique creates all the cabins for the vessels that the Shipyard builds. Whether they are to be used by passengers or by crew members, the cabins of different sizes and designs are pre-assembled and stored in the Brais industrial zone in Saint Nazaire, pending delivery to the quay receiving the ship on board which they are to be fitted. Since 1st January 2021, following a three-month-long tendering process, the IDEA Group has been continuing its collaboration with Chantiers de l'Atlantique as regards the movement of the cabins and more specifically the measures taken to ensure their safe transportation between their place of manufacture and the site on which the vessels are built, with quayside deliveries being made daily. For each cruise liner, these operations represent around 3 000 cabins with an average size of 7 metres by 2.5 metres. 20 to 30 cabins are transported every day, in four special convoys, for delivery directly beside the cruise ship.
IDEA is an independent industrial supply chain service provider specializing in specific and sensitive products. It deploys tailor-made, global solutions for industrial firms operating principally in the aeronautical, energy, defence, shipbuilding, worksite logistics and bulk agri-food sectors.