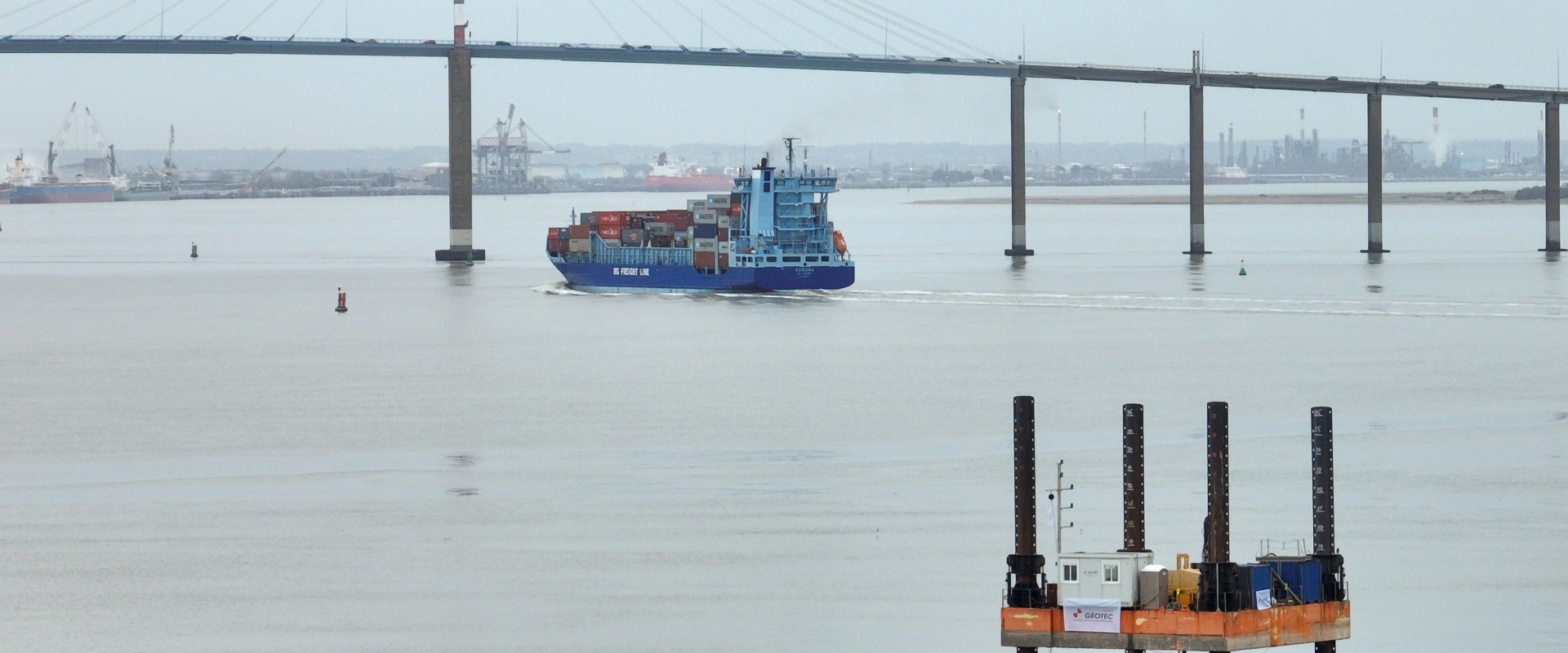 A Barge on Offshore Survey Work
In January, as part of the geotechnical survey site reconnaissance campaign, the barge Omer, a rig operated by the Géotec Group, commenced its EOLE project feasibility measurement operations.
The geotechnical studies are being carried out onshore to begin with, then offshore utilizing the jack-up rig Omer. The studies involve core sampling the soil to evaluate its composition. This phase is essential in order to identify the characteristics of the site and to draw up an initial assessment that can be used to inform the thinking regarding the geometry of the ÉOLE project's structural elements, the characteristics of the foundations, and the methodologies and volumes of work to be considered.
The EOLE project consists in developing a linear section of quay measuring over 700 metres in length and reinforced to bear over 30 tonnes per m², with the XXL plant and equipment to handle cargo consignments weighing several thousands of tonnes. It will also have a tidal berth for floats, and will be capable of receiving new-generation jack-up vessels..
Contacts at Nantes ‒ Saint Nazaire Port – Omar Alaoui & Marc Labegorre