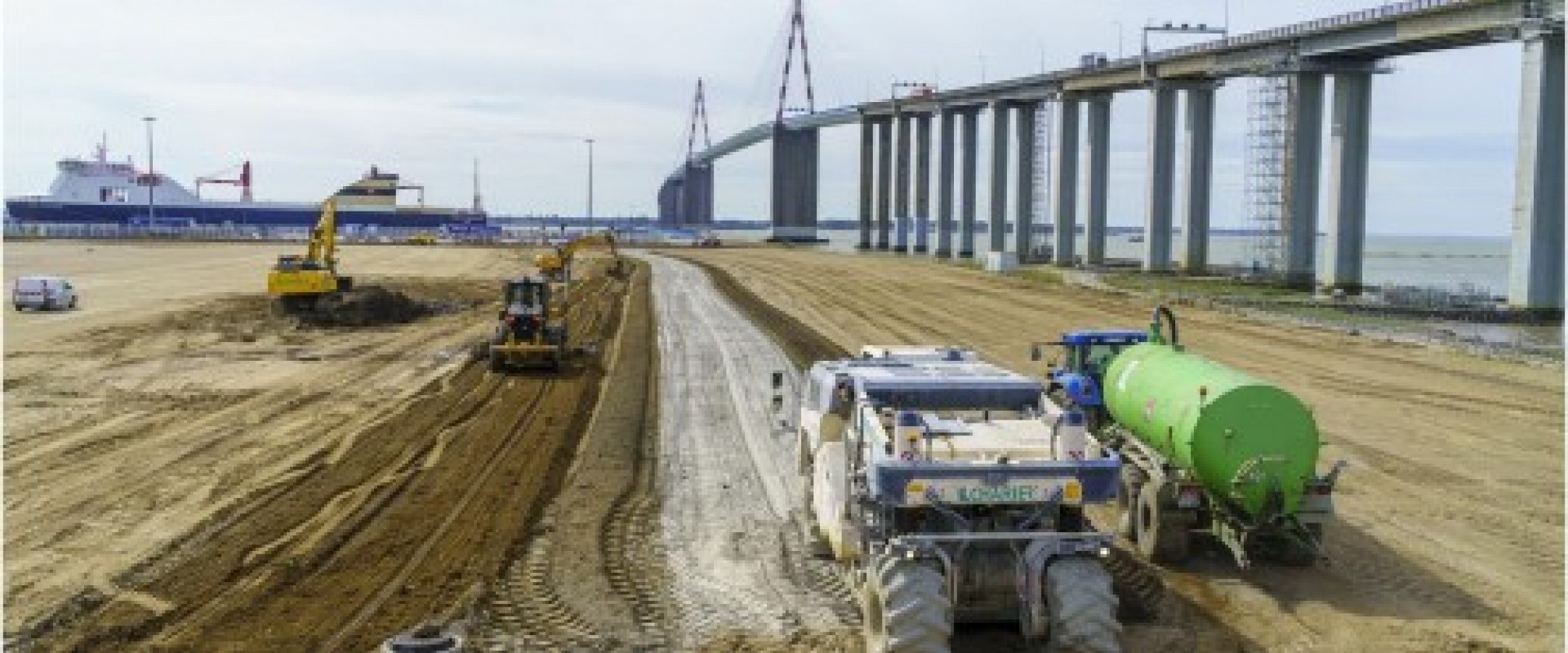 4 Additional Hectares in the West Section of the Ro-Ro Terminal
Since September of last year, earthmoving work has been in progress with a view to providing 4 additional hectares to park light vehicles and heavy goods vehicles at the Montoir de Bretagne ro-ro terminal.
In charge of the earthmoving and preparation work for the platform, civil engineering firm Charier TP is utilizing on site most of the materials, which will be incorporated in the foundations. A mixture of hemp and cement is being used to rigidify the soil and to prevent the evacuation of materials that are incompatible with a paved structure.
Located in the west section of the ro-ro terminal, at the foot of the Pont de Saint-Nazaire Bridge, this new storage area is to be added to the existing 25 hectares of parking area. It is designed in response to the growth in ro-ro traffic and to the capacity requirements communicated by logistical service providers CAT, CGA and GEFCO.
The work is expected to be completed by the middle of July.
Contact at Nantes Saint-Nazaire Port – Tanguy Jacob