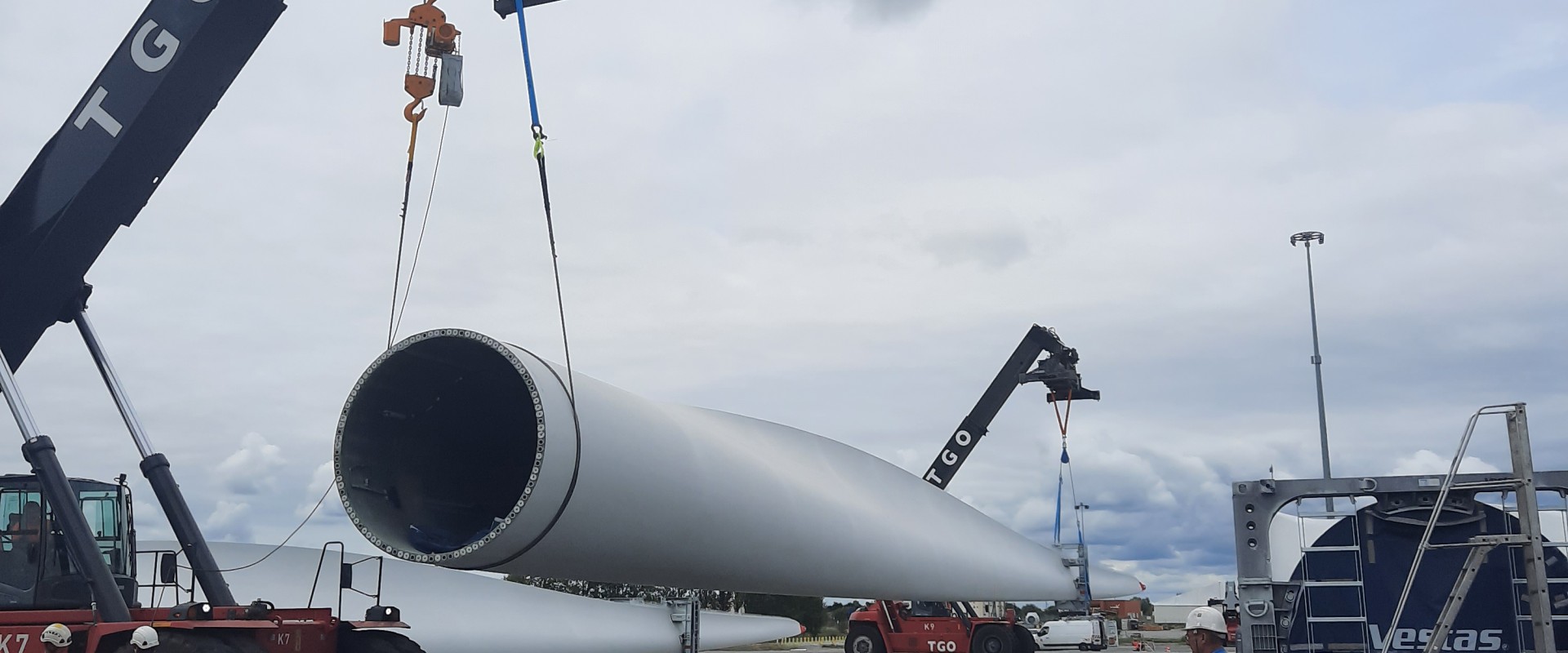 39 Wind Turbine Blades at the TGO Terminal
On 29th June and 7th July, two vessels called at the TGO terminal to unload 39 wind turbine blades destined for the Village de Richebourg Wind Farm, in the Department of Aube.
Each Vestas150 (V150) blade measures 74 metres in length and weighs approximately 21 tonnes, which makes the handling operations delicate but spectacular. TGO was the agent for both vessels: the M/V Combi Dock 1, which landed 21 components, and the M/V Sloman Discharger, which unloaded 18 blades.
The other components (blades, nacelles, and tower sections) will be delivered to Rouen, which is located closer to the site. 3 years ago, Montoir de Bretagne was the first port facility in France to handle V150 blades, in a consignment comprising 9 components for the Plaine Conlinoise wind farm project in the Department of Sarthe.
26 wind turbines representing a total capacity of 109.2 MW for the facility as a whole will be installed at the Village de Richebourg wind farm located in France's Greater Eastern Region.
Contact at Terminal du Grand Ouest – Etienne Baudon