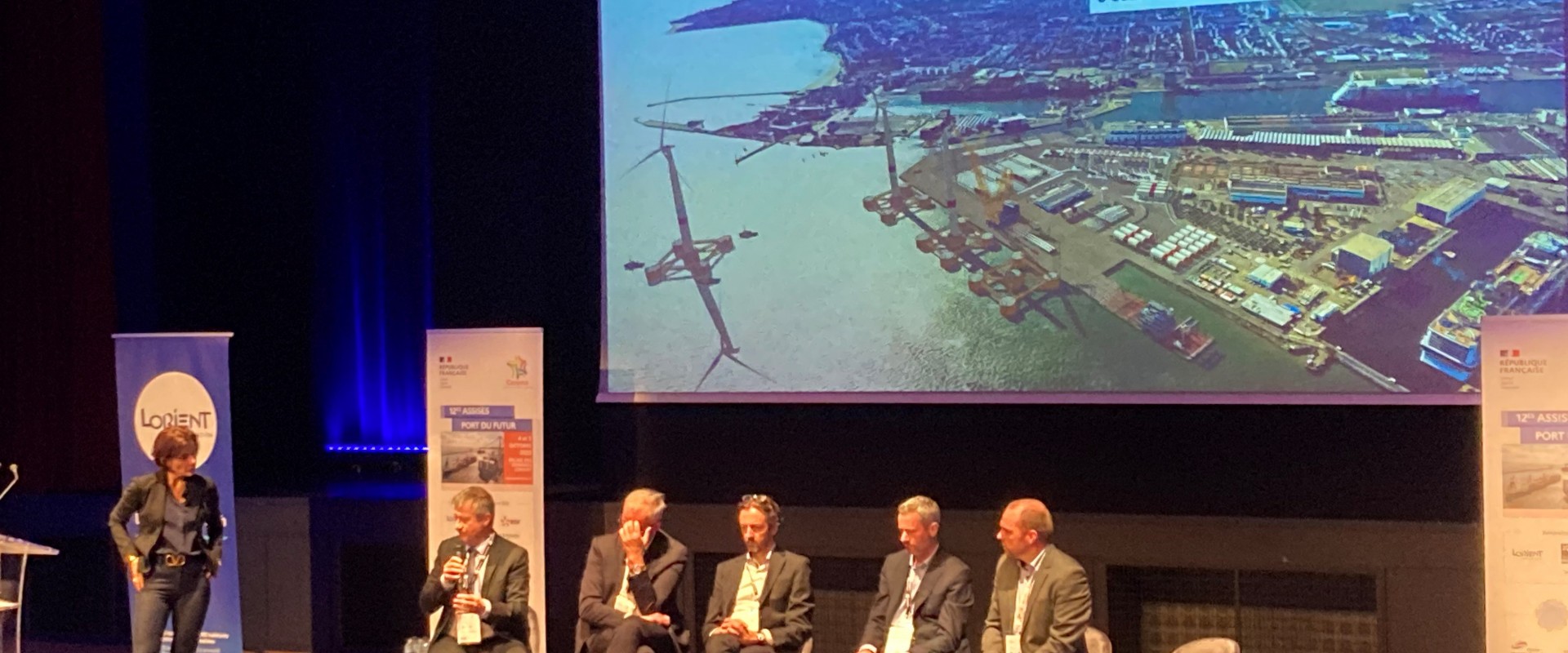 The 12th Port of the Future Forum in Lorient
On 4th and 5th October, Nantes ‒ Saint Nazaire Port was present at the Port of the Future Forum, which was held in Lorient. Sharing thoughts on the future of French ports and promoting innovation are the areas addressed via this initiative.
The Port of the Future event aims to draw together an entire community in order to promote innovation in the ports sector, and to discuss and to work on the port-related issues both of today and of tomorrow. This gathering was attended by French and European decision-makers, who notably engaged in round-table discussions on various topics. Olivier Trétout, the Chair of Nantes ‒ Saint Nazaire Port's Management Board, was a contributor at one of the round-table discussions, presenting among other ideas the ÉOLE project for an integration base for the assembly of floating wind turbines, plans for which are being developed in Saint Nazaire.