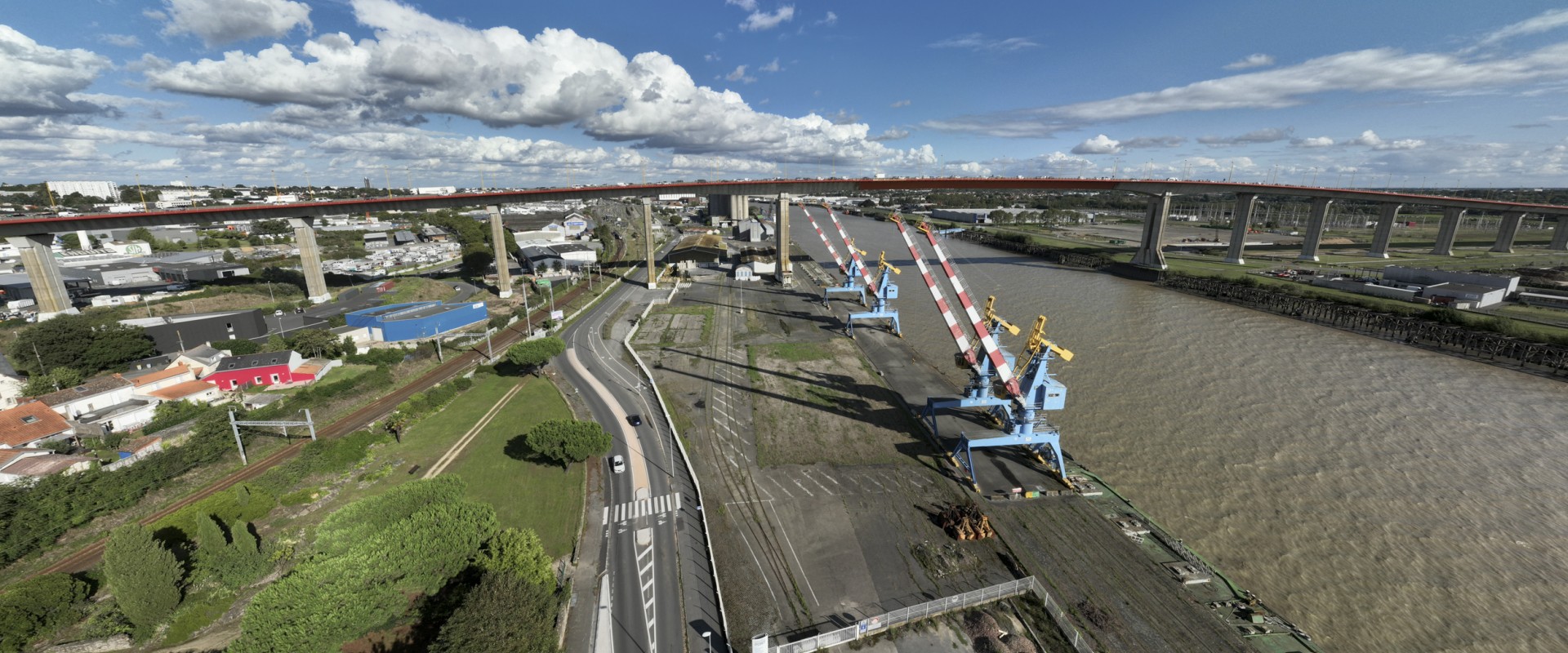 Our calls for expression of interest
We have plans. We want to hear from you. Find all our calls for expressions of interest here.
Call for expressions of interest for a cultural, festive and leisure venue on the roof of the fortified lock
Nantes Saint-Nazaire Port, the City of Saint-Nazaire and Saint-Nazaire Agglo are launching a call for expressions of interest (AMI) to award a contract to a project developer to build a concert hall and venue for cultural, festive and leisure events on the roof terrace of the fortified East Lock, which can also be used for company seminars, conferences and various daytime events.
This facility, located on an exceptional site, will provide a musical, cultural and festive offering aimed at a wider local audience and complementing the existing cultural offering in the conurbation. Through its architectural quality and programming, the venue should contribute to the attractiveness of Saint-Nazaire and the activation of this sector of the city.   
The AMI dossier will be sent by email on request to the following address: ami-eclusefortifiee@agglo-carene.fr.
Applicants must submit an application file (CV, letter of application and complete tender file) before 15 January 2024 at 12:00 noon to the above address.